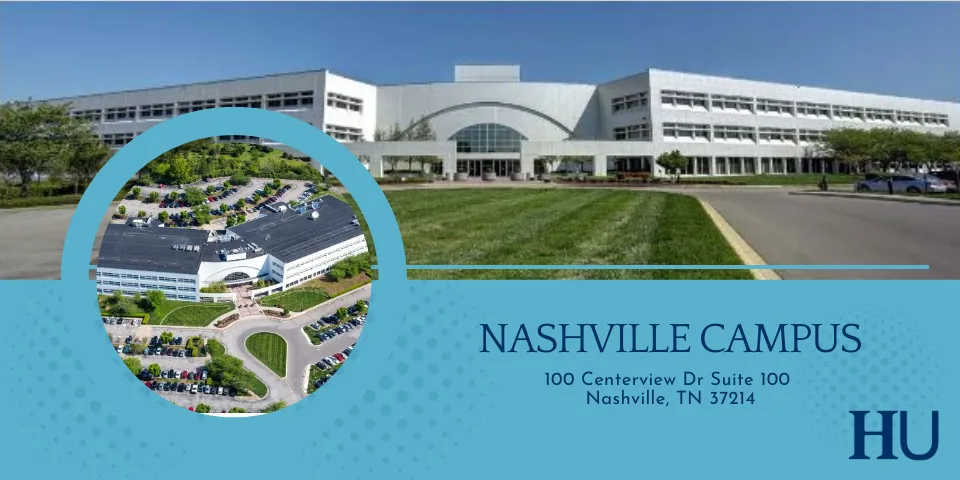 Herzing University recently announced the opening of its newest campus in Nashville, Tennessee. This state-of-the-industry campus, Herzing's 11th active location, offers several nursing and healthcare programs and pathways for prospective healthcare professionals of all backgrounds and experience levels. 
Located at 100 Centerview Drive, Suite 100, Herzing—Nashville offers innovative nursing skills labs, simulated learning technology, and modern classrooms and communal areas geared to providing an outstanding learning experience for both the Nashville community and online learners.
"A new campus means new opportunities for students in Tennessee and the surrounding area to support and enrich their communities," said Renee Herzing, President of Herzing University. "In an effort to combat the ongoing healthcare shortage, we strive to not only educate students but also prepare them with the resources and experiences they need to thrive at Herzing and beyond."
Since the start of the pandemic, this ongoing talent and hiring challenge has negatively affected both the lives of patients and healthcare personnel, with 23% of hospitals reporting facing a critical staffing shortage.
The first phase of the Nashville campus launched in September and includes Bachelor of Science programs in Nursing, Health Information Management, Health Sciences, and Healthcare Administration. 
The following programs will be available at the Nashville campus*:
Bachelor of Science in Nursing (BSN) 
Doctor of Nursing Practice (DNP) 
Master of Science in Nursing (MSN) 
Post-Master's Certificates 
RN to BSN   
Herzing University currently has 11 ground campuses across eight states and offers more than 50 online degree programs in healthcare, technology business and public safety. For more information on Herzing University's Nashville Campus, visit herzing.edu/nashville or email nsh-info@herzing.edu.
* Herzing University is approved to offer programs in an online learning modality through association with the main campus in Madison, Wisconsin.