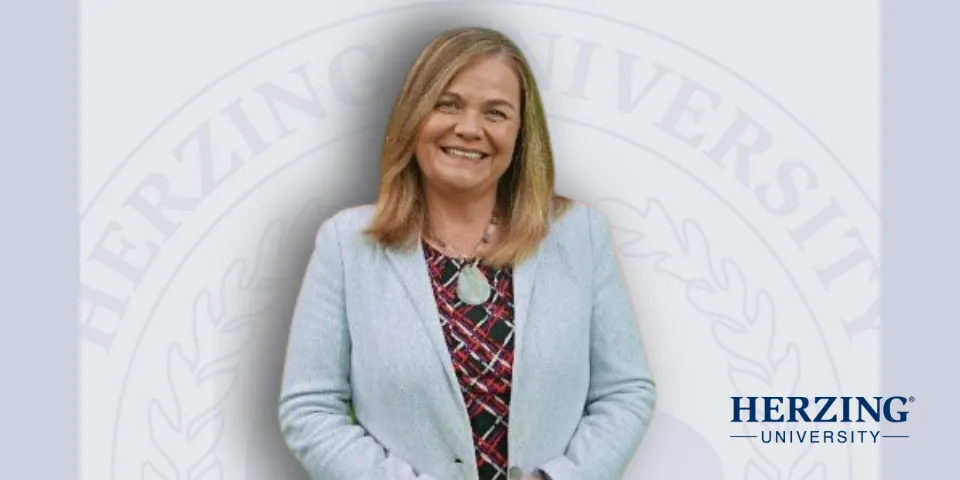 Herzing is continuing to expand its faculty offering for its new online Master of Social Work (MSW) Program, which debuted over the summer, with the hiring of Dr. Cynthia Baker as Associate Professor and Director of Field Education. In this role, Dr. Baker's 20+ years of professional social work education, clinical, and leadership experience will help to guide students through their entire educational journey at Herzing.
The demand for social workers is expected to grow by 12% between 2020 and 2030, exceeding the average for all occupations. On average, 78,300 new job openings for social workers are expected per year during the next decade. The expansion of the MSW program supports ongoing efforts by Herzing University to prepare social workers to enrich their communities in a variety of roles. 
"I want to support students' social work education at client, community and macro levels of social work and be there as a professor, advisor, and mentor for tomorrow's social workers," said Dr. Baker. "In order to provide students with a well-rounded course curriculum and field education experience, it's imperative as social work educators we provide course curriculum that is relevant and current and provided field education practicums where they can apply social work theory and concepts regarding assessment, interventions and evaluation. This formula prepares MSW students for a successful professional career in social work."
Dr. Baker joins Dr. Elizabeth Wilson and Dr. Hyacinth McKee, who was hired earlier this summer, at the helm of a growing program where their goals of providing prospective social work professionals with valuable tools and real-world experiences are fully aligned.
"Not only do we share a passion for social work, but we also share a vision and commitment for this program and every student that passes through it," said Dr. Wilson, chair of Herzing's MSW program. "Dr. Baker represents everything we want to teach students in the MSW program. Her past experience paired with her compassionate nature makes her the perfect mentor for Herzing students, and an ambassador for excellence in social work education."
A degree in social work creates ample opportunity for a rewarding variety of job experiences, something that influenced Dr. Baker to leave behavioral health leadership and clinical practice to join the Herzing University faculty. Students will benefit from Dr. Baker's ambition to create strong professional ethics and build alumni networks and support systems for future social work professionals.
"Social work education is very client systems focused," said Dr. Baker. "I want to continue to educate and train excellent clinical social workers focused on evidence-based client care, while growing and broadening opportunities for social workers in both traditional and nontraditional work settings. This is a growing, diverse and robust field."
Herzing's online MSW curriculum provides students with an accessible path to their degree, allowing them to work on their field practicum hours while also completing MSW coursework for any of three specialties - Mental Health, Medical Social Work, and Children, Families, and Aging Services.
The MSW Program also provides prospective social workers with the opportunity to apply their social work knowledge, values, skills, and cognitive-affective processes in a variety of practice settings such as hospitals, schools, nursing homes, counseling centers, and criminal justice organizations.
Herzing University has more than 50 online programs in nursing, healthcare, technology, business, and public safety, as well as 11 campus locations across the country. To learn more about Herzing and their MSW program, visit herzing.edu/behavioral-health/social-work.