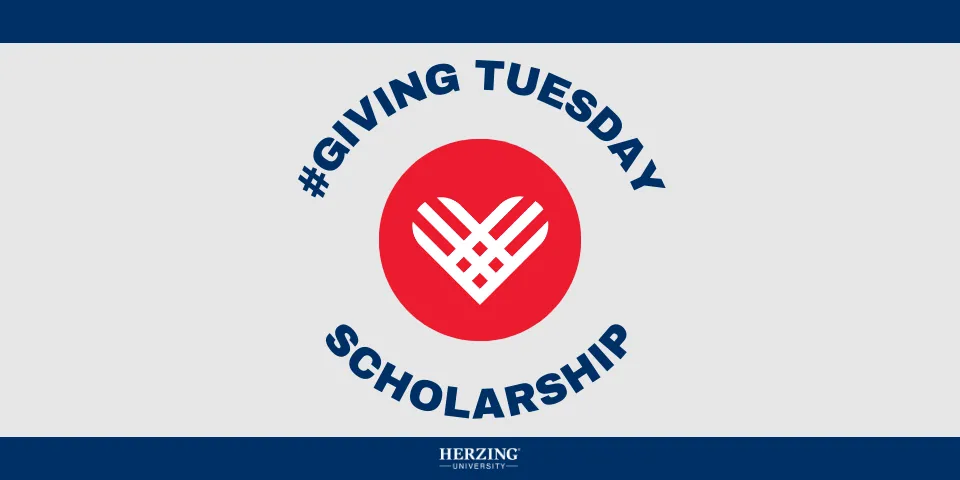 Herzing University celebrated Giving Tuesday 2022 by awarding its annual scholarship, which is aimed at thanking one student who showcased a willingness and natural inclination to help others. Over 1,500 current and prospective students submitted moving examples of how they're making a difference and giving back. The winning scholarship recipient, who asked to remain anonymous, received a $5,000 scholarship toward their education at Herzing.
"Giving Tuesday is a global movement that has quickly become one of our favorite University-wide traditions. Not only are we able to showcase and thank the Herzing community, but we're aligning with our long-term goal of encouraging students to be their best selves and give back to their communities," said Renee Herzing, President of Herzing University. "While we support our charitable efforts all year long, this annual scholarship opportunity is a unique way to share the stories of generosity and drive that our students bring to the table. We are so proud to have such outstanding people as part of the Herzing family."
Giving Tuesday takes place annually on the Tuesday following Thanksgiving and celebrates the ability of individuals to positively impact their communities. To learn more, visit: www.givingtuesday.org  
More than 1,500 current and prospective students entered Herzing's 2022 Giving Tuesday Contest to share their stories. For more information about current and future scholarship opportunities, visit Herzing University's Financial Aid Department.