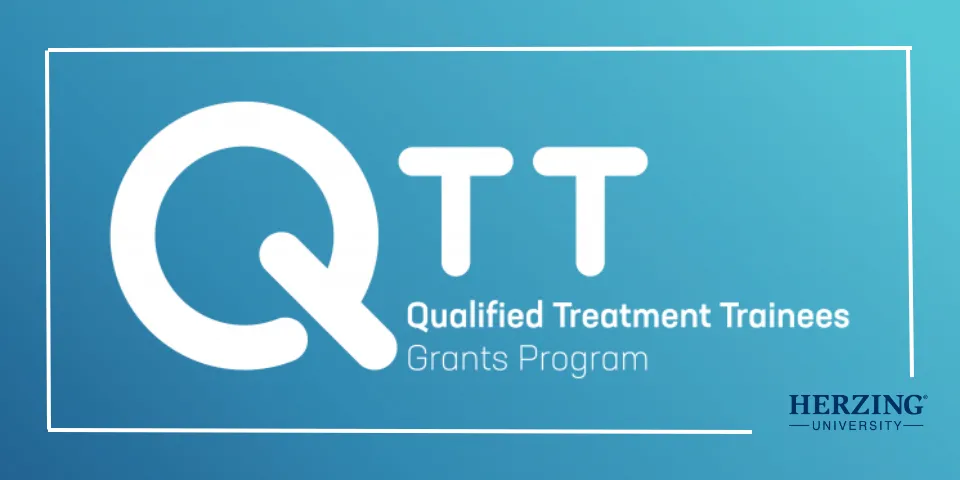 Tina Miller and Heather Gilvary-Hamad, two participants of Herzing University's new Master of Social Work (MSW) Program, were recently awarded grants from the Qualified Treatment Trainee (QTT) Grant Program to assist in their work toward their clinical graduate degrees. 
This grant, for $5,000, is intended to assist graduate-level qualified treatment trainees in overcoming financial obstacles while completing internships across social work, counseling, or marriage and family therapy.
Experts anticipate that America will experience a shortage of between 14,280 and 31,109 behavioral health workers through 2050, an issue that prospective behavioral health professionals are trying to answer and address as soon as possible.
"It's become increasingly common for people, particularly those in underprivileged communities, to lack access to behavioral healthcare," said Dr. Elizabeth Wilson, Program Chair of Herzing's Master of Social Work Program. "Insufficient accessibility combined with a prominent talent shortage has resulted in an increasing demand for individuals to earn their degree and join this impactful career path. Now more than ever, we must support those who are willing to make a positive difference in the world."  
To graduate and jumpstart a career supporting their community, students within the social work program must complete 900 hours of a field practicum to achieve the necessary hands-on experience, even in Herzing's flexible, online-delivered course options. These required practicums are often unpaid, something that has proven to have an immense impact on students. 
"While the field practicum is valuable for students, the unpaid nature of the requirement can sometimes become a major obstacle in the pursuit of a degree," said Dr. Cynthia Baker, Faculty and Director of Field Education at Herzing University's Master of Social Work Program. "Not only does the QTT Grant relieve students of some of the financial burden, but it also creates ample opportunity for students to earn valuable educational experience, better positioning them for long-term success."
For many students, including grant recipient Tina Miller, student debt is a common stressor and often complicates a student's road to graduation or even the ability of outstanding future social workers to enroll in the program in the first place.
"The QTT grant will prevent me from taking out extra financial aid and reduce my future debt," shared Miller. "This opportunity not only excites me but motivates me, too. I can pursue a career in behavioral mental health and achieve my goals—I get to be one step closer to supporting my community."
Another grant recipient, Heather Gilvary-Hamad, will use the grant toward her Generalist Practicum with Herzing's Center of Excellence for Veteran Student Success (CEVSS) in Kenosha.
"I cannot express my level of gratitude toward the QTT program, Herzing University, and Dr. Baker for their support," said Gilvary-Hamad. "I'm fully committed to this program, but knowing that there will be one less financial obstacle to worry about is a weight off my shoulders. It makes achieving this so much more possible."
This is the first time that Herzing students have been the recipients of the Wisconsin-based grant program.
"We are excited by the ample opportunity this grant creates for current and future students to thrive in a field they're passionate about," Dr. Wilson shared. "In turn, the community will benefit from an influx of prepared and motivated difference-makers filling the gap in behavioral healthcare access. We look forward to what the future holds."
Learn more about Herzing's MSW program here: https://www.herzing.edu/behavioral-health/social-work 
For more information on available grants and other financial aid opportunities across Herzing's MSW program and all degree programs, visit: https://www.herzing.edu/tuition-financial-aid