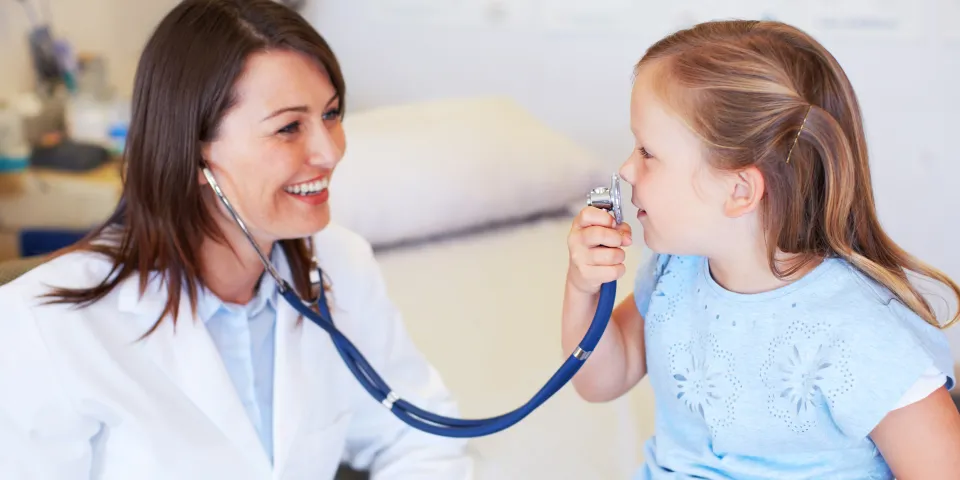 Herzing University, an accredited, private nonprofit institution, announced today the creation of a new Master of Science in Nursing (MSN) online Pediatric Nurse Practitioner (PNP) program. The PNP program will offer two tracks — a classic program to advance from a Bachelor of Science in Nursing to a PNP and an accelerated MSN-PNP program for current registered nurses (RN) and those who have completed an Associate of Science in Nursing (ASN) degree.
Employment of nurse practitioners is expected to rise 46% from where it was in 2021 to where it will be by 2031, much faster than the average across all occupations. At the same time, this is a career expected to increase in demand with nurse practitioners earning a current average salary of $118,040 per year ($56.75 per hour).
"For students and working professionals looking to expand their scope of practice and find their calling within the pediatric population, this is a tremendous path to acquire crucial skills and access to new employment opportunities," said Tricia Wagner, associate dean of online nursing for Herzing University. "Our curriculum emphasizes educating on primary care skills to prepare you to become a primary caregiver and form long, meaningful relationships with your patients—from infancy through adolescence and into adulthood. We are incredibly proud to add this program to our growing list of program offerings within the Herzing University School of Nursing."
The program will deliver the knowledge and skills needed to sit for the Certified Pediatric Nurse Practitioner – Primary Care (CPNP-PC) certification exam from the Pediatric Nursing Certification Board (PNCB).
The MSN – Pediatric Nurse Practitioner degree (BSN to PNP) is a 48-credit graduate program — accredited by both the Commission on Collegiate Nursing Education (CCNE)* and the Higher Learning Commission* — which prepares students for a career as a primary care pediatric nurse practitioner. The degree program offers 100% online coursework with hands-on clinical practicum experience while providing students with fundamental knowledge and skills in advanced practice nursing, healthcare of infants, children, and adolescents, clinical decision-making, and includes:
Career-focused curriculum: Discover the crucial knowledge and skills required to succeed at work and build a foundation for continued career growth.
Flexible schedule: Classes may be taken during the day or in the evening. Herzing strives to be as flexible as possible for busy non-traditional students.
Virtual services: Access to extensive virtual services, including academic advising, tutoring, support services, technical support, and library services.
Lifelong support: Herzing supports the ongoing career advancement of all students by providing comprehensive, personalized student services with lifelong career coaching.
Rolling admissions: No application deadlines to worry about. Apply when ready and start right away.
Future pathways: Graduate with an MSN and become qualified for Herzing's online Doctor of Nursing Practice (DNP) program.
Additionally, the RN to MSN – Pediatric Nurse Practitioner degree pathway is a similarly crafted 64-credit graduate program.
"This program will provide current healthcare professionals — including pediatric RNs with the ability to expand their skillset and enter into greater leadership roles," said Wagner. "Nurse practitioners can practice as a primary care provider, prescribe medications, diagnose patients, write treatment plans, and have the potential to earn higher wages with broader opportunities for employment in their community."
Both new online PNP tracks will begin accepting enrollment for the Fall 2023 semester immediately. Current and future Herzing University students are encouraged to connect with their academic advisors or the Student Services department with any additional questions. Specific details about the program requirements are available online.
For more information about Herzing University, visit www.herzing.edu.
*The master's degree program in nursing at Herzing University - Madison is accredited by the Commission on Collegiate Nursing Education (http://www.ccneaccreditation.org). Herzing University is approved to offer programs in an online learning modality through association with the main campus in Madison, Wisconsin.
*Herzing University is accredited by the Higher Learning Commission (hlcommission.org), an institutional accreditation agency recognized by the U.S. Department of Education.