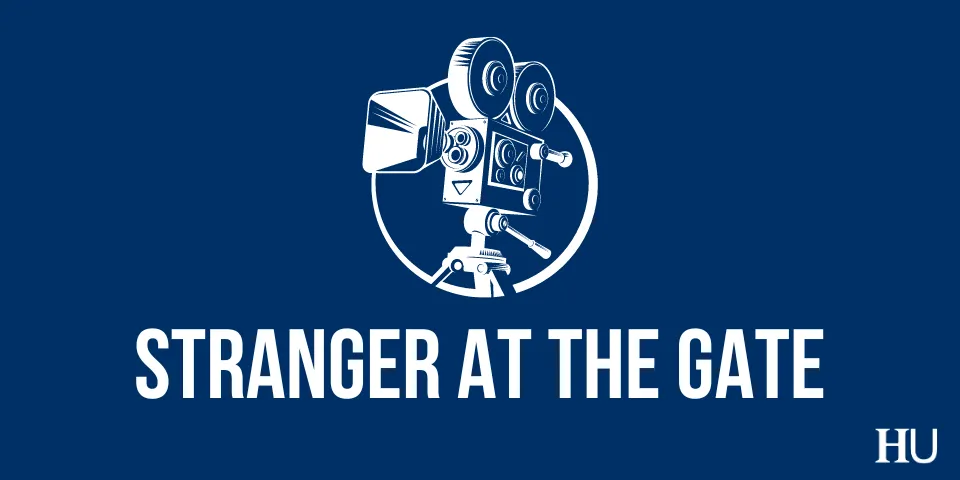 Herzing University's Kenosha campus recently hosted a multi-campus viewing of the powerful documentary "Stranger at the Gate", an Oscar-nominated short film detailing one U.S. veteran's incredible journey from hate to understanding. The event is one of Herzing's first public efforts through its new Center of Excellence for Veteran Student Success (CEVSS), a program created through a $600,000 U.S. Department of Education grant awarded in 2022. The March event was also strongly supported by Herzing's Master of Social Work (MSW) program as part of National Social Work Month.
The veteran featured in the documentary, Richard "Mac" McKinney, joined the event on-site to for a post-showing Q&A session with Herzing students and staff. The event was live-streamed across Herzing's other campus locations.
"Events like these are an opportunity to ensure that our veterans feel seen and supported, especially when they are struggling with challenges that aren't always obvious," said Belinda Hull, Herzing's CEVSS Program Coordinator. "We pride ourselves in our ability to offer a wide range of resources and services designed specifically for veterans. A lot of those services can start by the simple act of listening and having deeper conversations about what these men and women go through each day."
Stranger at the Gate has been nominated for multiple prestigious awards, winning Best Documentary Short at the Tribeca Film Festival in 2022. Mac now travels nationwide to share his story and inspire others, especially those with military ties. With almost 30% of veterans reporting a diagnosis of at least one mental health disorder following their return to civilian life, Mac says this is imperative for higher education institutions to understand when creating programs for military students.
"I've been through a lot, and I still consider rejoining civilian life to be one of the hardest things I've ever done," Mac shared with attendees. "Like many veterans, I was struggling in silence, unaware of how much my experiences had affected me."
When asked why Herzing sought to highlight Mac's story through this event, Herzing's Senior Student Services Advisor and current Master's of Social Work candidate, Heather Gilvary-Hamad said that "Our hope is that this event connected with our audience, resulting in a stronger sense of understanding for those facing challenges as a veteran. We are always looking for ways to provide the most valuable resources possible to those who have already made immeasurable contributions to serve their country and are looking to continue that service now that they are back home."
During the Q&A portion of the event, Mac spoke about the importance of creating a space where veterans feel comfortable asking for support.
"I wouldn't be where I am today without a strong and supportive community," Mac shared. "No matter where you are in life, lead with love. The most growth comes when you're immersed in an environment that encourages learning and understanding."
"Since being founded by a veteran in 1965, Herzing has made a campus-wide commitment to supporting and understanding the unique challenges veterans face every day," said Dr. Jeff Hill, regional president for Herzing's Wisconsin campuses. "Our ongoing goal of aiding veteran students is reflected in our recognition as a Military Friendly® School, our extensive offering of academic and financial resources, and the number of new programs and initiatives — including the brand-new CEVSS program — designed to help veterans make the transition back to civilian life."
Herzing University is proud to provide the resources and assistance that veteran students need to succeed in t their academic and professional pursuits. For more information about our available veteran-focused programs and resources, visit Herzing's Military and Veterans page.