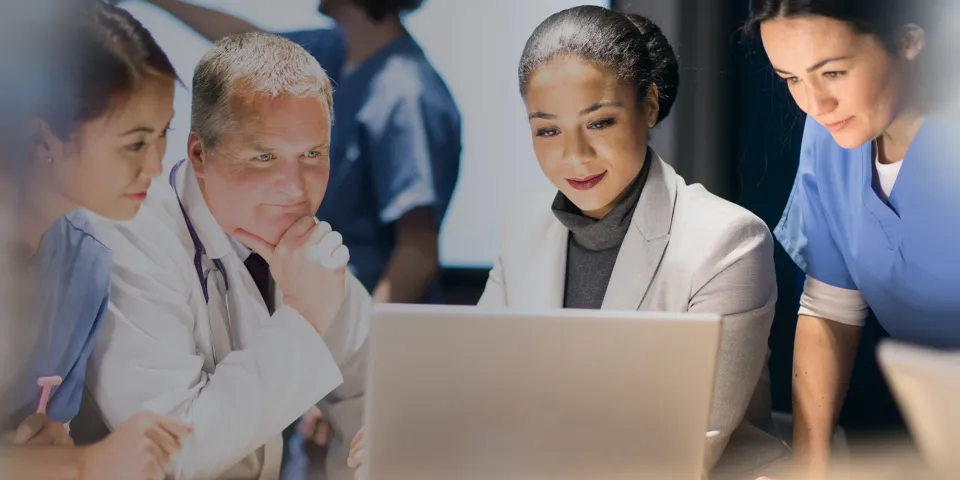 Herzing University - Akron Medical Laboratory Technician Program
Receives National Accreditation
AKRON, OH (December 1, 2013) - The Medical Laboratory Technician program at Herzing University - Akron has been awarded accreditation from the National Accrediting Agency for Clinical Laboratory Sciences (NAACLS), the university announced today. 
Accreditation signifies that the Herzing program meets nationally accepted standards in the medical laboratory technician field, and ensures that graduates have the qualifications required to take the American Society of Clinical Pathologists (ASCP) certification examination and begin working in a career in laboratory medicine.
 "We are very excited that our medical laboratory technician program, which was launched in 2010, has now achieved accreditation," said David L. LaRue, Campus President, Herzing University - Akron. "Our students and graduates know they are obtaining a high quality education from Herzing, but it's helpful when their employers can see that the program they completed is accredited by a well-respected organization like the NAACLS."
The medical laboratory technician program trains students to work with computer-based technology and laboratory instruments to aid in the detection, diagnosis and treatment of disease. This work is an important part of healthcare that involves medical knowledge, scientific analysis and attention to detail, with limited direct patient contact. 
"Our medical lab technician students graduate with the skills they need to work in any laboratory setting - a hospital, clinic or research facility - and contribute to the wellbeing of numerous patients over the course of their career," said Pam Rich, MS, MT (ASCP), program director, who has more than 20 years of medical laboratory science experience.
At Herzing University, master's-trained faculty who are certified laboratory professionals work closely with students using state-of-the-industry equipment in a laboratory designed especially for their needs. Small class sizes allow for personal attention and hands-on experience for each student.
The Associate of Science and Associate of Applied Science in Medical Laboratory Technician programs are full-time degree programs that can be completed in five semesters. Students are required to take various courses in math, science, medical laboratory method and analysis, as well as core general education and professional development courses. Applications are currently being accepted for January 2014.
To learn more or register for classes, students are encouraged to contact the admissions department of Herzing University - Akron at 330-724-1600 or toll free at 1-855-285-3809 or visit https://www.herzing.edu/akron.  
About Herzing University- Akron
Serving the local community since 1970, Herzing University - Akron boasts state-of-the-industry classrooms and labs to provide a real-world, hands-on learning environment, consistent with its "career-focused, convenient and caring" educational mission. Its 43,000 square-foot facility is specifically designed to prepare students for dynamic careers in the fields of technology, business, healthcare, design, and public safety. Students have the convenient option to take courses either on-campus or online toward their bachelor's or associate