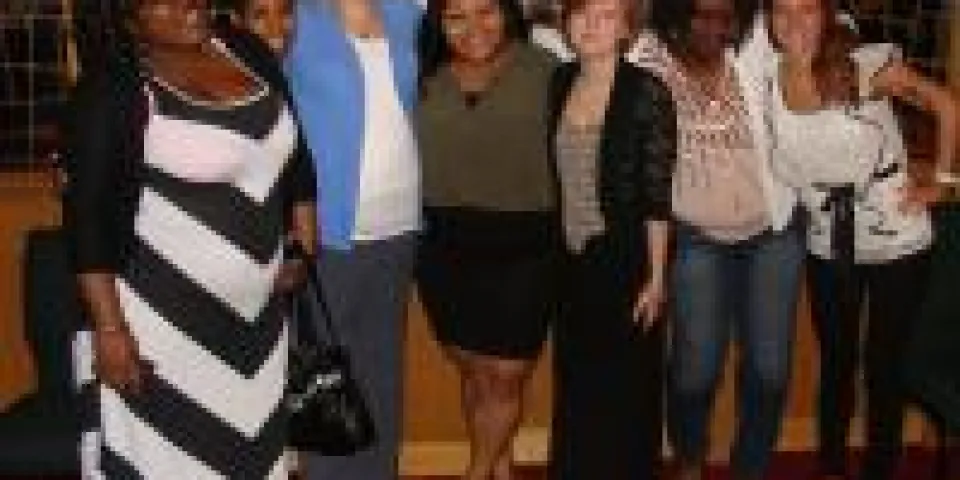 Congratulations to Toledo's newest professional medical assistants!
A pinning ceremony held Friday evening, May 2, 2014, marked the passage of Herzing University - Toledo medical assisting students into the professional world and an allied healthcare career. These students recently completed their studies, took their certification exams and finished an externship as part of their healthcare education, allowing them to put into practice everything they have learned in their associate degree program. Many of the new professionals said they entered their chosen profession because they want to help and heal people.
The pinning ceremony is a solemn occasion marking the bridge from learner to professional. The Medical Assistant honorees included Nakeya Bell, LaToya Kirkwood, Ashley Sirrica, Johnna Smith, Jessica Smith, Nicollette Smith, Kristi German, and Cara Smith. These students will also attend upcoming graduation ceremonies.