Earn a homeland security degree from Herzing University
Program length: 32 months
100% online classes you can take right at home
Transfer up to 90 approved credits
Small class sizes with strong academic support
Prepare for many career options in security, emergency and law enforcement fields
Core courses in homeland security, public safety and criminal justice
Program
Keep American citizens safe and protected.
Homeland Security and Public Safety
Homeland security and public safety is a dynamic and diverse career field that keeps evolving to meet new needs. These professionals help to reduce our country's vulnerabilities as well as minimize the damage caused by catastrophic events. Earning a degree in homeland security from Herzing University is a great way to get started on this career path.
Created in 2001, the U.S. Department of Homeland Security is now one of the largest federal agencies with over 180,000 workers. Many homeland security jobs are with government agencies. However, there are also plenty of opportunities in private companies and nonprofit organizations.
Professionals in this field anticipate, prevent, and react to everything from pandemics to hurricanes to terrorism. Options exist both for those who like to be in the forefront and for those who prefer to work in the background. Specific areas include:
Revealing potential security threats
Analyzing intelligence and recognizing potential problems
Responding to and managing critical incidents
including fires
Assessing and addressing an organizations safety and terrorism risks
Investigating incidents and collecting evidence
Classes Start August 9th
Learn More Today
A career in homeland security and public safety could be right for you if you:
Are comfortable working in an organized hierarchy
Believe in showing great respect for authority and superiors
Can work well alone or in a group
Have strong observation and reporting skills
Respond well under stress
Can work with details
Are willing to be a positive role model for the community
Are interested in homeland security training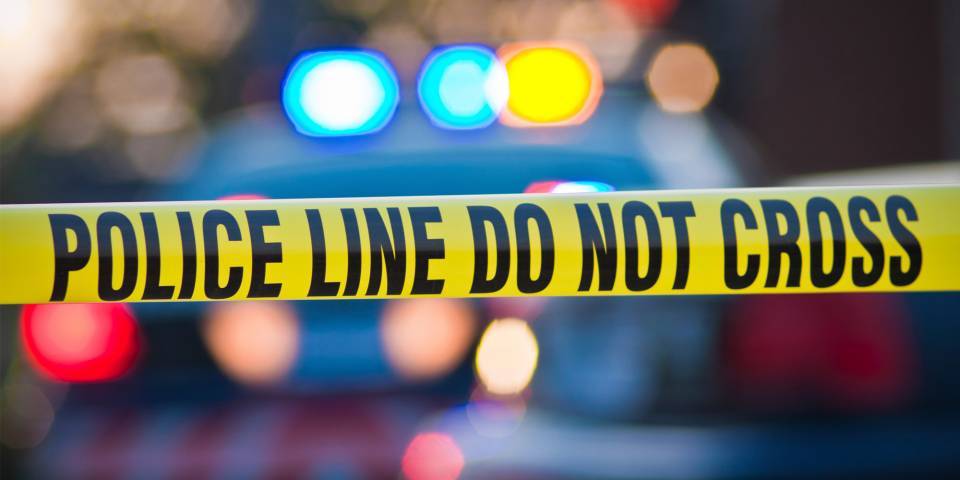 Careers
Homeland Security and Public Safety Career Paths
Those earning a degree in Homeland Security and Public Safety will be eligible for many different types of careers. Graduates of this program will be trained for careers in Homeland Security, Public Safety, and Criminal Justice fields. Career opportunities exist at the federal, state and local levels, as well as private sector organizations.
Local and State: emergency response, detention facilities, public buildings and utilities, emergency management agency
Federal: Department of Homeland Security, Central Intelligence Agency, Department of Labor, Department of State's Bureau of Diplomatic Security, U.S. Customs and Border Protection
Private: Facility security, safety patrol, industrial security, cybersecurity
The U.S. Department of Homeland Security
Created in 2001 to coordinate homeland security activities between all government agencies and private organizations, the Department of Homeland Security has grown to one of the largest Federal agencies. By 2006, it already employed approximately 183,000 security professionals in Washington D.C. and across the country.
Specific Department of Homeland Security career opportunities for graduates include:
Citizenship and Immigration Services
Asylum Officer
Immigration Officer
Customs and Border Protection
Border Patrol Agent
Import Specialist
Detention and Removal Assistant
Immigration and Customs Enforcement
Detention and Deportation Officer
Immigration Enforcement Agent
Information Analysis and Infrastructure Protection Directorate
Protective Security Advisor
Intelligence Operations Specialist
IT Specialist (information security)
Transportation and Security Administration
Intelligence Operations Specialist
Transportation Security Screener
U.S. Secret Service
Do you have the dedication needed to succeed in homeland security?
Professionals in this field need to be dedicated to their work and training while always conducting themselves with integrity and impartiality. Since they interact with many different types of people, they need strong interpersonal skills and communications capabilities. They must also be able to keenly observe their surroundings and recognize any strange or suspicious behavior.
Work Environment
Depending on the specific occupation, work environments for homeland security degree program graduates can vary greatly. Homeland security professionals may work in an office setting, manufacturing environment, airport, or public utility while others are primarily mobile (such as border patrol). Work weeks are typically 40-hours in length, and there may be opportunities for over-time. Shifts may be rotating. Full-time employees typically receive a full benefits package. Public sector employees also typically receive a government pension at retirement.
Some people employed in a homeland security position will routinely engage in situations where their personal safety is threatened. In addition, professionals in this field are expected to be honest and ethical while on-duty and off, and are often looked at as role models within the community.
Career Advancement
Homeland security and public safety positions typically have multiple levels of rank, and advancement is determined by level of education, length of experience, and on-the-job performance. As most positions are in the public sector, specific levels must be reached before advancement can occur; this may include a minimum exam score, number of years in the position, or a degree level.
Ready to take the
next step

?
Enrollment fee WAIVED now through Sept. 30th
Find out which degree program is right for you. Call 1-800-596-0724 to learn more about Herzing's programs.
Curriculum
Homeland Security and Public Safety Programs
A Herzing University degree in Homeland Security and Public Safety can be applied to many careers within the security, emergency, and law enforcement fields. 
| Program | Credits | Months* |
| --- | --- | --- |
| Bachelor of Science in Homeland Security and Public Safety | 120 | 32 |
| Bachelor of Science in Criminal Justice With a Concentration in Homeland Security and Counterterrorism | 120 | 32 |
*Average number of months for students to complete program
Program availability varies by location
Bachelor of Science in Homeland Security and Public Safety
This degree program is designed to prepare professionals who will be responsible for identifying potential terrorist targets and maintaining public safety. The core courses in homeland security, public safety, and criminal justice are completed in this degree as well as an individual capstone project. It also allows students who have taken many courses at a different institution to transfer more credits.   View Program Course Sheet
Bachelor of Science in Criminal Justice with a Concentration in Homeland Security and Counterterrorism
Designed for those who do not wish to transfer a large number of previous college credits, students in this degree program move beyond the core criminal justice and homeland security and public safety programs with coursework in criminal psychology and investigation, narcotics and financial crimes.   View Program Course Sheet
Online & on-campus availability
The homeland security program may be completed online, with at least partial class availability offered at several Herzing locations:
Program delivery (online / on ground) may vary by location. Please call your campus for more information.
Homeland Security Degree Programs
Showing 1 programs for the Online campus
This program provides students with a comprehensive academic knowledge of public safety, including criminology, law enforcement, courts, fire science, corrections, and industrial security, as it relates to the coordination of homeland security activities between public safety agencies at various levels of government as well as the skills and techniques used in these disciplines. This degree can also provide advancement opportunities for law enforcement personnel requiring a bachelor's degree when applying for or advancing within the profession. (Some states, including but not limited to Minnesota, require additional federal, state, local or private certification, licensing, and/or training academy completion to be eligible for employment in a homeland security, public safety, or law enforcement position.)
Ready to get started?
Contact us to request more information
I chose to attend Herzing because of my family and because I wanted to build upon my professional skills. Herzing was able to provide me with something I strongly valued: The flexibility to help me balance school, family and a full-time job.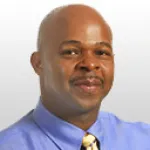 Public Safety Program
Birmingham Campus