Estimating earning potential for a diverse career path
A career in data analytics can take you down a variety of different pathways. The first thing to determine when approximating salaries for data analysis experts is to choose an area of emphasis.
Data and business analysts are needed in many unique types of roles across many industries—deriving a single number to estimate the potential salary in this field is a challenge.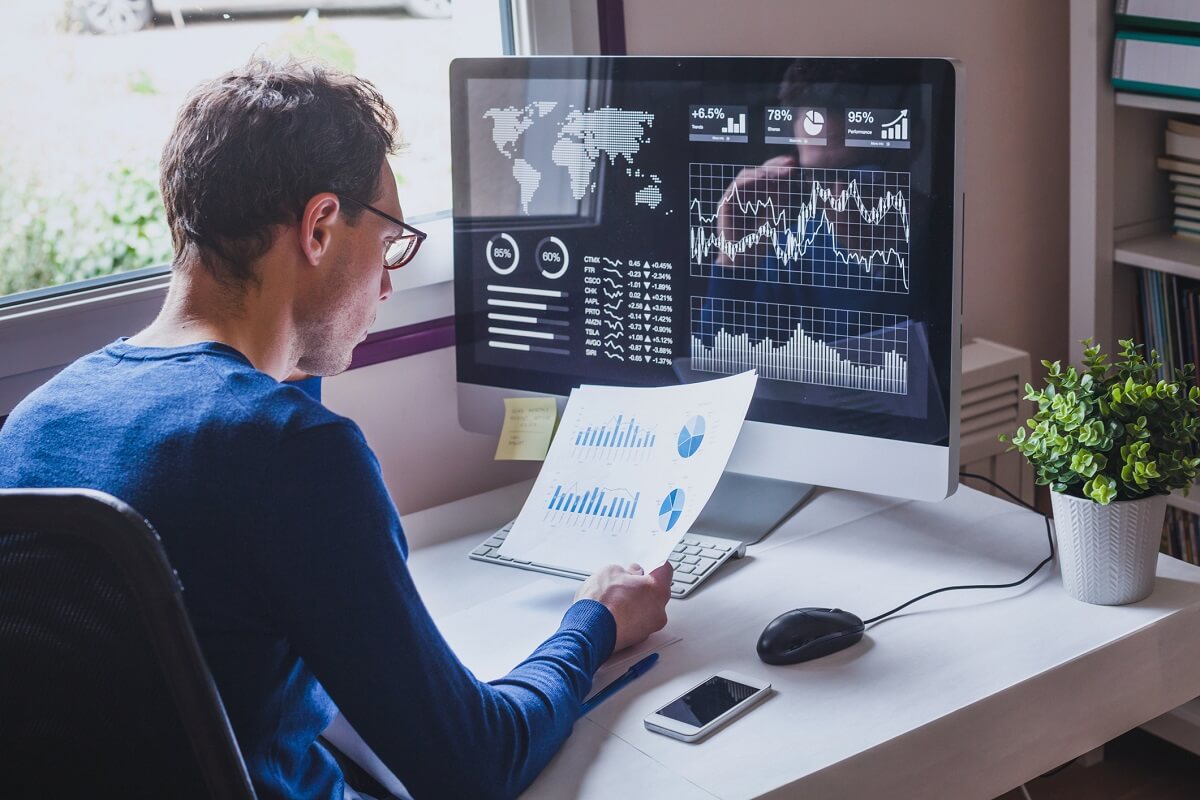 Average salaries for jobs in data analytics
The Bureau of Labor Statistics (BLS) outlines a few job categories for analysts with varying emphases in business, technology and management; you can click through to learn more about the specifics of each job. For our purposes, here are the BLS' annual and hourly wage estimates:
Estimated average salaries*
For all the jobs listed, the BLS notes a bachelor's degree is typically the required education. However, please note the BLS does not provide estimates specific to entry-level positions for recent bachelor's degree graduates, and there may be advanced job roles in data analysis requiring a master's level education.
Qualifying for roles as a "Computer Systems Analyst" typically requires a bachelor's degree emphasizing in Information Technology (IT), while other more business-oriented roles may demand a stronger business education, such as an MBA degree in data analytics.
What about data scientists/statisticians?
Data analysis and data science are not the same thing. Here's a general way to think about it:
Data analysts examine big data sets to identify trends and create visualizations to help businesses make decisions. They build reports using the tools and materials provided to them using predetermined models. The scope is very focused.
Data scientists concern themselves with the tools, materials, and models provided for analysts. It's up to the data scientists to design and construct new processes to unearth new pathways to organizational insights. The scope is very broad.
According to the Bureau of Labor Statistics, earning jobs in the field of data science often requires a master's degree in computer science or something similar.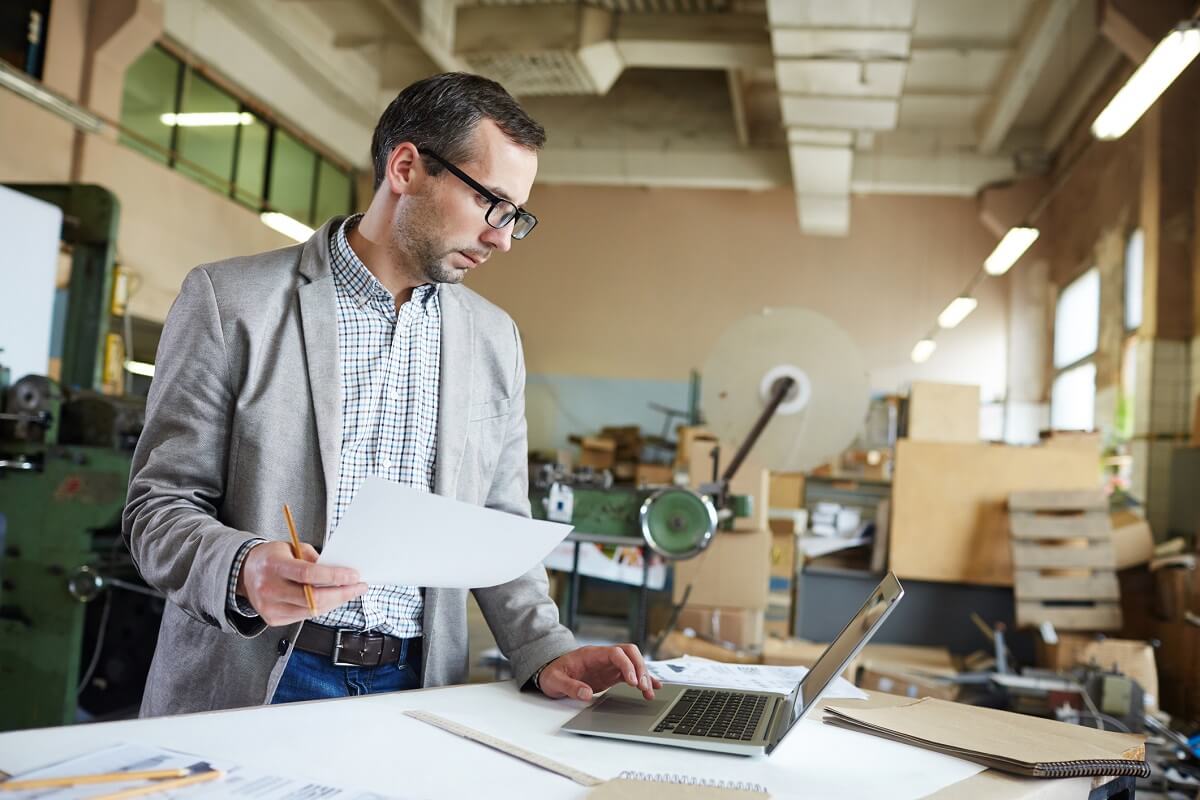 Job outlook
A few of the jobs cited above are expected to grow much faster than the average across all U.S. occupations from 2022-2032.
Estimated job outlook*
Businesses across the U.S. thirst for the focused, sharp analysis of big data to reveal actionable insights. The knowledge and skills in data analysis you can learn in a data analytics bachelor's degree program can make you very attractive to employers across many different industries, including finance and insurance, enterprise management, government, and professional, scientific, and technical services.
Frequently Asked Questions
Succeeding in a career in data analytics requires soft skills such as problem solving, critical thinking, mathematical and analytical thinking, attention to detail, creativity and ingenuity. A great data analyst has a knack for identifying the key takeaways from a dataset and understand how to communicate it to many different types of people, from fellow analysts to C-suite executives looking for actionable insights.
Every job will come with its own requirements for technical skills and programming languages, including SQL, Python, SAS, Git, Excel, R, or many more.
Some jobs with a business emphasis may place a higher value on your ability to communicate the numbers rather than crunch them. Data analytics can become a valid career path for students with all sorts of different educational and professional backgrounds, such as going from accountant to data analyst.
Data analysts can wear many hats. We offer educational programs in data analytics across the spectrum of business and technology to equip students with the tools necessary to thrive in a wide variety of potential career pathways.
Yes, working from home is a possibility for jobs in data analysis. However, every company and job are different and may have unique requirements for entry-level roles.
The less experience and education you've earned in the field, the harder it will be for you to earn an entry-level position that pays well.
While there's always potential to climb the ladder internally with your current employer, your best bet to earn a good job in data analytics with no professional experience is to build your skills in a degree program—especially if you aren't earning relevant experience in your current job.
Our online bachelor's degree program can be completed at your pace and is very flexible to accommodate your full-time job. We work hard to ensure you can keep working, pursue your career path and not get too overwhelmed.
Data analysts are responsible for gathering data, organizing the data, and gleaning insights to help businesses and organizations solve problems. A successful data analyst is capable of collecting data, collaborating with different departments, finding patterns and generating reports to make sense of it all.
Data analytics is all about answering questions to inform decisions, using appropriate tools and foundational analytical concepts.
As a data analyst you are tasked with telling simple, digestible stories, transforming a sea of data into clear, actionable insights.
Begin your new career path with Herzing.
Take advantage of an opportunity to join a rapidly growing career field.
Earning an undergraduate education builds the foundation you need to launch a new career and advance to higher paying positions as you gain more experience and expertise.
Take the first step with Herzing University and start walking an exciting new career path.
---
* Bureau of Labor Statistics (BLS), U.S. Department of Labor, Occupational Outlook Handbook 2022. BLS estimates do not represent entry-level wages and/or salaries. Multiple factors, including prior experience, age, geography market in which you want to work and degree field, will affect career outcomes and earnings. Herzing neither represents that its graduates will earn the average salaries calculated by BLS for a particular job nor guarantees that graduation from its program will result in a job, promotion, salary increase or other career growth.
Classes Start October 30th
Learn More Today