Become a source of crucial business insight
Today, big data is big news for data analysts. "Big data" describes the massive amounts of data that businesses deal with on a daily basis, and data analysts are people who sort through that information to find key insights to help drive smart business decisions. Data analysts use a mix of critical thinking, problem-solving skills, math, and software systems to help companies find new opportunities and inform business goals and strategies.
If that appeals to you, you may wish to explore a career as a data analyst. Here are three steps to help you get started: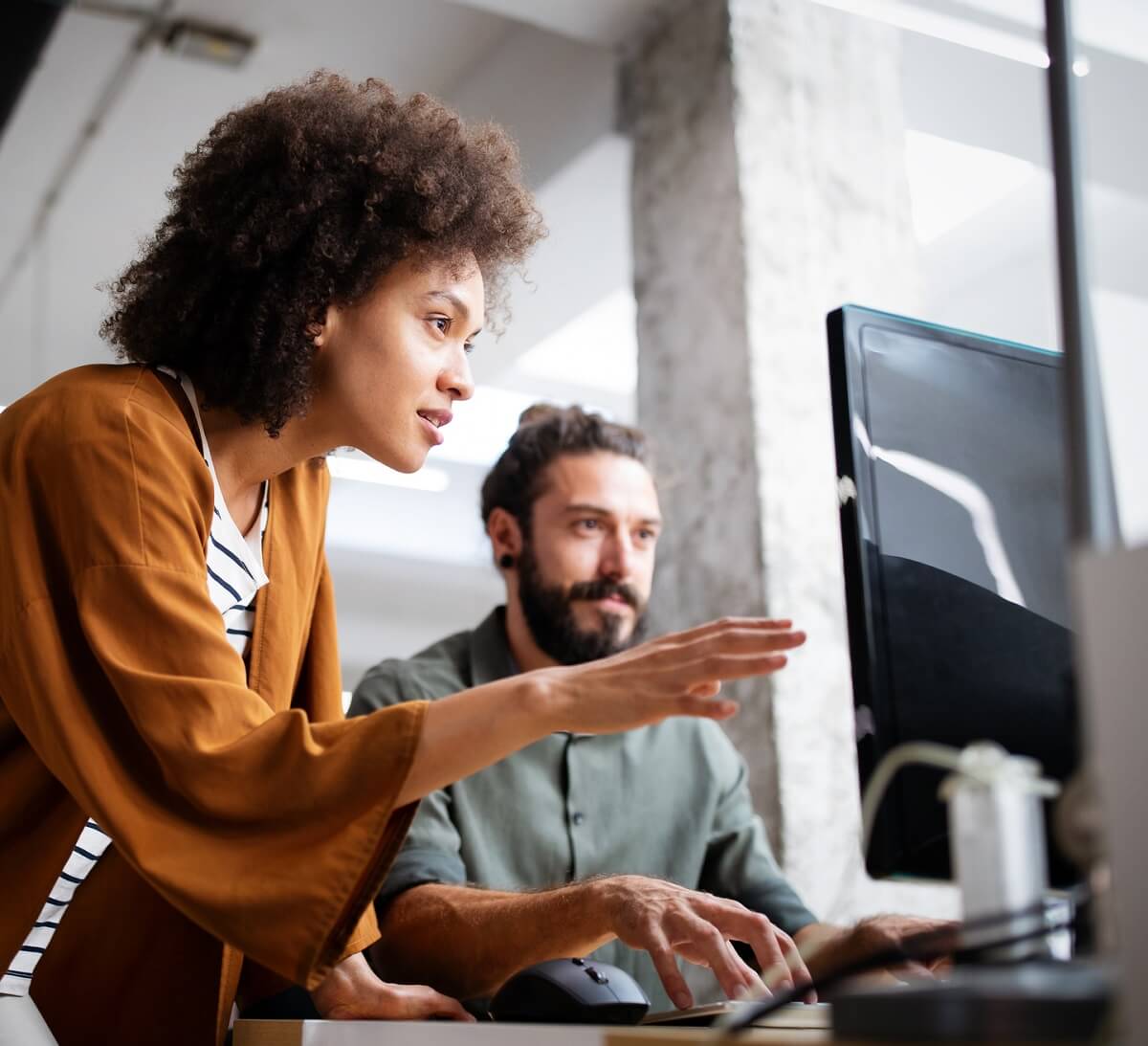 Know the Role
1. Understand the role of a data analyst
Data analysts gather, organize, and interpret data – such as sales figures, inventories, internet logs, and operating costs – and look for patterns or trends. Based on their findings, data analysts then provide suggestions that can be used to guide strategic business planning and decisions.
Data analyst duties often fall into three key areas:
Data mining: Gathering necessary information for initial review.
Data cleaning: Removing errors or discrepancies before looking for trends, patterns, and relationships.
Data visualization: Organizing the data in a way that is easily viewed and understood in order to help develop business goals and strategies.
There are four types of data analysis: descriptive (looks at the past), diagnostic (looks at the "why"), predictive (looks to the future), and prescriptive (looks to the best course of action). Data analysts may focus on one or all of these.
Some of the requirements needed to become a data analyst are: analytical, critical thinking, and basic math and communication skills. In addition, having experience in computer applications like spreadsheets, databases, data management programs or visualization software are important.
While it is possible to get a data analyst job without a degree, a bachelor's degree can really help you qualify for entry-level jobs. Not only does an undergraduate degree in data analysis provide a strong foundation in data management and database applications, it can help prepare you for additional networking certifications. This can help expand your job opportunities as well as your earning potential.
Frequently Asked Questions
Succeeding in a career in data analytics requires soft skills such as problem solving, critical thinking, mathematical and analytical thinking, attention to detail, creativity and ingenuity. A great data analyst has a knack for identifying the key takeaways from a dataset and understand how to communicate it to many different types of people, from fellow analysts to C-suite executives looking for actionable insights.
Every job will come with its own requirements for technical skills and programming languages, including SQL, Python, SAS, Git, Excel, R, or many more.
Some jobs with a business emphasis may place a higher value on your ability to communicate the numbers rather than crunch them. Data analytics can become a valid career path for students with all sorts of different educational and professional backgrounds, such as going from accountant to data analyst.
Data analysts can wear many hats. We offer educational programs in data analytics across the spectrum of business and technology to equip students with the tools necessary to thrive in a wide variety of potential career pathways.
Based on a few of the most common career paths for data analytics professionals, average annual salaries can range from $78,880 for Market Research Analysts to $107,530 for Computer Systems Analysts, according to data from the Bureau of Labor Statistics.*
How much you can potentially make depends on many factors, including state of employment, experience, education level, job roles and responsibilities, and much more.
Learn more about the earning potential in the field of data analytics, including estimates for additional types of jobs.
Graduate with a certificate in data analytics from Herzing University and you will qualify to become certified as an Associate Certified Analytics Professional (aCAP). This certification is designed for the entry-level professional who has earned education in the analytics process but does not yet have practical experience.
There are many other potential certifications for which career experience is required, but the aCAP certification is a great starting point to help get your foot in the door for your first entry-level position as a data analyst.
According to the Bureau of Labor Statistics (BLS), The job outlook for data analyst-related jobs is projected to be notably higher than the average U.S. occupation—from a 10% projected increase for Computer Systems Analyst to a 23% projected increase for Operations Research Analysts (2022-2032).* 
This is due to the increased use of data and market research by businesses.
Data analysts can be found in just about every industry, including the financial industry, market research, healthcare, government, education, and IT. Some analysts work in an office setting, while others may work remotely from home.
Some data analysts choose to work as an independent consultant on a freelance or project basis. They may provide research or even training for companies on an as-needed basis.
Some potential data analytics job titles include:
Data Analyst
Business Analyst
Computer Support Specialist
Database Administrator
Network Engineer
Data analyst positions require a bachelor's degree, which typically takes around 3-4 years to complete. A master's degree or MBA can be completed in under two years, and a post-master's certificate can be completed in under a year.
It is important to note that the time depends on the specific program, the amount of education you've already earned, and the number of credits you are eligible to transfer into the next degree program.
Get Educated
2. Start your data analyst education
Some students begin with an undergraduate degree in data analysis, while others who already hold a degree choose to switch careers and pursue a graduate degree or post-graduate certificate in data analytics.
---
3. Start your career as a data analyst
If you have a mind for collecting, sorting, and analyzing data, a degree in data analytics may be a great fit.
Whether you are starting your first degree or are an experienced professional seeking to change careers, there are educational options to help prepare you for a job as a data or business analyst.
It's never too late to start!
---
* Bureau of Labor Statistics (BLS), U.S. Department of Labor, Occupational Outlook Handbook 2021. BLS estimates do not represent entry-level wages and/or salaries. Multiple factors, including prior experience, age, geography market in which you want to work and degree field, will affect career outcomes and earnings. Herzing neither represents that its graduates will earn the average salaries calculated by BLS for a particular job nor guarantees that graduation from its program will result in a job, promotion, salary increase or other career growth.
Classes Start October 30th
Learn More Today