Banner Image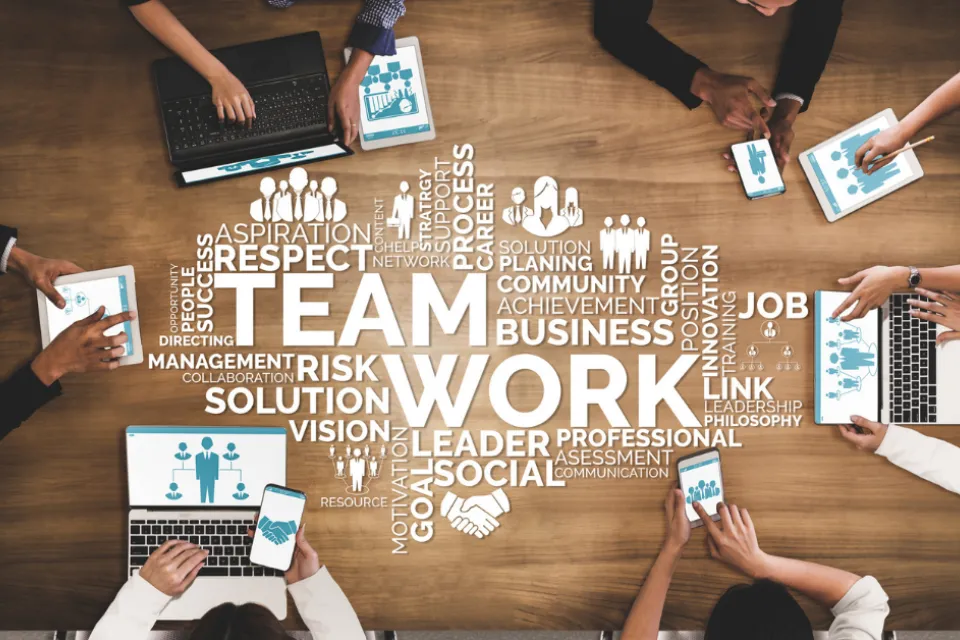 A job in human resources can encompass so many responsibilities, likely, no two days are ever the same. HR professionals take on a variety of different tasks and responsibilities throughout the company which makes them invaluable in an organization. According to the Bureau of Labor Statistics (BLS), some of the responsibilities of a Human Resource Manager could include: 
Consulting with employers about employment needs

Interviewing job applicants

Keeping employment records and processing paperwork

Planning and overseeing employee benefit programs and training and development

Handling staffing issues, such as mediating disputes and directing disciplinary procedures
If you enjoy working with others, love a lot of variety in your work and are very organized, a career in human resources might be right for you. Just like in any career, there are some skills that can help you succeed. Here are seven skills that are important for a successful HR professional.
As an HR professional, you will work with fellow employees quite a bit. It is expected that you will work well with your colleagues and managers to settle work disputes and encourage collaboration and adherence to work policies. HR professionals need a team-oriented mindset and to be focused on helping others so that the company and its employees can succeed. 
While it is important to be focused on your career and personal growth, an HR professional's primary focus should be on those that they work with. Although this can be a common misconception about HR professionals, HR works to actively benefit not just the organization but also all of its employees.
Since you need to be team-oriented and will interact with colleagues throughout your organization, HR professionals must have good communication skills. You need to feel comfortable communicating through a variety of mediums. You will most likely have to offer presentations, phone conversations and help conduct interviews. You also need to be a strong writer since you will also play a part in sending email communications, update company policies and send out memos.
HR professionals must be very clear in their communication so that employees all understand what is being communicated without causing confusion or having to explain again in simpler terms. 
3. Empathetic 
HR professionals often have to address employee concerns, including personal and professional conflicts, the need to adhere to company policies, workload issues and salary-related complications. Many times, people in the company will turn to HR to solve an issue. Other times, employees are just looking for someone to listen to their concerns and provide them with additional resources. HR professionals must be empathetic and discerning with every situation. It is important to put yourself in some else's shoes while also acting in your professional position.
4. Leadership
Whether they feel like it, HR professionals are leaders in a company. Employees look to them for answers and support while managers look to them to enforce and maintain organization policy. They also help maintain a  positive working environment. HR professionals also represent the face of the company when they conduct interviews.
There are times when an HR professional needs to take charge. When it comes to conflict management and decision-making skills, HR professionals need to be able to think quickly and respond to situations. As effective leaders, they will encourage others in their organization to become leaders themselves.
5. Multi-tasker
HR is a career with a wide variety of responsibilities that change daily. When managing interviews, training and development, internal programs and grievances, HR professionals need to be prepared for unexpected changes.  HR professionals need to stay calm under pressure and be comfortable juggling multiple responsibilities simultaneously.
Because HR professionals are juggling these multiple responsibilities, they must be organized. Some professionals develop a systematic method of completing tasks while others will prioritize tasks daily. HR professionals must also make sure that they know where important documents can be found and have them readily accessible if the occasion should arise. They are responsible for many legal documents as well as employee profiles. With all the administrative duties involved in this role, being organized not only will reduce stress but also promote your efficiency as an HR professional.  
Although interacting with employees is a benefit of being in HR, confidential information must stay confidential. HR professionals handle a lot of personal information about the organization as well as its employees. It is important that they can be trusted not only to know who is and who is not an authorized person and what is permitted confidential information but also not share that information with others. 
---
* Bureau of Labor Statistics (BLS), U.S. Department of Labor, Occupational Outlook Handbook 2022. BLS estimates do not represent entry-level wages and/or salaries. Multiple factors, including prior experience, age, geography market in which you want to work and degree field, will affect career outcomes and earnings. Herzing neither represents that its graduates will earn the average salaries calculated by BLS for a particular job nor guarantees that graduation from its program will result in a job, promotion, salary increase or other career growth.
Classes Start January 8th
Learn More Today