Robin Hussey
Robin Hussey never imagined that she would be going to college for the first time at the age of 52. After losing her husband six years ago, Robin realized that she needed to change her life and do something to advance her career. Herzing University was the answer.
"Right now, I'm an in-home caregiver. I want to stay in the healthcare field, but get into the coding side, ideally hospital coding," says Robin. "I chose health information management at Herzing University because it's a field where there are many job opportunities."
Robin is currently earning her diploma in medical billing and insurance coding online, but plans to continue her education and earn an associate of science in health information management. She applauds Herzing's staff and faculty for making her educational transition so manageable and for opening up the door to new, exciting opportunities.
"The financial aid and admissions process was a breeze. Herzing staff took care of things right away. All of the obstacles were completely removed," says Robin. "I had a rough start at first, but my teachers and advisor have been so supportive. Anytime there is a problem, they bend over backward to help me out. I know they're on my side."
Robin says that she is equally impressed with the level of expertise the faculty brings to the courses.
"The credentials of the instructors and the level of knowledge they exhibit" is impressive. They are well-known experts who are actively involved in their fields," says Robin. "When you leave Herzing, it's clear that they want you to have the skills, confidence and integrity to make your field better."
The convenient scheduling and flexibility of Herzing's online program have also made a difference for Robin. She enjoys studying online and finds it easier than she expected. 
"I like that the program is already mapped out for you. I know what's expected of me ahead of time," says Robin. "I also love the virtual lab. It's the coolest thing I have ever seen. You can do experiments and add chemicals online without blowing anything up. I even dissected a virtual frog muscle."
Robin says that she is grateful for finding Herzing University and couldn't be happier with her first college experience.
"I didn't think going to school at my age would be this doable," says Robin. "Itis good to have people who appreciate you being here and appreciate the effort that you're making to do something different with your life."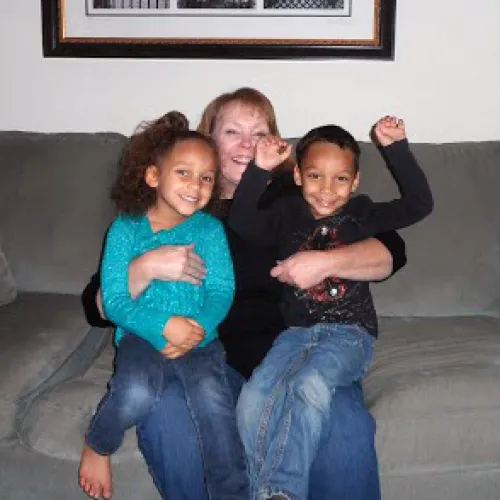 Robin Hussey
Healthcare Student