Banner Image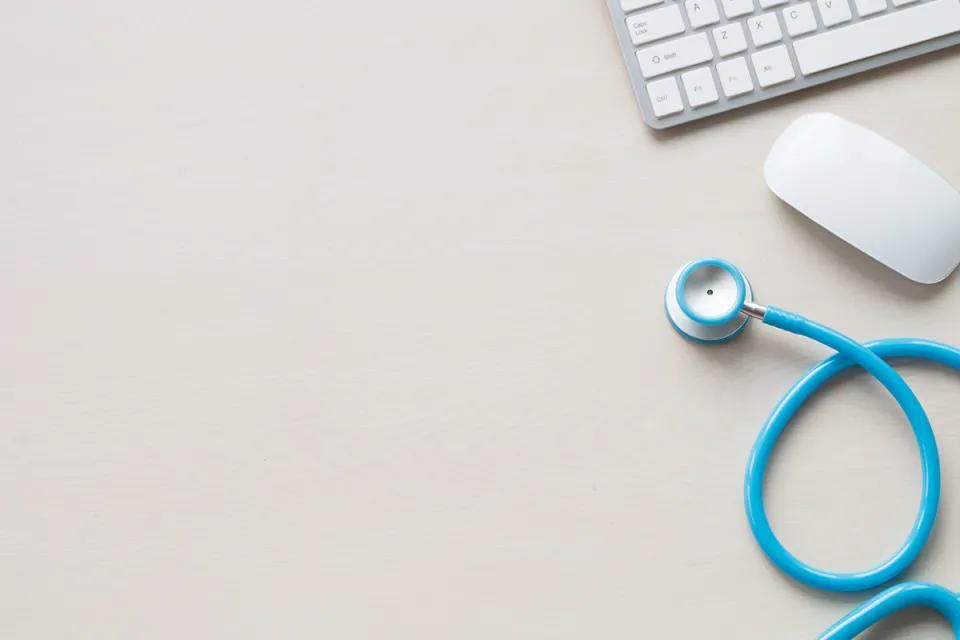 Even if you can't picture yourself as a doctor or a nurse, you can still find a rewarding career in healthcare. There are plenty of opportunities on the administrative side of healthcare that allow you to enjoy the benefits of a fast-paced job in a rapidly growing career field, all while making a difference in others' lives.
If you're looking for a job in the medical field that includes a variety of responsibilities interacting with both patients and colleagues, a medical office administrator position might be for you.
Here three steps to help you start your journey to become a medical office administrator:
1. Earn your degree
The first step is getting the right education. A medical office administration program can help prepare you for entry-level healthcare administrator roles. You should choose a program that works best for your schedule and your career goals.
You can earn your diploma in medical office administration in as little as 12 months. Herzing's diploma program is built to prepare students for their first job in medical office administration.  You'll start by learning medical terminology and basic medical billing procedures – a foundation of knowledge that you can build on later in your career. Your education includes courses that teach ethics, administrative skills, anatomy, and insurance processing.
An associate's degree program can be completed in as few as 20 months and includes coursework in subjects such as mathematics and social and behavioral sciences. Though the program takes more time than earning a diploma, an associate degree could be more attractive to a prospective employer and position you best to further your education in the future.
You can advance your medical administrator career by pursuing a bachelor's degree in health administration. Taking this next step will help you gain the analytical, problem solving, management and leadership skills you need to stay competitive in the changing healthcare industry and can prepare you for roles as a health insurance manager, physician practice manager and more. At Herzing, it also possible for you to work in career-level jobs throughout these studies.
2. Gain experience
Employers prefer that job applicants have experience in the field, which is why internships are so valuable. Herzing requires every student to complete a research project or internship when pursuing a medical office administration program.
3. Get certified
Herzing's medical office administration programs include preparation for the Certified Medical Administrative Assistant (CMAA) exam. While certification isn't mandatory, it can make you a more desirable hire, providing the kind of professional credentials healthcare employers prefer. The CMAA is a recognized credential in the industry that can add to either your diploma or associate degree.
4. Choose a working environment
As a medical office administrator, you have the opportunity to work in a variety of environments. There are three main types of environments you can work in as a medical office administrator: hospitals, clinics or private practices.
In a hospital, a medical office administrator's position is well-defined. People usually have a specific role within a department, which is important because it is generally a fast-paced work environment. You will work with large patient numbers. There might also more opportunities for employees because of the large size of most hospitals.
Medical administrators in clinics typically work regular business hours and can enjoy a good work-life balance. This environment can be less stressful than a hospital setting because patients usually make appointments before coming in. Medical administrators need to have strong customer and communication skills as they will interact with patients by phone or at the front desk.
The medical office administrator has a less defined role in private practice. You will be expected to have great organization and multitasking skills as you juggle multiple tasks since there are fewer employees. By working on a variety of tasks each day, you can also learn more about various aspects of the healthcare field.
5. Continue your education
Even after earning a diploma or degree and finding your first job, you will never stop learning. Whether it happens on the job or in the classroom in the next level of degree program, your education in medical terminology and administration procedures never stops.
Choosing Herzing University earns you a lifelong learning partner who exists to support your career pursuit no matter which pathway you choose. 
What do medical office administrators do?
You've likely interacted with medical office administrators before, as they are often the first person you see at a medical office or hospital. They will sometimes process and organize patient record information and the scheduling of appointments.
As a medical office administrator, you'll serve as a liaison between the physician and the patient. It's your responsibility to relay patient concerns to the doctor and help patients understand important information about their upcoming visits. You'll also be in charge of updating patient records, scheduling appointments and greeting patients as they enter the office.
Even though they are not directly involved in patient care, medical office administrators play an important role in ensuring patients have a smooth and hassle-free healthcare visit. Seeing a doctor can be stressful, but medical office administrators make patients feel welcome and comfortable.
The job of a medical office administrator is different than that of a medical assistant. Medical assistants work alongside doctors and nurses, while medical office administrators are stationed behind the front desk and are vital to the day-to-day operations of a medical office. Medical office administrators might also be known as medical administrative assistants or medical secretaries, but medical administrative assistants might focus more on patient interaction and have less contact with medical personnel.
What skills do medical office administrators need?
Successful medical administrative assistants have good communication skills and are compassionate and supportive in their interactions with patients.
"Often, you can help reduce a patient's anxiety about an upcoming procedure by relaying information from the physician in terms that the patient can understand," says Christine Kirtley, medical assisting program chair at Herzing University.
"Attention to detail is also extremely important in the front office," says Kirtley. "Mistakes can be costly for both the practice and the patient, so it's critical that you are thorough and meticulous, especially when it comes to recording patient information and filing insurance claims."
Medical administrators also need advanced computer skills and an understanding of medical terminology and protocols.
Become possible with Herzing University
Medical office administrators' expertise with technology, communication skills and understanding of common medical terminology keep everything running smoothly. If you're detail-oriented and enjoy helping others, then a career in medical office administration could be a good fit for you.
Classes Start October 30th
Learn More Today