Banner Image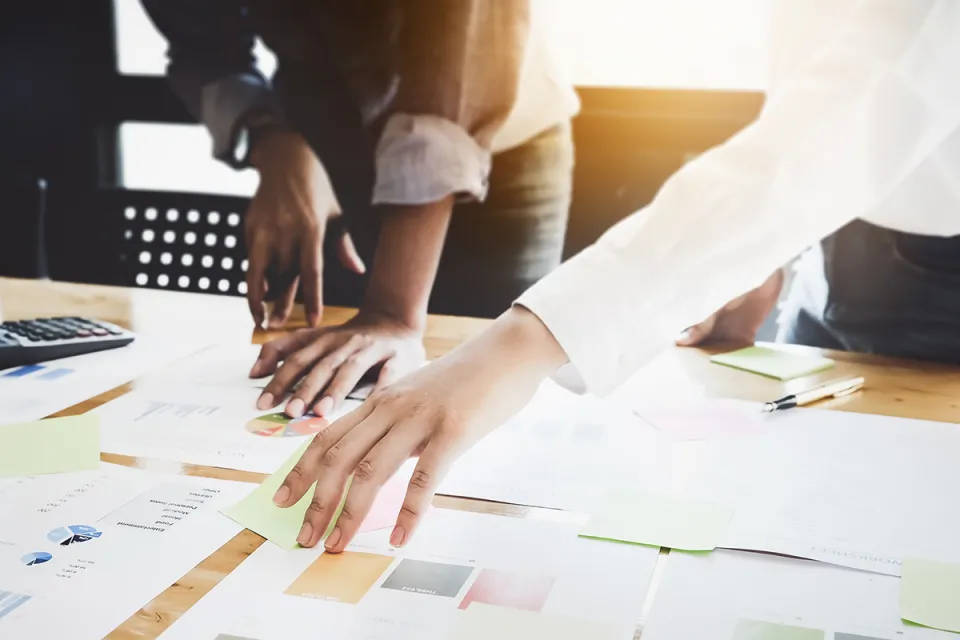 Project managers help businesses keep track of and oversee multiple teams, assignments, deliverables and deadlines. Project managers can work in a variety of different industries and environments, from information technology to construction.
Regardless of where they work, all project managers must have a few skills in common. They are team-and detail-oriented, and understand how to communicate and motivate others effectively. As a project manager, much of your time will be spent managing multiple people and details simultaneously. It's important for project managers to have strong critical thinking and organizational skills, as well as the ability to stay calm under pressure.
Interested in becoming a project manager? Here are five steps to jumpstart your career:
1. Enroll in a bachelor's degree program in business or related field
Most project management roles require a bachelor's degree or higher. You can start your project management career with a degree in business management, but some universities also offer specialized programs in project management.
A bachelor's degree in project management will provide you with a business background and help you begin to develop the professional project management skills that employers look for, such as project planning, budgeting and team development. Your courses will also help you develop essential soft skills, such as communication, leadership and problem solving that will help you to succeed in a project management role. Your career path in project management can point in many more directions and offer you more choice when you earn a bachelor's degree.
2. Explore relevant internship opportunities
While you are earning your degree, seek out internship opportunities that will allow you to gain experience in project management and explore potential career paths. Project managers are essential team members for a variety of companies across all industries, from marketing to healthcare. Through your internship experiences, you can explore different work environments and find the field that interests you the most.
3. Gain professional experience
At the entry level, you can expect to assist a lead project manager and eventually take ownership of small projects or specific tasks for larger projects, such as budgeting or client relations. As you gain experience and expertise, you may have the opportunity to lead entire project teams.
How much project managers make can vary widely based on the industry, experience level and state of employment.
4. Become certified
The next step in establishing your career in project management is to earn an industry-recognized certification, such as the Certified Associate in Project Management (CAPM) or Project Management Professional (PMP) from the Project Management Institute. These certifications prove that you have the knowledge and expertise to succeed in a project management role and can help you differentiate yourself in the workforce.
If you specialize in a sector such as information technology, you can also pursue industry-specific project management certifications, such as the CompTIA Project +. Usually, you will need to gain work experience after graduation before you qualify to sit for this exam.
5. Continue your education
Continuing your education can help you advance your project management career and position yourself for future leadership roles. An MBA in Project Management is specifically designed to prepare graduates for upper-management positions, such as general manager, department manager, team leader, operations manager, and more. If you have yet to become certified, your MBA program can prepare you to sit for the Project Management Professional (PMP) and Professional in Business Analysis (PMI-PBA) exams.
Herzing University offers a dual-credit option that allows students to earn credits towards their MBA while completing their project management bachelor's degree. For those who may already have an MBA in a related field, Herzing offers a post-master's certificate in project management.
Classes Start July 10th
Learn More Today