Banner Image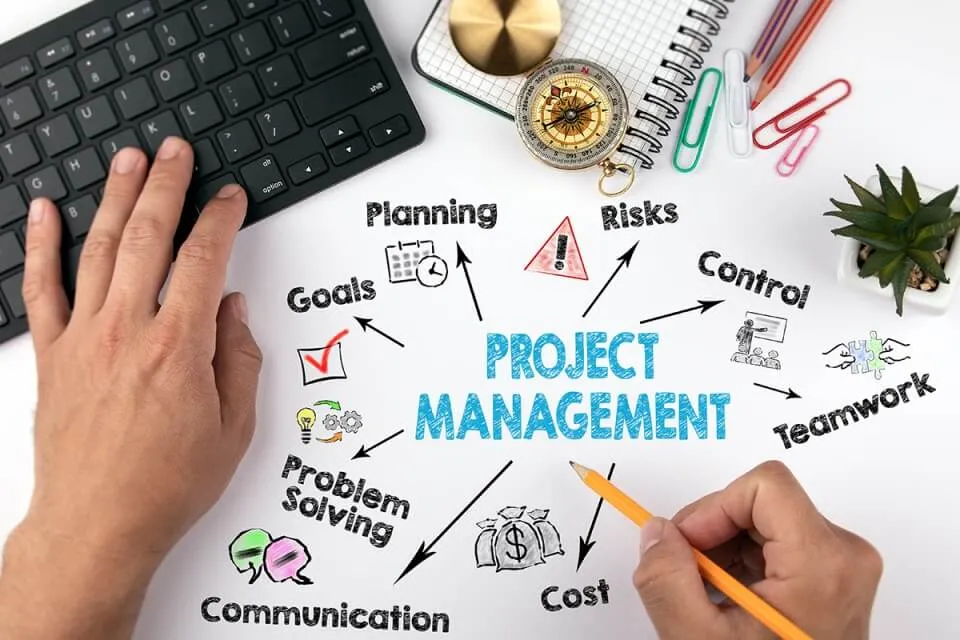 Finding a career that is both sustainable and enjoyable isn't always easy. I happened to find the right career through a combination of experience and sheer luck, but it took me some time to get there.
Prior to enrolling at Herzing University, I worked as both a customer service representative and a freelance writer, but neither could really offer me what I was looking for in a career. I did some research, and I discovered that a business degree could help me acquire the skills I needed to take my career to the next level. Not long after, I enrolled in the MBA program at Herzing University with a concentration in project management.
Project management appealed to me because I enjoy the idea of seeing something through from beginning to end and playing a pivotal role in my team's success. As a project management student, I'm building on the skills I've gained through my prior roles and developing new capabilities that will allow me to be successful in my field.
Here are six essential skills for every project manager:
1. Time management
As a project manager, you might oversee several projects and teams simultaneously. You need to know how to prioritize effectively and how to make the best use of your time and everyone else's. Strong time management skills will allow you to juggle multiple deadlines without letting anything slip through the cracks.
2. Team development
To achieve positive results, you need to put your team members in a position to be successful. Good project managers understand the roles of each team member and know how to leverage each individual's strengths to promote team success. They also know how to allocate resources so that work is distributed fairly among team members and everyone has the tools they need to do their best work.
3. Problem-solving
A skilled project manager is not afraid to think outside the box. They might not be producing the work themselves, but they can always share ideas and help energize the team in developing a new approach to an old problem. When issues or roadblocks arise, they are able to stay calm and help the team work towards a solution.
4. Communication
To be effective in their role, project managers must understand how to communicate and motivate others. This means regularly checking in with team members and talking openly about any delays or challenges. They also might be in charge of relaying information to key internal or external stakeholders, such as a client or senior team member. Expert communication skills can help you maintain a positive, productive and collaborative team environment.
5. Attention to detail
The devil is in the details! Project managers are responsible for ensuring that the final deliverable is completed on time and on budget. They need to be extremely detail-oriented when it comes to timelines, budgets and planning, as mistakes can quickly throw a project off track.
6. Critical thinking
A good project manager is able to foresee potential obstacles before they arise and can even help identify opportunities for growth and change. Critical thinking skills can help you learn to anticipate team needs and uncover ways to make processes more efficient so that everyone can focus on the task at hand.
If you enjoy solving problems and working with others, then a career in project management could be a good fit for you.
A bachelor's degree in project management will provide you with a business background and help you begin to develop the professional skills that employers look for, such as project planning and budgeting, in addition to essential soft skills like communication and problem-solving.
My dream job is to use the knowledge that I learn here at Herzing to start and facilitate empowerment writing workshops for women and young girls. I strongly believe that literacy opens opportunities. Herzing is making this possible for me. Thank you, Herzing!
Classes Start January 8th
Learn More Today