Starting at the Beginning
As an outside linebacker for the San Francisco 49ers, Dee Ford recognizes the necessity of an unyielding work ethic. Besides being a professional athlete, he's also an accomplished musician and dedicated to his family. He is well-rounded, hard-working and gives his all on the field.
His drive to succeed is no accident, a fact that is easily recognizable once you meet Dee's mother – Debbie Ford.
Debbie, nurse and mother of three, married James Ford at 16 years old. James was only 18. Soon to become young parents, she and her husband worked hard to provide for their three children and instilled strong values. Family obligations meant putting her education on hold, but Debbie always knew she'd go back someday. In the meantime, she and James passed on a love for music, sports and education to their children. They taught them to work hard toward their goals and never take anything for granted.
"Life is about work, it's not about taking or someone giving it to you," Debbie explained. "No one should expect handouts. Achieve one goal at a time. Whatever you want to be you can be."
In this regard, Debbie led by example. She always knew she wanted to be a nurse. She earned her GED and became an LPN. Years later, once her kids were older and Dee was already playing at Auburn, Debbie returned to school at Herzing University to earn her RN, all while working in an assisted living home and keeping up with her family. She was a dedicated nurse, Dee's No. 1 fan and a successful student all at once.
In 2014, Debbie and Dee both earned their degrees.
More importantly, re-enrolling allowed Debbie to continue excelling in the healthcare field and advance her career. As expectations regarding the quality of patient care continue to evolve, more healthcare employers are looking for nurses with bachelor's degrees and RN credentials.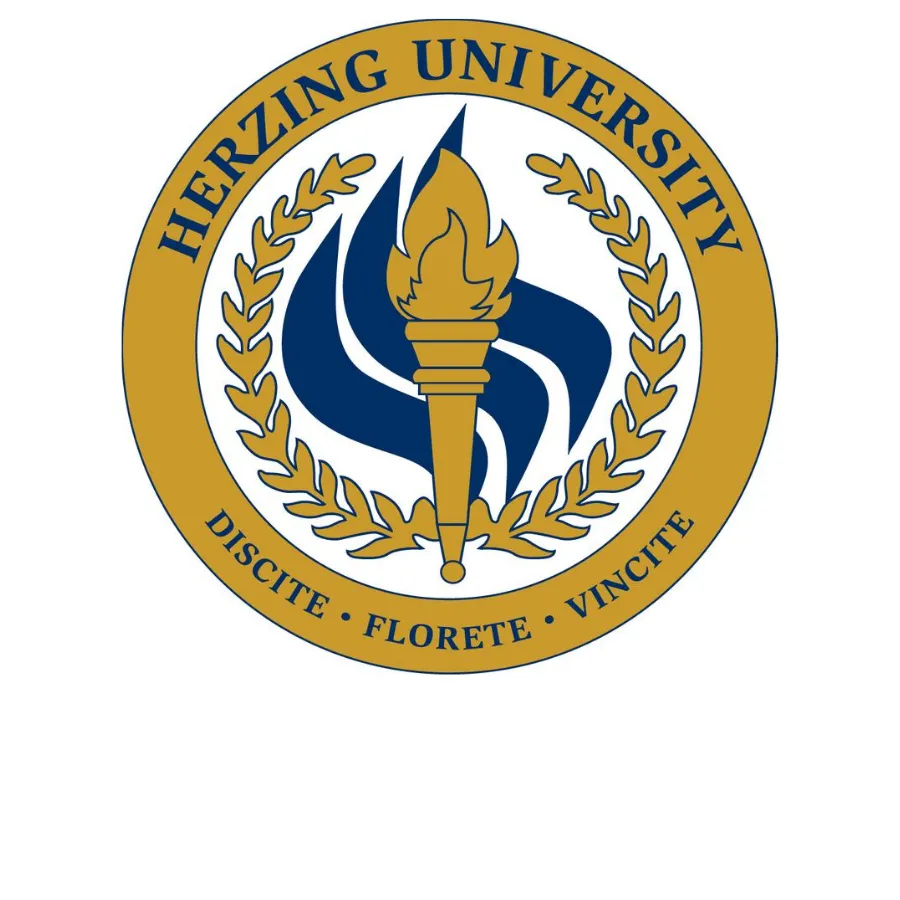 When Debbie first returned to school, she knew bad grades or slacking off was not an option. She was determined to set a good example for her children. So it's no surprise Debbie and her son bonded over their studies.
In his first years at Auburn, before Debbie was also in school, Dee wasn't always motivated to attend class. After his academics affected his playing time, he realized he needed to work harder, and no one was better at encouraging him than his mother. When she was a student herself, Debbie was able to relate to her son's busy schedule.
"I was the motivator," Debbie said. "But we kept each other striving for perfection."
Of course, the rest of the Ford family receives Debbie's motivation as well. Dee's sister, Jasmine Ford, attended Herzing University, preparing for a career in healthcare like her mother.
Never Missing a Game
Flexible education did more than allow Debbie to continue working, it also allowed her to watch her son play college football. While Dee was playing at Auburn, Debbie attended every single game he played in, whether it was home or away.
For traditional students, traveling, working and making time for family would seemingly leave little time for studying. Debbie, on the other hand, was driven to succeed in school despite her hectic schedule. She studied while she traveled and worked with the faculty at Herzing University's Birmingham campus to set up a class schedule that met her needs. She dedicated herself to mastering the coursework and achieving her professional goals.
"I've always believed if you give it the effort, you'll succeed, but it also helps when people are rooting for you," she said. "Everyone at Herzing was on my team. My advisor, my professors and even the dean of nursing. They expected me to put in the work and made sure I had the resources to reach my goals."
In the end, her hard work paid off. After completing her classes, Debbie graduated at the same time as Dee. The only downside? She missed her pinning ceremony to watch her son get selected in the NFL Draft.
Debbie's success as a student comes from her tireless work ethic and motivation. For adult learners, flexible and accessible education is key to re-enrollment, but reaching the finish line requires dedication. Debbie was able to prioritize her education and earn her RN while also keeping pace with the other important aspects of her life. Herzing University, which offers part-time programs for LPN to RN and RN to BSN, utilizes hybrid coursework on campus and online to provide nontraditional students with the flexibility to make returning to school practical, without having to put career goals on hold.
For many adult learners, it's necessary that re-enrollment is a seamless process. This is why Herzing University also works with students to transfer credit from previous academic and professional experience. Therefore, nursing students can re-enroll and earn credentials efficiently and continue working as integral members of the healthcare workforce.