Career options with the terminal degree in nursing
There are many types of nursing degrees required for different jobs in nursing, such as a diploma to become a practical nurse, or an associate/bachelor's degree (ASN, BSN) to become a registered nurse.
You can unlock your potential across the board by earning a Doctor of Nursing Practice (DNP). Rather than help you get a job in a specific emphasis, a DNP can prepare you for personal achievement in all nursing disciplines.
Education is essential to continue climbing the ladder. Earning a DNP can help any nursing student reach the next level in their career.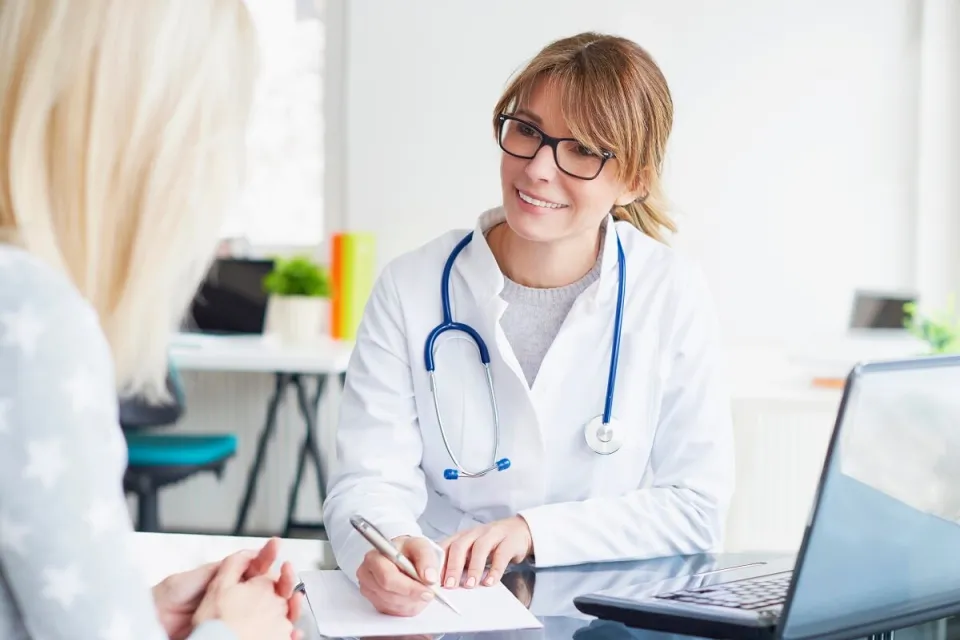 Relevant jobs at the DNP level
| Clinical careers | Leadership careers |
| --- | --- |
| Nurse practitioners | Nurse administrators |
| Nurse anesthetists | Nurse educators/faculty |
| Nurse midwives | Public health nurses |
| Clinical nurse specialists | Nursing home administrators |
| Clinical nurse researcher | Nurse managers |
Expand your credentials across specialties
The terminal degree in nursing can help you better prepare for career success across a variety of potential specialties in advanced practice nursing.
Rather than provide specific training towards a particular specialty, a DNP can provide an educational foundation applicable to any career path you might choose.
However, this isn't always the case—some DNP programs do emphasize in a specialty or concentration, such as Family Nurse Practitioner (FNP), Nurse Midwifery, or Nursing Executive/Leadership. Educational requirements will vary to apply for these kinds of programs.
Our post master's DNP program is designed for MSN holders who already practice in a specialized field and seek to accelerate their personal growth to the height of the nursing profession.
Improve your qualifications as a nurse educator
Earning a DNP can provide a unique advantage for nurse educators. By earning a DNP, nurse educators can become qualified to teach DNP-level classes.
According to the AACN's most recent Annual Survey, application and enrollment in DNP programs increased again in 2022. Since 2004, the AACN has recommended moving the current level of preparation needed for advanced nursing practice from the master's to doctorate level.
The legitimacy and popularity of DNP programs continues to rise, and combined with a continuing shortage of nurse educators may create a high-demand environment for DNP-prepared educators.
You can position yourself best to compete for high-demand nursing faculty positions in both academic and clinical environments by earning a DNP.
Invest in yourself and make your mark
Perhaps the best thing you can do with a DNP is to pursue your personal career advancement as a change agent in the field of nursing. You can help the nursing profession earn greater influence in the medical world and stake your claim as a leader in the field.
While earning a DNP can potentially help you qualify for a wider variety of higher paying job openings,1 the DNP curriculum doesn't necessarily only apply to any distinct specialty or nursing job. Your DNP education prepares you for career success at the highest levels across specialties.
Take the next step to reach your highest career goals in nursing. We exist to help you make it possible.
1. According to the 2020 National Nursing Workforce Survey, registered nurses whose highest education was a DNP reported a median salary of about $100,000, 11% higher than the $90,000 median for those who had earned as much as a master's degree.
---
* Bureau of Labor Statistics (BLS), U.S. Department of Labor, Occupational Outlook Handbook 2021. BLS estimates do not represent entry-level wages and/or salaries. Multiple factors, including prior experience, age, geography market in which you want to work and degree field, will affect career outcomes and earnings. Herzing neither represents that its graduates will earn the average salaries calculated by BLS for a particular job nor guarantees that graduation from its program will result in a job, promotion, salary increase or other career growth.
Classes Start January 8th
Learn More Today