Banner Image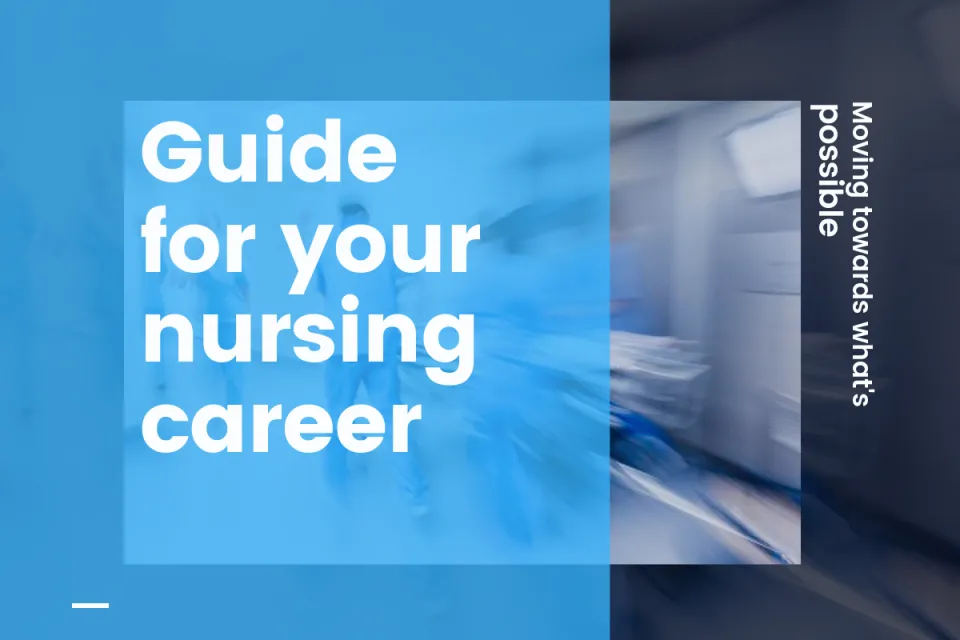 Nurses account for the majority of the healthcare workforce and play a critical role in ensuring the delivery of quality care, from a nurse assisting in the ER all the way up to a senior nurse administrator on a hospital's executive team.
Not sure where to start your nursing career, or wondering what your next step should be? Check out our guide to different levels of nursing degrees and learn more about what you can do with each.
1. Diploma in Practical Nursing (PN)
Earning your diploma in practical nursing is the fastest way to jumpstart your nursing career as a licensed practical nurse (LPN). LPNs provide basic nursing care and work closely with registered nurses (RNs) and physicians in a wide variety of healthcare settings, including hospitals, doctor's offices, nursing homes, hospice and urgent care clinics.
Demand for LPNs is expected to grow by 12 percent through 2026, adding more than 88,000 new jobs, according to 2018 data from the Bureau of Labor Statistics. The median annual wage for LPNs was $46,240 in May 2018, with the top ten percent earning more than $62,160. Find the average licensed practical nurse (LPN) salary in your state.
Many nurses start out by becoming an LPN before choosing to advance their education and nursing career through an associate, bachelor's or master's degree program.
Compare LPN vs. RN and discover the main differences so you can better determine if you'd like to start out as an LPN or start working towards becoming an RN right away.
2. Associate in Nursing (ASN)
You can become a registered nurse (RN) in just two years with your associate degree in nursing (ASN). RNs are the first line of care in many healthcare settings, and they are in increasingly high demand as healthcare organizations strive to accommodate a growing patient population.
The Bureau of Labor Statistics forecasts 15-percent employment growth for registered nurses through 2026, or as many as 438,100 new jobs. In 2018, the median annual wage for registered nurses was $71,730, with the highest-paid 10 percent earning more than $106,530. Registered nurses also have the opportunity to specialize in a particular area of nursing, such as pediatrics, neonatal (NICU), oncology, surgical/perioperative or acute care.
Herzing offers a couple options for students looking earn their associate degree in nursing:
3. Bachelor's in Nursing (BSN)
A bachelor's degree is becoming the new educational standard for registered nurses, as hospitals and other healthcare organizations respond to the Institute of Medicine's call to increase their bachelors-prepared RN staff to 80 percent by 2020.
The average salary for an RN with a BSN will typically trend higher than salaries for RNs without a bachelor's degree. Earning a BSN vs. an ADN/ASN also opens the door to advanced educational opportunities and career growth down the road.
Interested in earning your BSN? Herzing offers many pathways (availability varies by campus):
Our goal is to help you reach the next level in your nursing career—and get there fast!
Is your goal to become a registered nurse (BSN)?
Earning an associate degree or bachelor's degree in nursing is the biggest step towards becoming an RN. There are a few more steps to take after graduation, including passing the NCLEX-RN and meeting the board of nursing requirements in your state. Learn how to become an RN and become a difference maker in healthcare.
After earning your BSN and becoming a registered nurse, you can reach the next level in nursing by earning your master's degree.
4. Master's in Nursing (MSN)
Some nursing specialties or management roles require additional training and education. Earning your Master of Science in Nursing (MSN) allows you to advance your nursing career and expand your scope of practice. Here are three common MSN specialties:
Nurse Practitioner (NP)
A nurse practitioner is an advanced practice registered nurse who is educated at the master's level or higher, and represents a step up in responsibilities and autonomy compared to registered nurses. NPs provide an advanced level of care that includes health promotion, health prevention, wellness and disease management, as well as diagnosis and treating acute, chronic, and episodic illnesses
While NPs generally specialize in treating a specific population group, Family Nurse Practitioners (FNPs) see patients of all ages. An MSN-FNP is a flexible track that prepares you to provide a higher level of care to a diverse patient population in a variety of healthcare settings. We offer an MSN online FNP program built for RNs looking to become a family nurse practitioner. Go full-time and you can complete the program in under 2 years.
Demand for nurse practitioners is expected to increase by 52 percent through 2029, much faster than average for all occupations. The median salary for nurse practitioners was $107,030 in 2018, according to the Bureau of Labor Statistics. Find the average family nurse practitioner salary in your state.
You cannot practice as a nurse practitioner without a degree - you will need to earn an MSN to become a nurse practitioner of any kind. There are more nurse practitioner specialties you can pursue; learn more about all of Herzing's nurse practitioner degree pathways.
Nurse Educator (NE)
Nurse educators are essential for ensuring that the RN workforce can meet the healthcare needs of current and future generations. As registered nurses return to school and new students seek entry to ASN or BSN programs, colleges and universities are under increased pressure to find qualified faculty to educate and train future nurses.
Nurse educators also serve an important role within the hospital system. Their depth of knowledge and experience in the field means that they understand how to convey critical and lifesaving information to other nurses and can help improve processes to mitigate risks to the patient, nurse and hospital.
An MSN-NE degree can prepare you for educator roles in both academic and clinical settings. According to the Bureau of Labor Statistics, the median annual wage for nurse educators was $71,260 in 2018, with the top 10 percent earning $124,090.
If you have a knack for teaching, read our guide covering how to become a nurse educator and what you need to do to embark on this rewarding career path.
Nurse Leadership and Administration
Healthcare organizations need experienced nursing leaders to help them navigate changes in technology and the healthcare landscape. An MSN in Nurse Leadership can help you advance to a variety of management roles, from overseeing a nursing unit to leading the entire nursing department. Possible job titles in nursing administration include Chief Nursing Officer, Director of Nursing, or Healthcare Manager. Learn more about how to become a nursing administrator and what it takes to reach the upper levels of the nursing profession.
Employment for health services managers and executives is expected to grow by 20 percent from 2016 to 2026, according to the Bureau of Labor Statistics. BLS data also shows that medical and health services managers earn a median annual wage of $99,730. Discover the average salary for nurse administrators and clinical healthcare managers across the U.S.
5. Post-master's nursing certificates (PMC)
Master's level certificates allow working nurses to build on their graduate education with more specialized knowledge and experience. For example, a Post-Master's Family Nurse Practitioner Certificate prepares APRNs to become board-certified family nurse practitioners. A Post-Master's Nursing Educator Certificate allows individuals with an MSN to become certified for educator roles.
Choosing your path: where do I start?
There are many different types of nurses and many nursing specialties to choose from. Every specialty has its own set of unique educational and clinical requirements. Take our personality quiz to discover what nursing specialty is right for you.
Whether you're just beginning your nursing career or looking to advance, Herzing University offers a variety of degree pathways to help you achieve your goals. Learn more about our nursing programs and get started on your journey today!
---
* Bureau of Labor Statistics (BLS), U.S. Department of Labor, Occupational Outlook Handbook 2020. BLS estimates do not represent entry-level wages and/or salaries. Multiple factors, including prior experience, age, geography market in which you want to work and degree field, will affect career outcomes and earnings. Herzing neither represents that its graduates will earn the average salaries calculated by BLS for a particular job nor guarantees that graduation from its program will result in a job, promotion, salary increase or other career growth.
Classes Start November 29th
Learn More Today
Related Articles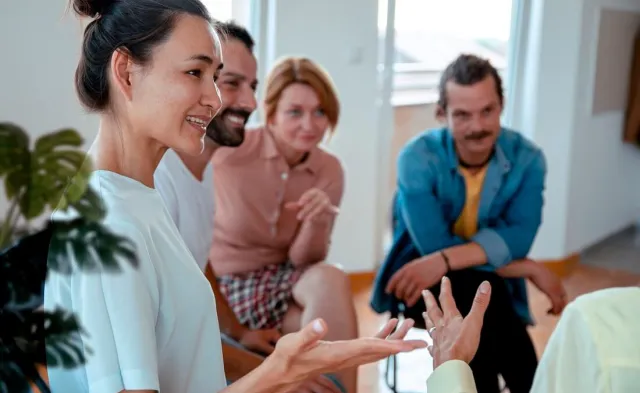 How to Become a Community Health Worker
Herzing Staff
Nov 18, 2021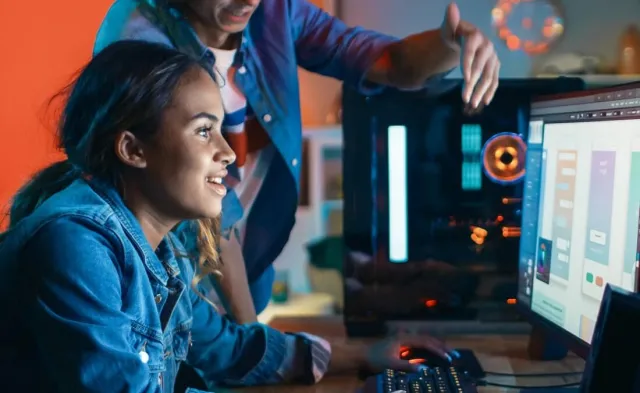 How to Go from Help Desk/Tech Support to Software Developer
Herzing Staff
Nov 16, 2021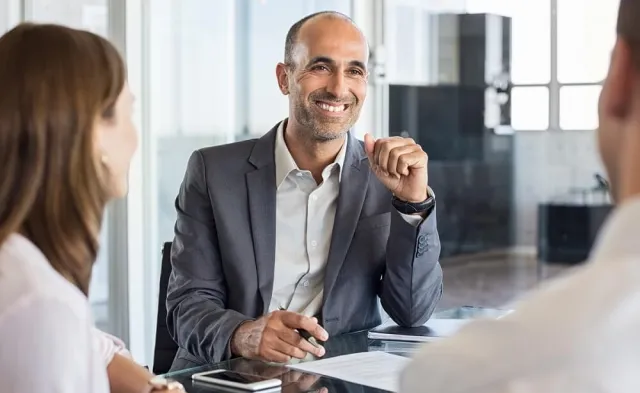 How Much Does an Accountant Make?
Herzing Staff
Oct 22, 2021
Program Availability
Online & on-campus options
Herzing University nursing programs are available online and at 9 ground campus locations, each offering extensive student resources and support as you pursue your nursing degree. Program availability varies by campus location.