Banner Image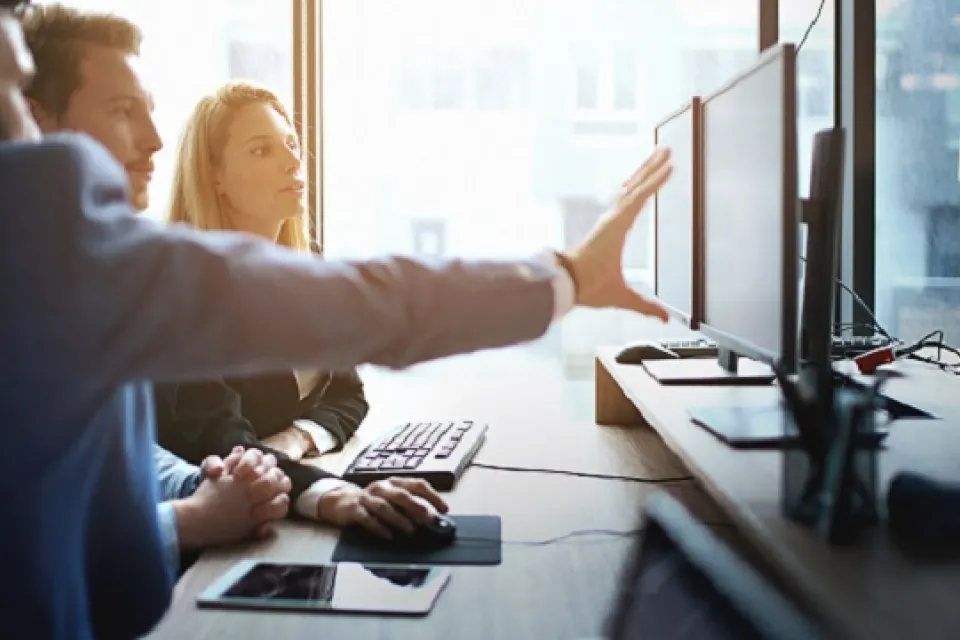 Technology management positions are taking many IT professionals beyond the server room and into the conference room.
Computer and information systems managers, or IT managers, help organizations navigate the evolving technological landscape by identifying their short-term and long-term technology needs. IT managers provide oversight and direction on technology upgrades and consult with top executives on how to use technology to improve business operations.
Managing technology has become a high-growth field with great career options. In fact, U.S. News and World Report ranked IT managers as the third-best technology job in 2023, and the 8th best job overall.
Whether you have experience in the tech field or are just beginning to pursue your technology degree, the field of technology management could be the right career move for you.
What do IT managers do?
Technology managers have the technological know-how to execute many of the jobs that they supervise, but instead focus on bringing technology solutions to the table, and ensuring that those initiatives are handled efficiently.
IT managers might be involved in:
Planning upgrades of existing software or hardware
Negotiating with vendors for the service of current products or the purchase of new ones
Coordinating the installation and/or upgrade of an organization's computer system
Protecting the office network from hackers and malware
Why should I consider a career in IT management?
All businesses — regardless of size or industry — need IT managers, resulting in steady job growth and job security. IT managers are in especially high demand for financial and insurance companies, manufacturing firms, government organizations and other companies that handle vast amounts of customer and employee data.
It's a good time to begin a career in technology management. The U.S. Department of Labor estimates that employment for IT managers will increase by as much as 15 percent by 2024, much faster than average for all occupations. Driving this growth is an increased focus on integrating digital technology throughout all business operations, upgrading information systems and increasing cybersecurity protection.
Employment opportunities for IT managers in the healthcare field are also expected to increase, as hospitals and health insurance companies continue to adopt new information systems to manage patient data and electronic health records.
How much can I make as an IT manager?
According to the Bureau of Labor Statistics (BLS), IT managers* earn an average annual salary of $173,670 per year ($83.49 per hour).
Average salaries in technology management can vary widely based on where you're employed and the expectations for the specific position. Find the average IT management salary in your state.
*The BLS uses the terminology "Computer and Information Systems Managers."
How do I become an IT manager?
IT managers usually possess a strong technology background, a solid understanding of business practices and a bachelor's degree in IT management or computer science.
Entry-level positions might include junior positions in database development, website development, analysis or programming. Those with a bachelor's degree or master's degree in technology could advance to supervisory roles in customer support departments and project management positions. Learn more about how to become an IT manager (or computer and information systems manager) and find out what you need to do to earn a managerial position in IT.
If you enjoy solving problems, working with the latest technology, directing projects and motivating people, then a career in technology management could be the right fit for you.
---
* Bureau of Labor Statistics (BLS), U.S. Department of Labor, Occupational Outlook Handbook 2021. BLS estimates do not represent entry-level wages and/or salaries. Multiple factors, including prior experience, age, geography market in which you want to work and degree field, will affect career outcomes and earnings. Herzing neither represents that its graduates will earn the average salaries calculated by BLS for a particular job nor guarantees that graduation from its program will result in a job, promotion, salary increase or other career growth.
Classes Start October 30th
Learn More Today