Banner Image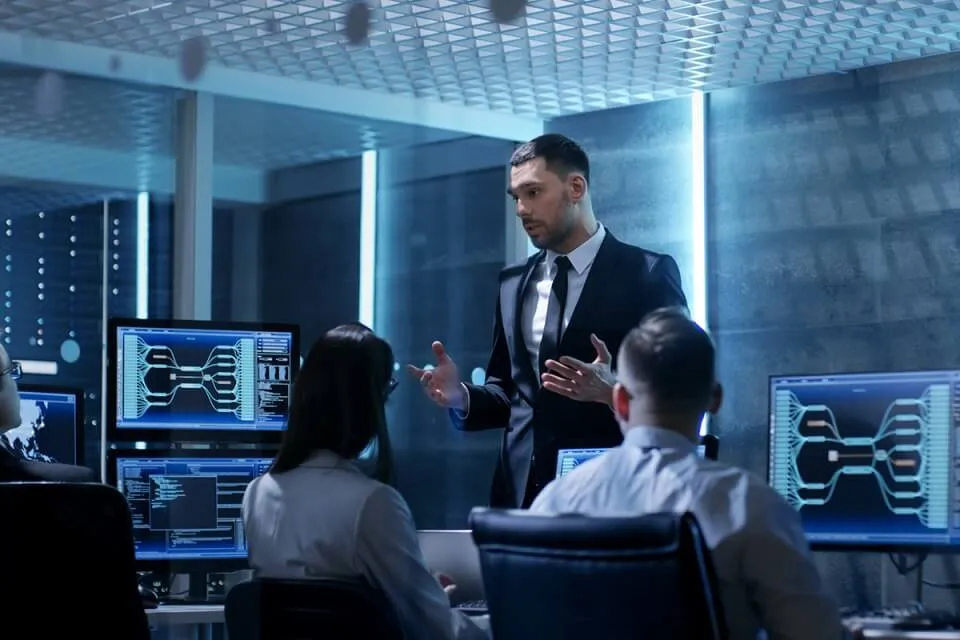 As companies have become more reliant on technology for everything from financial analytics to sales lead development, the role of computer and information systems managers have increased as well.
IT managers play a vital role in the future of every organization because they not only lead the teams that manage the expansion of their information systems and oversee cybersecurity initiatives, they also provide the strategic direction for long-term IT needs.
Becoming a computer and information systems managers requires a background in technology as well as a passion for solving problems, strong project management skills and the ability to lead and motivate others.
Here are five steps for securing a job as a computer and information systems manager:
1. Enroll in a technology bachelor's degree program
A bachelor's degree in computer science or information technology is a requirement for most computer and information systems (CIS) managerial positions. Computer programming, software development, and computer network security are all important skills and knowledge areas for computer and information systems managers. There are many types of jobs you can get with an IT degree in which you can build practical experience in the field and prepare you best for managerial positions in the future.
While you may choose to begin your IT career in a more focused discipline, you can also begin preparing for managerial roles now. Enrolling in an IT management bachelor's degree program can help you build the foundational skills and knowledge to qualify for entry-level jobs right from the start.
2. Find an internship in the field
Competition for IT jobs is tough, which is why an internship – which gives you real-world experience with CIS managers – is so important. You'll have hands-on insight regarding network administration, software engineering and more before you even begin your official job search.
3. Gain work experience
Like every profession, securing a managerial position requires some experience. For example, many individuals start out in an IT support tech or IT help desk role, learning the ins and outs of the organization as they pursue a higher-tier position.
From their experience, they are able to achieve a well-rounded perspective of an organization's IT needs, and build up their arsenal of strong technical skills in order to become a top-notch information technology manager one day.
4. Continue your education
Many employers require a master's degree in computer and information systems management. Consider an MBA program that focuses on technical, strategic, and managerial concepts. An MBA in Technology Management is a good option for those who want to advance their IT career. Additionally, look into post-master's certificate options that explore project management and technology management.
5. Get the job
With the right experience and education, you can become a skilled computer and information systems manager, helping organizations prepare for and respond to the IT needs of the future. Often, computer and information systems managers that start out in mid-level management positions can eventually advance to executive or C-suite roles, such as IT director or CTO.
What do computer and information systems managers do?
A computer and information systems manager, or IT manager, leads an organization's IT department, overseeing all computer-related activities and working with important leaders within the company to assess and constantly improve upon current IT practices. They often provide oversight and direction on technology upgrades and consult with top executives on how to use technology to improve business operations.
The number of information and computer-related managerial positions is increasing every year. In fact, the U.S. Bureau of Labor Statistics predicts that employment for information systems managers will increase by 11 percent from 2020 through 2030.*
How much can I make?
Pursuing a position in IT management can be a lucrative career choice. According to the Bureau of Labor Statistics (BLS), IT managers earn an average annual salary of $162,930 per year ($78.33 per hour).*
Recent graduates just entering the field in an entry level position will need to work their way towards earning a salary in this range. How much you can make depends largely on where in the US you are employed and the responsibilities of the specific management position. Find the average salary for an IT manager by state.
If you find that a career in IT management isn't the right fit for you, there are a variety of similar professions that you can explore. Consider opportunities in computer programming, cybersecurity or computer networking – all of which are valuable, high-growth careers that are becoming increasingly important in today's technologically advanced world.
---
* Bureau of Labor Statistics (BLS), U.S. Department of Labor, Occupational Outlook Handbook 2021. BLS estimates do not represent entry-level wages and/or salaries. Multiple factors, including prior experience, age, geography market in which you want to work and degree field, will affect career outcomes and earnings. Herzing neither represents that its graduates will earn the average salaries calculated by BLS for a particular job nor guarantees that graduation from its program will result in a job, promotion, salary increase or other career growth.
Classes Start March 6th
Learn More Today