Banner Image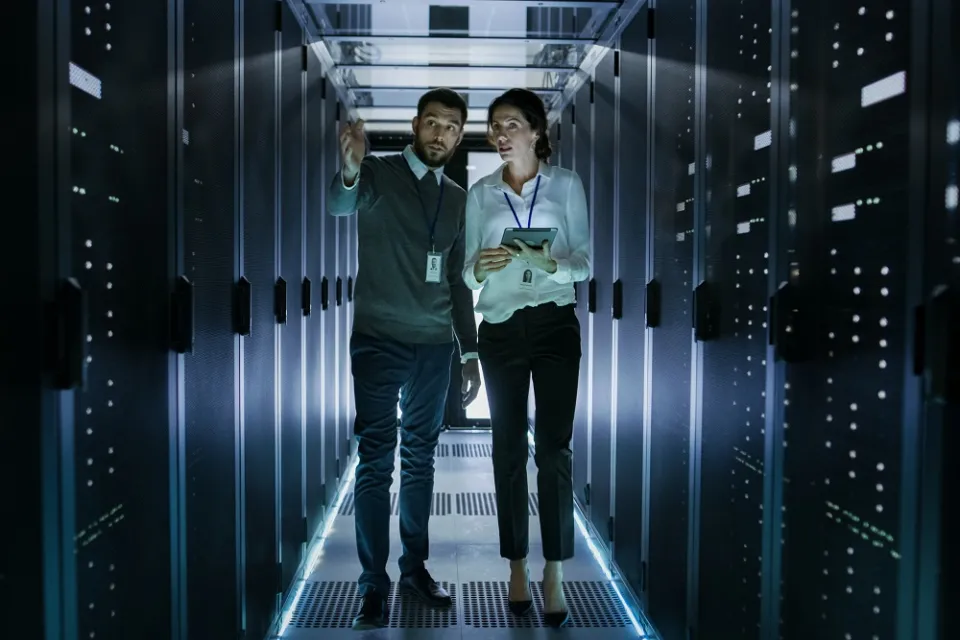 Computer and IT-related jobs are growing and continue to offer strong salary prospects to candidates with the right training. According to the most recent Occupational Outlook Handbook from the U.S. Bureau of Labor Statistics, computer and information systems managers ranked among the top 20 highest-paying job categories.
If you're interested in advancing your IT career to management level, or if you're a manager who wants to train for IT-focused roles, read more about what you can expect to earn as an IT manager.
Average salary for computer and information systems managers
According to the Bureau of Labor Statistics, computer and information systems managers (also called IT managers*) earn an average salary of $162,930 per year ($78.33 per hour).
*Sometimes may also be referred to as "Information Systems Manager." The job title can vary subtly depending on the job description of each unique position.
Technology management job outlook
From 2020-2030, the BLS expects job growth for the overall economy to rise by 8%. For IT management jobs, the growth rate is expected to climb 10%. Overall, the BLS predicts a need for 52,700 more IT manager jobs over the next decade.
Factors influencing this growth may include:
A need for IT managers who can guide movement to digital and digitally enhanced operations by organizations of all sizes and in all industries;
Increased need for technology management leadership in cybersecurity, especially for government, finance, healthcare and insurance related companies; and
A rise in IT services outsourcing due to cloud computing, meaning more opportunities for technology manager jobs at IT consultancies and related businesses.
Average IT management salary by state
IT management salary will vary depending upon which state you live in and which industry you work for as well as your experience and qualifications.
You can look up your state on the table below to see the 2019 average annual IT management salary there:
State
Per hour
Per year
Alabama
$62.22
$129,410
Alaska
$57.07
$118,710
Arizona
$69.27
$144,080
Arkansas
$55.18
$114,770
California
$95.30
$198,210
Colorado
$83.68
$174,060
Connecticut
$71.61
$148,940
Delaware
$82.27
$171,130
District of Columbia
$82.79
$172,210
Florida
$70.48
$146,600
Georgia
$71.52
$148,760
Hawaii
$61.30
$127,510
Idaho
$52.78
$109,780
Illinois
$73.99
$153,900
Indiana
$59.82
$124,430
Iowa
$60.93
$126,740
Kansas
$61.82
$128,590
Kentucky
$58.83
$122,360
Louisiana
$55.17
$114,760
Maine
$63.96
$133,040
Maryland
$76.27
$158,630
Massachusetts
$79.67
$165,710
Michigan
$64.79
$134,750
Minnesota
$73.11
$152,080
Mississippi
$51.52
$107,170
Missouri
$65.73
$136,720
Montana
$51.47
$107,050
Nebraska
$59.58
$123,920
Nevada
$60.76
$126,380
New Hampshire
$71.77
$149,290
New Jersey
$91.88
$191,120
New Mexico
$58.22
$121,090
New York
$92.87
$193,180
North Carolina
$70.52
$146,690
North Dakota
$58.02
$120,670
Ohio
$66.92
$139,200
Oklahoma
$58.95
$122,610
Oregon
$65.42
$136,060
Pennsylvania
$69.93
$145,460
Rhode Island
$75.47
$156,980
South Carolina
$60.77
$126,390
South Dakota
$69.77
$145,120
Tennessee
$58.71
$122,120
Texas
$75.97
$158,010
Utah
$65.59
$136,430
Vermont
$54.51
$113,380
Virginia
$84.78
$176,350
Washington
$83.60
$173,880
West Virginia
$62.07
$129,110
Wisconsin
$64.76
$134,690
Wyoming
$50.19
$104,400
What do IT managers do?
IT managers combine project management, operational management, and technical IT skills to ensure that:
Technology assets function as expected;
Systems and data remain secure from leaks, hacks, and loss;
IT technicians and other junior staff have direction; and
New IT & networking solutions are designed, implemented and maintained.
As an IT manager, you will need to combine "people" skills with technology skills. You may prefer an operational role—keeping things running on a daily basis—or a more strategic role in which you analyze how technology can enhance the mission of a business or organization or analyze organizational data to glean new insights about a company's processes, people, and potential products.
Potential job titles in IT management include:
Computing Services Director
Data Processing Manager
Information Systems Director
Information Systems Manager
Information Systems Supervisor
Information Technology Director
Information Technology Manager
Management Information Systems Director
Technical Services Manager
All Information Technology (IT) management jobs have one thing in common: the need to stay current with the latest solutions, methods, and best practices for running information technology operations that are secure and efficient as well as innovative. Learn more about what you can do with a degree in IT management.
Become possible with Herzing University
Ready to learn more about how to become a computer or IT manager? Herzing University has multiple options to help you make it possible. Learn more about how to become an IT manager or contact us today to learn about our online IT management bachelor's degree program!
---
* Bureau of Labor Statistics (BLS), U.S. Department of Labor, Occupational Outlook Handbook 2021. BLS estimates do not represent entry-level wages and/or salaries. Multiple factors, including prior experience, age, geography market in which you want to work and degree field, will affect career outcomes and earnings. Herzing neither represents that its graduates will earn the average salaries calculated by BLS for a particular job nor guarantees that graduation from its program will result in a job, promotion, salary increase or other career growth.
Classes Start May 8th
Learn More Today