A History of Giving
Herzing University, founded by Henry and Suzanne Herzing with the mission to deliver career focused education and training. More than fifty-years later, as a nonprofit, Herzing University continues that mission. Over the years the Herzing family has endowed over a million dollars toward scholarships and grants to help students pursue their dreams through advanced degrees. 
Throughout Herzing University's history, supporters like you have helped contribute to make a college education accessible to thousands of degree seekers. Each year alumni, families, employees, board members and employers give a gift to help defray tuition costs, assist with supplies and even provide aid when students are in need.
You too can help further Herzing University's mission and help students discover new possibilities through education. Whether you make a one-time or reoccurring donation, your tax-deductible contribution can truly make a difference.
---
Why Give
You want to change lives. Helping others pursue a career focused education will do more to help others than you might know. Through Herzing University you could help a first time college student achieve something that generations of that family never thought possible. You could aid a single parent go from working three jobs to starting a career and having the time necessary to help their children with homework. You could support a military veteran make the transition to civilian life and begin anew. Your gift will help make college possible.
---
How to Give
As a nonprofit, Herzing University gifts may provide you with a tax-deduction and compliment your personal financial plan. You can choose to make a one-time, reoccurring or permanent gift. If you're considering estate planning or wish to setup an endowment in honor or memory of someone, you're generosity will help Herzing University provide pathways for thousands of future students making a college education possible.
To review the Herzing University Donation Gift Acceptance Policy
You can make a donation by phone, check or simply choose the type of contribution and donation amount from one of the secure forms below:
Interested in Endowments?
Endowment funds are the lifeblood of any institute of higher learning. An endowment is an amount of money (fund) that is given to the University with a stipulation that the funds are invested to earn annual interest rather than spent immediately. To learn more and to start a tax-deductible endowment through Herzing University please email give@herzing.edu or call (262) 735-6189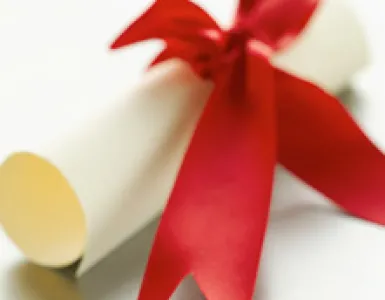 Earning a degree changes lives. You can help make college possible.
Call or email today to help make a difference.
Your donation may be tax-deductible.