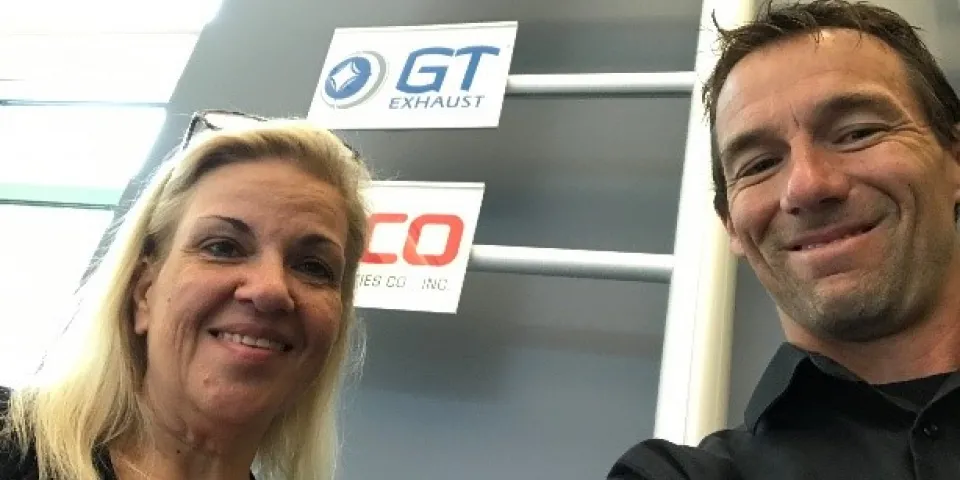 Thanks to a tip from a Herzing alumna, recent graduate Barbara Larson started work in July as a human resources coordinator at Nelson Global Products in Stoughton, Wis.
Brittney Rabaey, a 2016 business management graduate, had been working at Nelson Global Products for nearly a year when she learned that she would be relocating to Colorado. Thinking of her Herzing classmates, Rabaey emailed Herzing's career development department to let them know that her HR position would soon be available. The entry-level opportunity would be ideal for a current Herzing student or recent graduate in search of employment.
Career Development Specialist Marion Duren reached out to current business students and recent Herzing graduates with information about the opening, but she knew just the person for the job. Barbara Larson, a soon-to-be graduate of Herzing's bachelor's in business management program, had been searching for an HR opportunity. The timing couldn't have been better.
Larson immediately applied for the position, and was soon contacted by a Nelson recruiter for an initial interview — and then a second. It didn't take long for the company to offer Larson the job, which she eagerly accepted.
Today, Barbara is a few weeks in on the job, and already like feeling a part of the team. She recently gave Herzing Madison Campus President Bill Vinson a tour of the facility where Nelson Global Products designs, manufactures and markets a broad range of high-performance OEM and aftermarket products for vehicles as well as the power sports and outdoor equipment markets.
"You can see the sense of pride that Barbara has in her education and where it is taking her," remarked Vinson. "I have no doubt that she will be successful."
"I'm very excited to have begun my career as an HR professional." Larson said. "I'm grateful to both Marion and Brittney for informing me of the opening, and to Herzing for helping me to prepare for this opportunity."