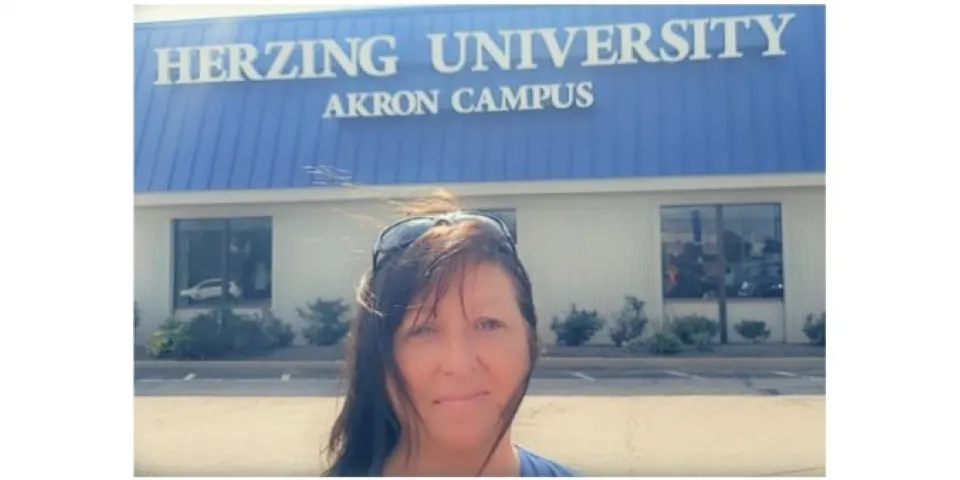 Herzing University-Akron is pleased to announce that nursing student Heather Iona is the recipient of the $10,000 Flo K. Gault Scholarship from the Wayne County Community Foundation in Akron, Ohio. Iona is currently enrolled in the ASN program at Herzing and is on track to graduate April 2020.
"I honestly couldn't believe it," says Iona. "This scholarship took so much stress away. It feels good knowing that I have even more people in my corner cheering me on through this journey."
Heather aspires to be a trauma or ICU nurse, and eventually a life flight nurse. She plans to continue her nursing education at Herzing in the BSN program, and hopes to earn her MSN later in her career.
"Herzing is truly like a family. I know that my professors, everyone in admissions and countless others here are committed to helping me succeed. They have made a truly positive impact on my education."
Congratulations, Heather!