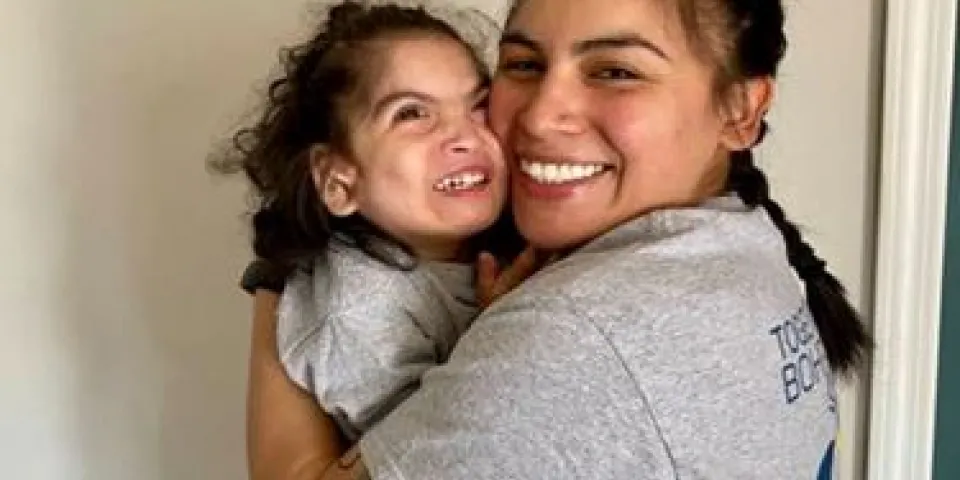 Herzing-Kenosha BSN student Lauren McLelland, along with her spouse Chantal, are participating in the Great Cycle Challenge in support of Children's Cancer Research Fund (CCRF). Lauren plans to ride 100 miles and raise $500 for the organization throughout September.
Lauren explained that she and Chantal began cycling earlier this year as a way to exercise while local gyms were closed because of the coronavirus pandemic. They later came across the Great Cycle Challenge and decided to get involved.
"This is the first time I'm participating in the Great Cycle Challenge," Lauren said. "I am riding for Lena, the daughter of a family friend, who was diagnosed with Bohring-Opitz syndrome at age 1 and later diagnosed with Stage III Hepatoblastoma. She underwent chemotherapy, and in December 2018 she had a partial liver resection. Lena finished chemo and began remission in March 2019. She's currently still in remission and rocking the cancer-free life!"
To participate in Great Cycle Challenge USA, visit GreatCycleChallenge.com.
You can also learn more about Lauren's pledge in this recent story by the Kenosha News.