Banner Image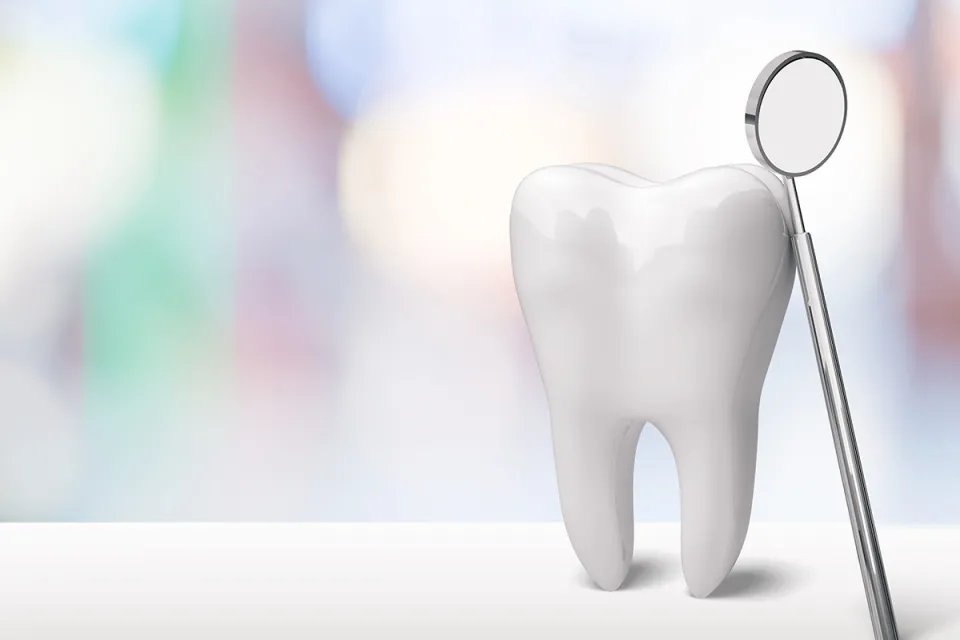 Dental assistants work closely with dental hygienists and dentists to treat patients. In addition to helping dentists during examinations and procedures, dental assistants also take X-rays, perform office management tasks and educate patients on proper oral care and hygiene.
The role of a dental assistant might sound similar to that of dental hygienist, but there are important differences. Dental assistants help prepare patients for exams, while hygienists are primarily responsible for cleaning patients' teeth and evaluating their oral health.
There are plenty of advantages to becoming a dental assistant, including flexible schedules, variety in your day-to-day routine and strong employment prospects. The Bureau of Labor Statistics projects 11% employment growth for dental assistants through 2028, and an average salary of over $42,000 per year.
Here are some of the skills you need to be successful as a dental assistant:
1. Administrative skills
Dental assistants spend part of their time completing office tasks, such as answering phones, scheduling appointments and maintaining patient records. Strong time management skills and attention to detail are necessary, as is a basic understanding of medical records systems and technology.
2. Communication skills
Dental assistants are often one of the first people to interact with patients during an appointment. They might be in charge of asking about a patient's medical history, explaining a procedure and teaching patients about proper oral care. Having good communication skills can help dental assistants build a rapport with their patients, gauge patients' pain levels, and learn important information about their medical history that might affect the procedure or treatment plan. Communication and teamwork are also necessary for working alongside dentists, dental hygienists and other members of the dental team.
3. Critical thinking
Being able to think critically is an important skill as a dental assistant. As a helping hand to dentists, you need to be able to anticipate their needs and have all the necessary tools and instruments ready to go at a moment's notice. Don't be afraid to be proactive if you know there is something else you can do that will help the dentist during a procedure. Being flexible and adaptable are important skills to develop.
4. Ability to follow instructions
Dental assistants need to be attentive and quickly follow through on instructions. It can be easy to get distracted when there are multiple things that need your attention, but making sure you stay focused and alert when the dentist needs you is crucial.
5. Good judgment
Dental assistants also need to have strong decision-making skills. While you don't have complete control over the direction of a procedure, your input is still valid and if you feel something needs to change for the benefit of a patient, be sure to speak up! Having basic knowledge of dental medicine will allow you to make more informed decisions and react quickly and appropriately in any given situation.
6. Strong customer service skills
Interacting with patients is a huge part of a dental assistant's primary responsibilities. Greeting patients with a smile and providing assistance wherever needed makes a great impression and keeps them coming back to your office. Being friendly and welcoming can also provide comfort to patients who are first-timers or nervous about being at the dentist.
7. Strong organizational skills
Keeping track of patient appointments and patient information takes a great deal of organization. This information is confidential, so dental assistants must take great care to keep an organized workspace and ensure all patient records are filed appropriately.
8. Basic knowledge of dental medicine
Some states require dental assistants to graduate from a dental assisting program. Typically, an associate degree in dental assisting can be completed in one year. Herzing University offers both a diploma and associate degree in dental assisting at its Minneapolis campus. In addition to becoming qualified for entry-level dental assisting roles, graduates of the associate degree program are prepared for bachelor's-level programs in healthcare administration or dental hygiene.
Additionally, through Herzing's unique dental pathway, students have the option to earn their dental assisting qualification in as little as 24 months, and then continue earning a Bachelor of Science in Dental Hygiene while they gain work experience. This way you can more quickly go from dental assistant to dental hygienist.
If you're interested in helping others and promoting oral health, a career as a dental assistant could be the right path for you. Learn more about Herzing's dental degree programs and find out how you can get started.
---
* Bureau of Labor Statistics (BLS), U.S. Department of Labor, Occupational Outlook Handbook 2022. BLS estimates do not represent entry-level wages and/or salaries. Multiple factors, including prior experience, age, geography market in which you want to work and degree field, will affect career outcomes and earnings. Herzing neither represents that its graduates will earn the average salaries calculated by BLS for a particular job nor guarantees that graduation from its program will result in a job, promotion, salary increase or other career growth.
Classes Start January 8th
Learn More Today