Banner Image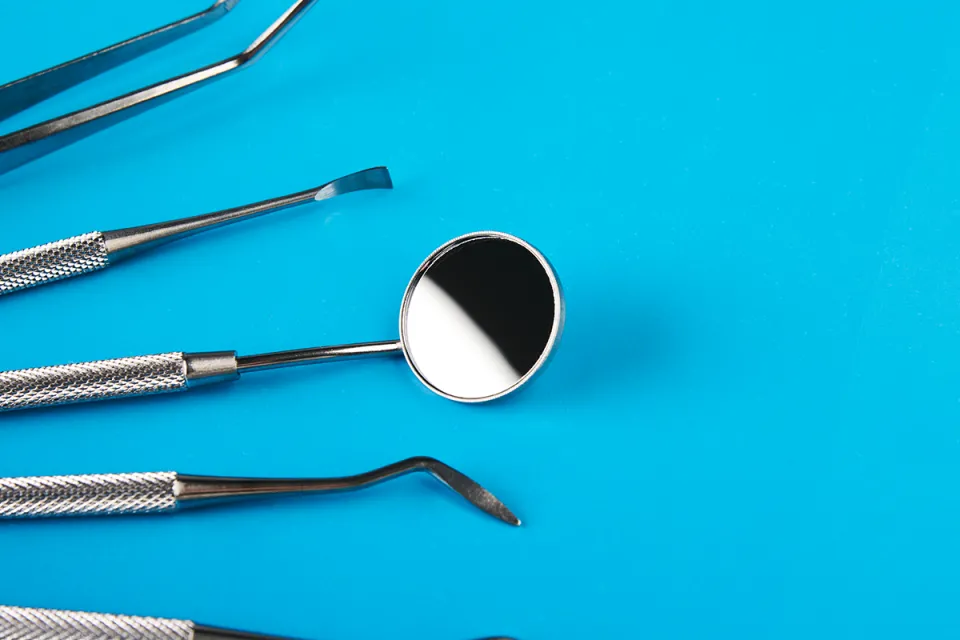 Dental assistants play an important role in every dental practice, working closely with dental hygienists and dentists to treat patients. For many, a career in dental assisting serves as a stepping stone to more highly-skilled and higher-paying jobs, such as a dental hygienist.
If you're looking for a fast-growing career in healthcare with ample opportunities for advancement, dental assisting could be the right path for you.
Take these 5 steps to become a dental assistant:
1. Build the necessary skillset
Just like any occupation, dental assistants require a certain set of skills to excel in the field. One of those important qualities is interpersonal skills. As a dental assistant, you'll be working closely not only with dentists, but also with patients who might be in pain and need help navigating the treatment process. Other necessary skills for a career as a dental assistant include good dexterity, organizational skills and meticulous attention to detail. It also helps to have an interest in oral health and helping others.
2. Select the right program for you
There are several paths available to become a dental assistant, and it's all about what works best for your lifestyle and career goals. With Herzing University-Minneapolis, you can earn dental assisting credentials and work your way toward a dental hygiene career at the same time. Through our unique Dental Pathway, you can start your dental assisting career in as few as 24 months, while you continue to study for your Bachelor of Science in Dental Hygiene. You can choose between our 16-month diploma or 20-month associate degree options.
3. Get hands-on training
Internships are a great way to preview a career as a dental assistant while earning your degree. As an intern, you can gain hands-on experience with all aspects of the job, ranging from office-related skills to clinical practices and radiography. At Herzing, your dental assisting coursework also includes a laboratory component, allowing you to practice clinical tasks, such as teeth cleaning and polishing techniques.
4. Earn state certifications and licenses
Licensing and certification requirements to become a dental assistant vary by state. In Minnesota, for example, you must:
Obtain and maintain a CPR certification
Pass the Dental Assisting National Board (DANB) Certified Dental Assistant (CDA) exam
Complete a Commission on Dental Accreditation (CODA) dental assisting program
Pass the Minnesota Dental Assistant State Licensure exam
Pass the Minnesota Jurisprudence exam
Apply to the Minnesota Board of Dentistry for licensure
5. Work toward an advanced degree
Open the door for career growth and increase your earning potential by pursuing an advanced degree. With a bachelor's degree, dental assistants can become dental hygienists. Demand for dental hygienists is also strong, with employment expected to grow 7% percent from 2022-2032. Hygienists typically earn a higher salary than dental assistants, making an average of $84,860 per year ($40.80 per hour).
At Herzing University's Minneapolis campus, students can choose from several CODA-accredited programs to help reach their career goals of becoming a dental assistant or a dental hygienist. The campus also offers a low-cost Dental Clinic, allowing dental hygiene students to receive hands-on training while providing basic dental services to patients in need.
What does a dental assistant do?
While the day-to-day responsibilities for dental assistants can vary by state and practice, they are generally responsible for the following:
Sterilize dental instruments and equipment
Prepare patients for treatments/procedures
Educate patients on proper oral hygiene and oral care following dental procedures
Assist dentists during procedures
Take and develop x-rays
Complete lab tasks (i.e. taking impressions of a patient's teeth)
Perform office management tasks (i.e. billing and payment)
The working environment for dental assistants can include a dentist's office, nursing home, school and health departments and more.
How much does a dental assistant make?
According to the Bureau of Labor Statistics (BLS), the average salary for dental assistants is $44,710 per year ($21.50 per hour).*
Minnesota has the highest annual mean wage for dental assistants in the country, due in part to the critical dental assistant shortage in the state. According to the Minnesota Department of Employment and Economic Development, state-wide employment for dental assistants is expected to grow by 8 percent through 2028, adding nearly 7,000 new jobs.
Nationally, employment for dental assistants is expected to grow 7% percent from 2022-2032 – faster than the average for all occupations.* Due to high demand and the possibility for career advancement, dental assistants ranked among the Best Health Care Support Jobs in America by U.S. News & World Report.
---
* Bureau of Labor Statistics (BLS), U.S. Department of Labor, Occupational Outlook Handbook 2021. BLS estimates do not represent entry-level wages and/or salaries. Multiple factors, including prior experience, age, geography market in which you want to work and degree field, will affect career outcomes and earnings. Herzing neither represents that its graduates will earn the average salaries calculated by BLS for a particular job nor guarantees that graduation from its program will result in a job, promotion, salary increase or other career growth.
Classes Start October 30th
Learn More Today