Banner Image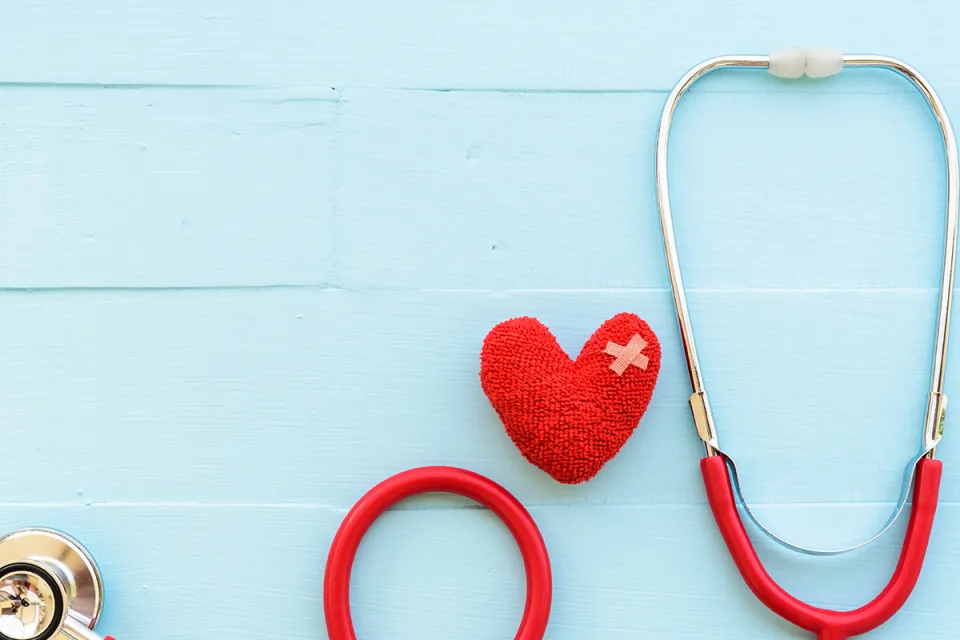 I knew I wanted to become a nurse when I excelled at my first real job as an activity coordinator in a nursing home. I was sure that healthcare was my calling, so I enrolled in the Bachelor of Science in Nursing program at Herzing University's Madison campus.
While it's important for nursing students to develop their technical skills and knowledge, I've learned that there are also many important soft skills, or non-clinical skills, that allow nurses to provide excellent patient care. These skills can help you establish positive relationships with your patients and improve your overall nursing career.
Here are five non-clinical skills you need in order to be a successful nurse:
1. Critical thinking
Sometimes, nurses have to make life-saving decisions in a split second. Having strong critical thinking skills means you are able to logically analyze, interpret and fully evaluate situations, while eliminating personal bias and stereotypes.
These skills come into play when obtaining vital signs, for example. Vital signs can help indicate when a patient is in acute pain, anxious, or even having a medical problem, such as respiratory depression caused by their medications. Having strong critical thinking skills can help you accurately and efficiently assess a patient's vital signs to determine underlying causes or factors contributing to the patient's overall health.
2. Time management
Strong time management skills will help you prioritize and delegate tasks so that you can spend more of your time on the patients who need extra care. Having strong time management skills will also make it easier for you to react to and adapt to unplanned events.
College is a good time to begin developing your time management skills. Learning how to balance multiple deadlines and assignments effectively will make it easier for you to adjust to a fast-paced work environment when you start your nursing career.
3. Effective communication
As a nurse, you will communicate with patients, their families and other staff members. Effective communication is important to ensure that everyone, including the patient, understands the plan of care and has all the information they need to make appropriate decisions.
Additionally, having strong interpersonal skills can help you make your patients feel more at ease. You want to establish an open and honest dialogue with your patients so that you can accurately determine their needs.
4. Cultural competence
Being culturally competent helps nurses establish rapport with patients of diverse backgrounds and develop individualized plans of care. These skills are especially important for the initial assessment, which is the most crucial part of a patient visit. This when you get to know your patient and establish rapport with them, but it's also how you figure out their reason for seeking healthcare in the first place.
You can tell a lot about a patient from their body language, eye contact, and even tone of voice. All of these are critical steps in determining their plan of care. Being aware of other cultures, backgrounds and lifestyles help decrease the potential for error and miscommunication during the assessment.
5. Desire to learn
Nursing is a career where no two days are alike. Immersing yourself in your studies and being passionate about your continued learning will help you stay on top of the latest trends and issues and learn how to improve your practice. If nursing was always the same, it would get boring! Having an ever-changing atmosphere helps nurses continue to develop their knowledge and improve their critical thinking skills.
Continuing your education can also help you advance your nursing career. By pursuing a master's degree in nursing, you can move into advanced practice nursing, nursing faculty and nurse management roles.
All of these qualities help nurses deliver excellent care. If you want to improve on any of these skills before you graduate, I recommend speaking with your advisor, finding a nursing mentor, or meeting with your professors to discuss how they became a successful nurse.
Additionally, joining nursing organizations, like the Student Nurses Association (SNA), can help you gain useful knowledge and experience that you will use in clinical, class and your future career.
---
* Bureau of Labor Statistics (BLS), U.S. Department of Labor, Occupational Outlook Handbook 2021. BLS estimates do not represent entry-level wages and/or salaries. Multiple factors, including prior experience, age, geography market in which you want to work and degree field, will affect career outcomes and earnings. Herzing neither represents that its graduates will earn the average salaries calculated by BLS for a particular job nor guarantees that graduation from its program will result in a job, promotion, salary increase or other career growth.
Classes Start July 10th
Learn More Today