Drive data-driven insights in a career as a data analyst
| | |
| --- | --- |
| Accreditation | IACBE accredited MBA program,1 Accredited by the Higher Learning Commission |
| Options | 3 available undergraduate or graduate level degree options |
| Format | All data analytics programs delivered with 100% online classes |
| Certification | Prepare for a variety of respected industry certifications from Cisco, Microsoft, CompTIA and more—built-in as part of your tuition! |
| Pathways | Earn dual credit towards in Master of Business Administration (MBA) in Data Analytics as part of a bachelor's degree program |
Take online classes and join the rapidly growing field of data analytics
Information technology is our newest form of infrastructure—and data is our newest resource. Through our Data Analytics undergraduate and graduate programs you'll earn training in the knowledge and skills you need to offer organizations professional support on both fronts.
Go back to school online in Herzing's Everywhere Classroom: take classes on your schedule, at your pace
Earn a college-level education building a strong academic foundation in both Information Technology (IT) and business-focused data analysis topics, concepts and techniques
Gain access to experienced faculty with real-world experience—in small online class environments (average 14:1 student/faculty ratio
Advance your career: we are your partner in career-focused education from your first undergraduate class to postgraduate study in a post master's certificate program
We exist to help you earn the education you need to pursue the job you really want—and support your every step.
Team up with Herzing University and your new career in data analytics IS possible!
Classes Start March 6th
Learn More Today
Follow your career pathway with Herzing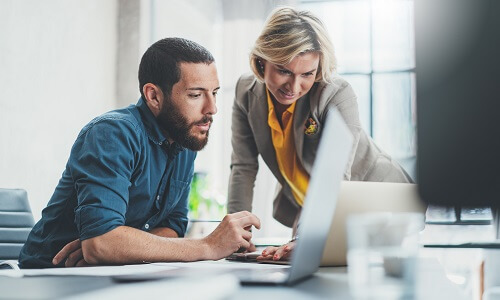 Program length: 32 months
Classes: View the curriculum
Credential: Bachelor of Science in Information Technology with a Concentration in Data Analytics Technology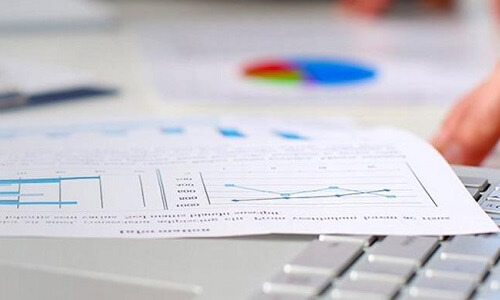 Program length: 20 months
Classes: View the curriculum
Credential: Master of Business Administration with a Concentration in Data Analytics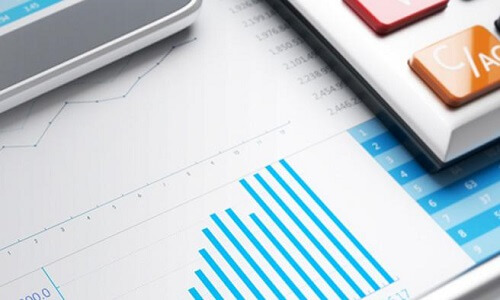 Program length: 8 months
Classes: View the curriculum
Credential: Post Master's Certificate in Data Analytics
Careers
Data Analytics Career Prospects
Information technology skills and data analytics skills are in high demand across many industry sectors. For example, the US Bureau of Labor Statistics projects that one occupational category, operations research analysts, may grow 25% over the 2019-2029 period—much faster than the overall job growth rate of 4% for the same timeframe.* If you bring experience with business to the table, you could have even better success in the job market and increase your earning potential.
Are comfortable with mathematical approaches to problems
Enjoy working with large datasets and coding, as well as with network equipment
Are willing to work in a variety of corporate and organizational environments
Are skilled at troubleshooting and problem solving
Have strong writing and presentation skills to explain findings from data
Potential data analytics job titles:
Computer and Information Systems Managers
Computer Support Specialist
Network Engineer
Network Administrator
Computer Network Architect
Database Administrator
Data Manager
Data Engineer
Data Analytics Technician
Data Analyst
---
Advancing Your Career after Graduation
After gaining experience in the industry, you can advance as a data analyst by pursuing professional development. This can mean graduate-level education, such as our MBA in Data Analytics or another degree, or certification from one of the many industry providers available in this fast-growing field.
Another good step to take could include developing your knowledge of a particular business function, such as finance or marketing, in order to understand how data can support decision-making.
Data Analytics Degree Programs
Showing 2 programs for the Online campus
To learn more about this program, click the Request Info button to the right.
This program prepares students for a broad range of positions in the field of information technology. Foundational skills taught include end-user support, client/server operating systems, network infrastructure administration, security, scripting, database fundamentals, cloud computing, virtualization, data storage and technical communication. Advanced skills include database design, project management, information technology management and business systems analysis. Coursework in this program is designed to provide a foundation for select industry certifications.
Additional skills in data analytics technology include big data foundations, data analytics technologies, statistics for data analytics, data mining and analysis, data management and data presentation and visualization.
Ready to get started?
Contact us to request more information
Accreditation
Accreditation & Disclosures
1. The Business Division at Herzing University has received specialized accreditation for its business programs through the International Accreditation Council for Business Education (IACBE) located at 11374 Strang Line Road in Lenexa, Kansas, USA. For a list of accredited programs please refer to our IACBE member status page.
2. Certification in this program is not a state requirement.
Herzing University is accredited by the Higher Learning Commission (hlcommission.org), an institutional accreditation agency recognized by the U.S. Department of Education.
* Bureau of Labor Statistics (BLS), U.S. Department of Labor, Occupational Outlook Handbook 2021. BLS estimates do not represent entry-level wages and/or salaries. Multiple factors, including prior experience, age, geography market in which you want to work and degree field, will affect career outcomes and earnings. Herzing neither represents that its graduates will earn the average salaries calculated by BLS for a particular job nor guarantees that graduation from its program will result in a job, promotion, salary increase or other career growth.
Eligible states for enrollment: Alabama, Alaska, Arizona, Arkansas, California, Colorado, Connecticut, Delaware, District Of Columbia, Florida, Georgia, Hawaii, Idaho, Illinois, Indiana, Iowa, Kansas, Kentucky, Louisiana, Maine, Maryland, Massachusetts, Michigan, Minnesota, Mississippi, Missouri, Montana, Nebraska, Nevada, New Hampshire, New Jersey, New Mexico, New York, North Carolina, North Dakota, Ohio, Oklahoma, Oregon, Pennsylvania, Rhode Island, South Carolina, South Dakota, Tennessee, Texas, Utah, Vermont, Virginia, Washington, West Virginia, Wisconsin, and Wyoming.
I chose Herzing because I could get a bachelor's degree in three years. The thing that stood out for me was the variety of software programs Herzing offers.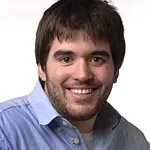 Technology Program
Madison Campus