Banner Image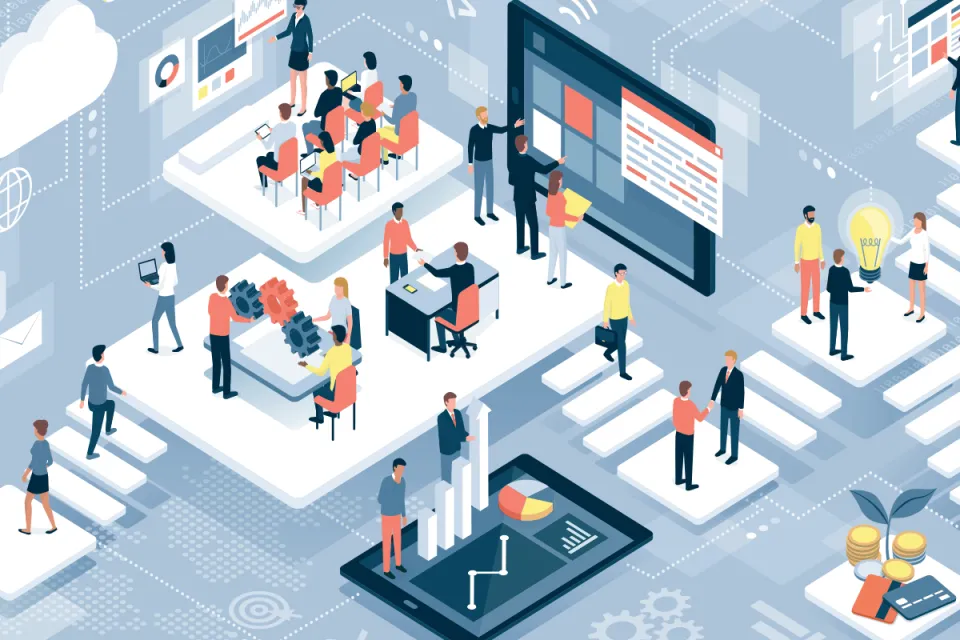 Companies are expected to spend nearly $3.8 trillion on technology in 2019, according to leading global research firm Gartner. The shift towards cloud-based systems will be a key driver of growth, along with investments in software and communication services.
As more organizations invest in digital transformation, there is a growing demand for experienced technology leaders. According to the Department of Labor, employment for IT managers is expected to increase by 12 percent through 2026, adding more than 44,000 new jobs. Many of these jobs will be in the financial, manufacturing, healthcare and government sectors because these organizations must be able to secure, store and analyze vast amounts of data.
If you're interested in helping companies prepare for the future, then becoming a technology manager could be the right path for you.
Here are the skills you'll need to be a successful tech manager:
1. Strategic thinking
IT managers typically have several years of technology and business experience. They are big-picture thinkers and understand the role that technology plays in helping an organization achieve its overall business goals. They play a key role in an organization's strategic planning, helping to identify and anticipate future technology needs, as well as improve efficiencies with current systems.
2. Strong communication skills
To become a successful IT manager, your interpersonal skills need to be as well developed as your technical skills. In addition to motivating their team, IT managers must be able to establish relationships with other company leaders to launch new initiatives and educate employees and stakeholders as new technologies and systems are implemented.
3. Ability to work well under pressure
From website glitches to privacy breaches, IT managers are responsible for ensuring that an organization's systems are secure and functioning properly. When issues arise, they have to remain calm and work quickly to find a solution. If you're a logical thinker and you enjoy solving problems, you could thrive in an IT manager role.
4. Attention to detail
Technology mistakes can be costly for an organization, especially if private or sensitive information is compromised as a result. A study by IBM Securities found that each data breach costs companies an average $3.86 million. Attention to detail can help minimize the potential for error, but more importantly, it allows IT managers to identify and correct possible problems before they occur.
5. Project management skills
IT managers must have strong project management skills. They need to know how to handle budgets and manage timelines when working with multiple groups of people both inside and outside of an organization. For example, an IT manager might be involved in planning upgrades of existing software or hardware, negotiating with vendors, or coordinating the installation of a new computer system. Successful IT managers are able to complete these projects on time and without errors.
6. A desire to keep learning
Ongoing education is an important part of an IT manager's job. Technology is constantly evolving, and IT leaders need to be up to speed on the latest innovations in order to provide organizations with the best possible solutions. Industry-recognized certifications, such as those offered by Cisco or CompTIA, can help IT leaders expand their technical skillsets and differentiate themselves in the competition for leadership roles. For example, the CCNP is an advanced Cisco certification that demonstrates high-level networking skills. Many IT professionals will start out by earning their CCNA and build up to expert-level certifications to advance their careers.
7. Management and leadership skills
Most employers require a master's degree for advanced management roles. Consider an MBA program that focuses on technical, strategic and managerial concepts, such as an MBA in Technology Management. Additionally, consider post-master's certificate options that explore project management and technology management.
These programs will help you develop a strong foundation of leadership and critical thinking skills so you can take your IT management career to the next level.
Technology (IT) manager is a growing job with plenty of room for career advancement. In fact, U.S. News and World Report recently ranked IT managers as the third-best technology job in 2023, and the 8th best job overall. Discover how much information technology (IT) managers make on average by US state.
A bachelor's degree in technology management can help you get started in entry-level IT roles, such as junior positions in database development, website development, analysis or programming. With experience and additional education, you can advance to supervisory and management roles within a technology setting, or even executive roles like IT director or Chief Technology Officer.
Classes Start October 30th
Learn More Today