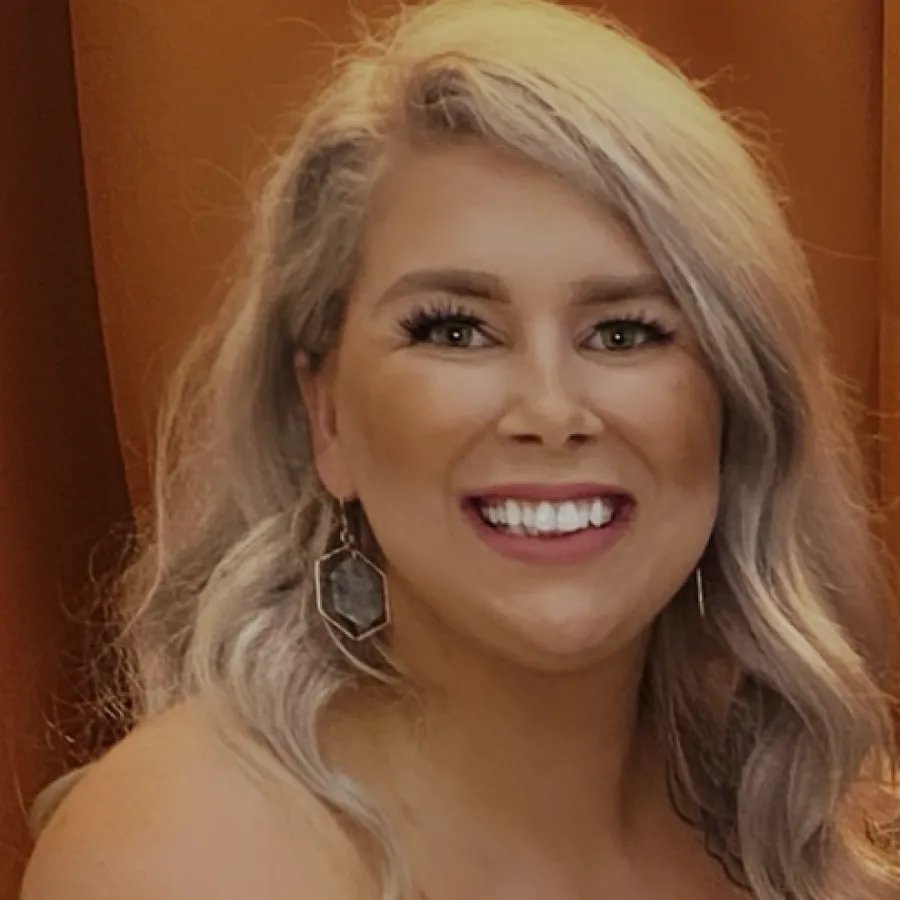 Chelsea Kendall
Herzing Alumni
If you had to narrow down the description of a healthcare professional to a single word, it might just be empathy. You can sometimes be overly empathetic, which can be a challenge, especially if you work in patient care.
"In healthcare, you have to be able to create a healthy work-life balance, otherwise, it can become emotionally draining. There are just so many emotions and it can take a toll on you," explained Chelsea Kendall, a medical assistant who graduated from Herzing University. "Patients need people who are caring in the job. We have to be able to relate to them and be a shoulder to cry on or a listening ear, but it's hard not to take the work home with you."
Kendall had originally planned to go into pediatrics, but she quickly shifted toward medical assisting.
"I wasn't sure I could emotionally detach myself enough to work as a pediatrician, but I never wanted to work anywhere but in healthcare. I looked for another route in the healthcare community and that's how I found medical assisting," Kendall recalled. "It's a career path that lets you work with patients, assist physicians and there can be a leadership role with all of the administrative responsibilities."
As a medical assistant, you have to be everything to everyone in the office: A supportive source for patients. A reliable teammate for doctors and nurses. A representative of the whole team when managing appointments, working with pharmacists, navigating calls with insurance companies, and preparing rooms and supplies.
"Going back to school wasn't an easy choice. My family and I had just moved from Illinois to Nebraska, we had a 5-year-old, a baby on the way and I was a preschool teacher at the time," said Kendall. "That's a lot to juggle, but everything in this job is about juggling and making sure you are doing all the things you have to do without letting anything fall."
Through Herzing, Kendall found a supportive online family and access to all the necessary learning tools and resources. She was able to balance family, work and school on a schedule that worked for her. "You have to be determined if you're going to say, 'I want to go back to school and change my career,' it's not a decision you can just jump into and hope it works out," said Kendall. "Especially with an online school, nobody is there to do it for you. You have to set high standards for yourself and push yourself. You must make it work by doing the work — every single day."
Kendall graduated with honors and spent multiple semesters on the Dean's List and President's List, but there were plenty of challenges along the way.
The coronavirus pandemic hit in full force during Chelsea's final years in school. For her and so many others in and around healthcare, the chaotic "normal" of healthcare mixed with COVID-19 made for some challenging days.
"As a medical assistant, you're going to face tough times, but it's important that you don't give up," Kendall offered. "During my hardest days, I had to remind myself that my kids are watching and I'm not going to let them see me give up just because things get hard. The hard days will happen, but it doesn't have to be a hard life. I believed in myself — believe in yourself and you can succeed in this field."