Naja Truesdale-Kelley
My biggest inspirations for coming to Herzing were my kids, husband, mom and most of all, my grandma. I wanted to go to school to help people, and this became even more important to me when my grandma was diagnosed with an illness.
During my journey, I had plenty of help from those at Herzing. The people that helped me most were Chris Spangler, Drea Gibson, my financial aid advisor, externship specialist and professors. A huge shout-out to them all for their help, as I wouldn't be where I am without them!
It was a challenge being in school during a pandemic, but I felt like I was well-prepared. My professors checked in on me frequently and were very consistent with their scheduling.
While working toward my degree, I surprised myself! I was able to multitask very well while still maintaining a personal and social life. This goes to show that you really can do anything that you put your mind toward. Time management and putting in the effort are the keys to success!
As a grad, my next steps are to become a medical assistant, and one day, I'll return to school to receive my RN. I have already had three job opportunities lined up and can't wait to figure out which one is best for me!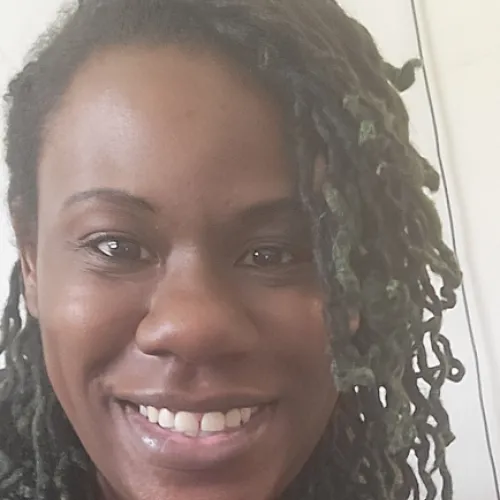 Naja Truesdale-Kelley
Healthcare Student