Patricia Abbott
At the age of 32, I had a stroke with an infant that was three months old. My infant daughter played a huge role in motivating me through rehabilitation. After a year of rehab, I regained my speech, ability to walk and was finally ready to take on my nursing career! I've always wanted to be a nurse, so when I heard of Herzing University from a graduate student, I knew that it was right for me.
Family death, the COVID pandemic and personal illness were all setbacks during my time at Herzing. Dr. Cozi Bagley, Julie Justa, Dr. Pennick and Dr. Ebert were all very encouraging during my studies, and I want to thank them for that. Of course, I also received endless encouragement from friends and family members while I was earning my degree! The love and support I received from everyone were incredibly motivating toward finding success.
Now that I completed this program, I will continue with nephrology and educating patients about their disease process. My advice for students is to stay focused and always stay ahead in their studies!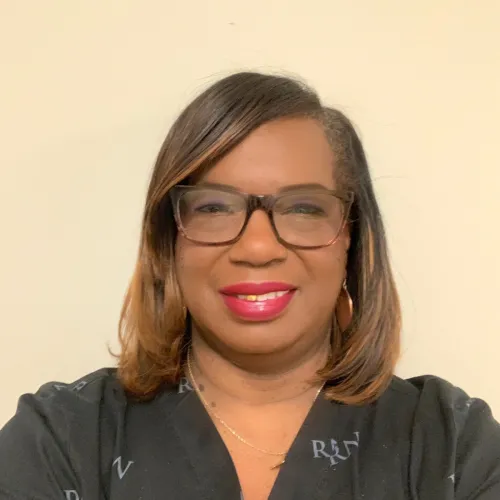 Patricia Abbott
Nursing Student