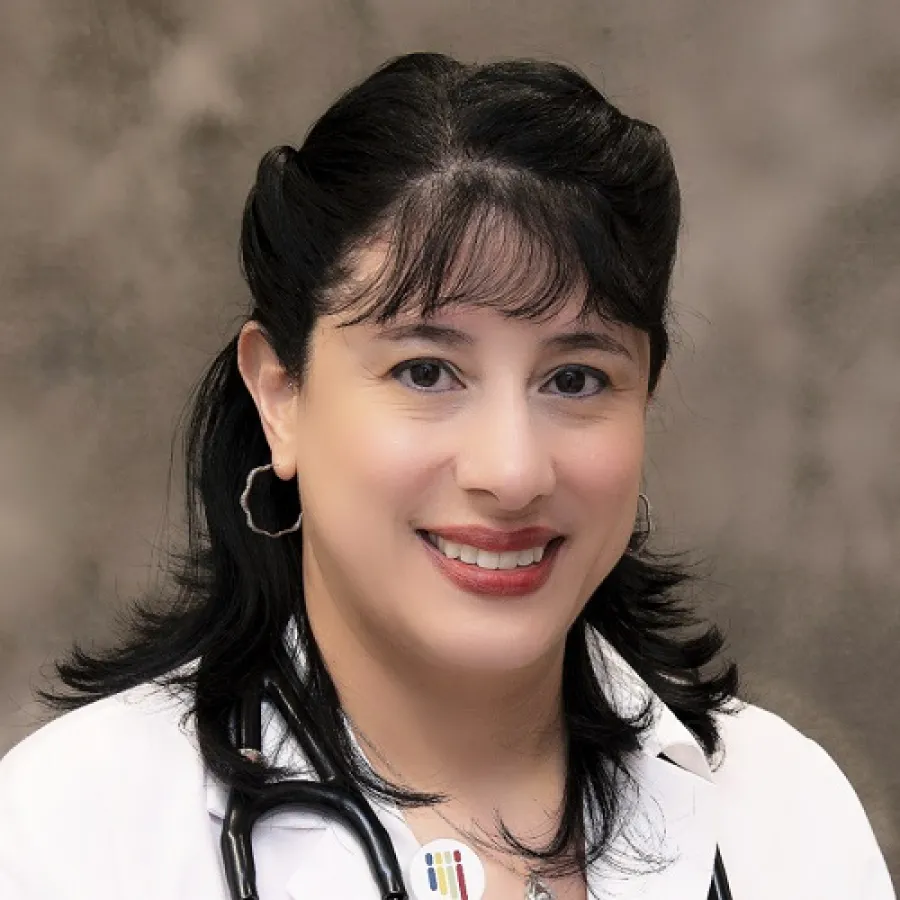 Rosalind Cruz
Herzing Alumni
After graduating high school, Rosalind Cruz maintained an open mind about her career journey. She had options, such as becoming a corrections officer, a flight attendant or a teacher, but she wasn't sure which direction to go.
Her passion for nursing and helping others was kick-started with one phone call. Since then, she has been a prime example of what can be accomplished with education, a drive for self-improvement and relentlessly pursuing opportunities.
In 1992, Rosalind was called by a local New York school that wanted her to enroll in a medical assisting program. She jumped at the opportunity and served as a medical assistant for seven years in various clinics and doctors' offices. After hearing words of support from coworkers about how great of a nurse she would be, she attained her associate degree in liberal arts in 2000. She went on to get her nursing degree in 2004, and then her bachelor's degree in 2011 – all while being a single parent.
Upon completing her bachelor's program, she began working as an ER nurse at St. Luke's Cornwall Hospital in Newburgh, New York. She also worked as a Critical Care Transport RN in New Jersey and as a night nurse triage, which she could do from home. But again, she wanted more.
She wanted to take the next step in her career, which was earning her Master of Science in Nursing - Family Nurse Practitioner (MSN-FNP) at Herzing University. She chose Herzing because it was one of the few schools that allowed her to complete coursework on her own schedule. The flexibility made it possible for her to continue working part-time as an Urgent Care RN at Cornerstone Family Health in Newburgh.
However, her journey didn't come without its challenges, especially while juggling a part-time job as an RN.
"The biggest challenge I faced was time," she said. "A part-time job and two classes are a lot of work. You have papers to write, coursework to learn, clinicals to complete and more, but you must put in the time if you want to do well. It took me three to four months before I was like, 'I've got this.'"
She also had to navigate the differences between being a nurse and a nurse practitioner.
"A nurse practitioner has a much different role than an RN, and becoming an FNP was not a breeze," she said. "When you're examining a patient, you not only have to diagnose them but you also must figure out how to treat appropriately, what to prescribe and how to read bloodwork. There's a lot more critical thinking involved, and you have to refer back to your previous nursing experience, clinicals and what you learned from coursework."
Rosalind graduated from Herzing's MSN-FNP program with honors in August 2018. Working for Herzing was always in the back of her mind. Just seven months later, she became an online Academic Coach for Herzing University's FNP students, where she helps them navigate the program and achieve their educational goals.
"I tell all my friends to go to Herzing. I had such great support from the school, but especially from the advisors. Anyone you reach out to is always willing to help," she said. "Even when I went to school at Herzing, I kept thinking that I'd love to work for them after I graduate."
Working as an academic coach allows her to pass on the valuable knowledge she gained from her Herzing experience.
"Any student can ask me anything, and I'll help them, whether it's offering words of encouragement, helping them study for the boards or giving advice for writing papers," she said. "Ultimately, I guide them to be successful."
When she's not helping shape future nurses, she's running her own business. In the same year she became an academic coach, she followed her passion for intravenous insertions and started RC-NP Natural Health Services, P.C, a company that offers intravenous vitamin therapy drips for wellness, prevention, and health promotion.
When asked what advice she had for students wanting to pursue a career in nursing, she said, "Go for it! It's so rewarding on so many levels. People look up to you, and it's a good feeling knowing that you're helping people. As a registered nurse and/or a nurse practitioner, you can work almost anywhere in the world and you can have so many career options. You can become a family nurse practitioner, a director of nursing, a neonatal nurse – the opportunities seem endless."
Rosalind plans to continue running her own business and help Herzing nursing students achieve their career dreams while one day working toward her Doctor of Nursing Practice (DNP).