Banner Image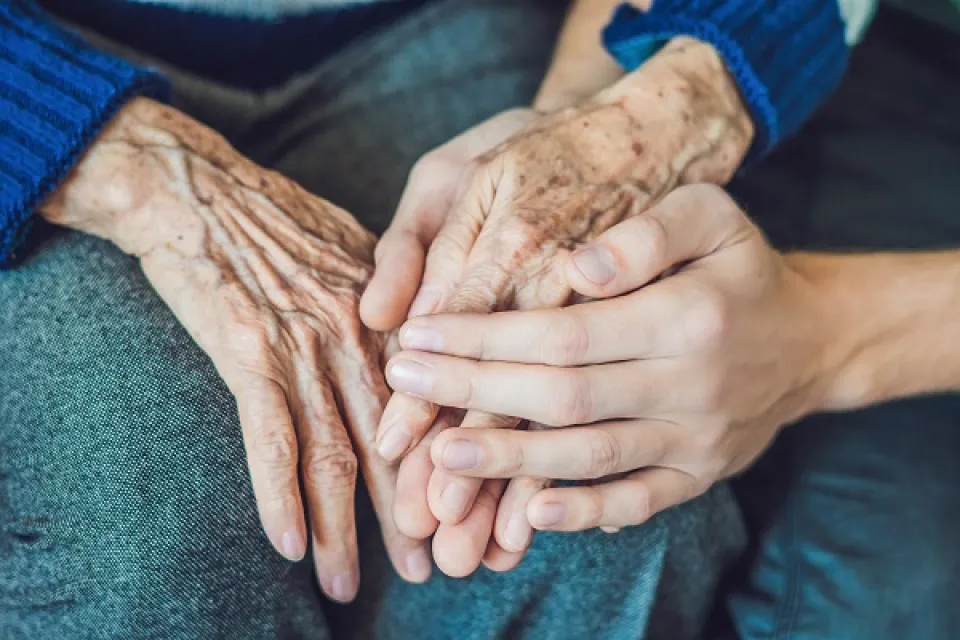 Assisted living is one of the long-term care options for elderly individuals and those with disabilities. For many seniors, assisted living communities can help with the transition to a new phase of life, one in which they need more assistance with daily activities and management of their personal health.
In an assisted living community, nurses and other healthcare professionals provide 24-hour supervision and a variety of personal care and health services for residents. As demand for long-term healthcare services increases, many assisting living providers are dealing with workforce shortages, particularly for registered nursing roles.
If you're interested in working in a long-term care environment, you might be considering a career in assisted living. Here's what you need to know about this growing nursing specialty:
Who can work in assisted living?
There are many types of nurses who can work in an assisted living setting, including registered nurses (RNs), licensed practical nurses (LPNs), certified nursing assistants (CNAs) and even nurse practitioners (NPs).
Some assisted living communities might serve residents with specific medical conditions, such as Alzheimer's or dementia. As a result, nurses who work in a long-term care setting might choose to specialize in a particular area of care, such as geriatric nursing or pain management.
What are the responsibilities of an assisted living nurse?
Assisted living communities do not provide the same level of skilled nursing care as a nursing home or hospital. In an assisted living setting, nurses typically help residents with daily activities, such as:
Personal care. A nurse or CNA can help disabled or physically impaired residents with daily needs such as bathing or dressing.
Medication management. Nurses can help residents monitor and manage their pain levels. They may also assist with the administration of medicine, or supervise residents to ensure they take their medications as prescribed.
Memory care. Nurses may provide individualized care for residents with Alzheimer's, dementia, or related illnesses. This could include pain management and psychiatric care, as well as general assistance during meals and social activities.
Exercise and general wellness. A nurse might help residents create a wellness program to maintain or improve their health or mobility. They may also assist residents with physical therapy or rehabilitation exercises, as prescribed by a physical therapist.
Corresponding with family members. Nurses may also regularly correspond with a resident's family members. They help the family understand their loved one's evolving needs and level of care and keep them informed in the event of any emergencies.
What skills are required to work in assisted living?
Soft skills, such as critical thinking and communication, are essential to your success in a long-term care environment.
"Our nurses need to be exceptional communicators and emotionally intelligent, as they often have to have difficult conversations with residents and their families," says Pam Klein, co-founder of Fresh Coast Partners, an assisted living provider with communities in Kenosha, Wisconsin. "We also look for problem-solvers. We have to be able to pivot to a new approach when current strategies are not working."
Patience and compassion are also important. Some patients could be dealing with chronic pain or conditions such as dementia or Alzheimer's, and may be prone to irritability, anxiety and depression as a result. Nurses can help minimize these negative experiences for their patients by remaining calm in difficult situations and understanding the daily challenges their patients are facing.
Are there advancement opportunities in assisted living?
Yes. As more new nurses join the workforce, experienced nurses will have the opportunity to move into specialized roles and leadership positions.
"There will certainly be a growing need for leaders in the healthcare industry, especially within the assisted living field," Klein said. "Nurses can play important roles as leaders and can benefit from further education to help them hone those skills."
Graduate degree programs can help nurses expand their careers into advanced practice nursing, nurse education and nurse management. Herzing University offers three MSN degree pathways, as well as two post-master's certificate options for nurses looking to take their careers to the next level.
How can I prepare for a career in assisted living?
Generally, registered nurses with a Bachelor of Science in Nursing (BSN) will have better job prospects than those without one, according to the Bureau of Labor Statistics. A hands-on BSN program that exposes you to a range of clinical settings can help you determine if assisted living is the right nursing environment for you.
Herzing University alum Kim Bonn honed her clinical skills in geriatric and community health nursing through clinical rotations at the Milwaukee VA Center and Horizon Hospice in Menominee Falls, Wisconsin. Through these experiences, she developed a passion for working with seniors and learned valuable skills that would prepare her for a career in long-term care.
"My courses and clinical experience helped me develop the critical thinking skills that allowed me to be successful," Bonn said. "I've been able to take on new responsibilities and become more autonomous in my current role, and that's because I am trusted by our residents."
Classes Start October 30th
Learn More Today
ADN nurses: take the next step
Advancing your education is key to discovering the career path of your choosing.
You can go from RN to BSN online in as little as 1 year and potentially open many doors to future career possibilities, including potential new specialty pathways of your choosing.
Learn more about our RN to BSN program: