Start a fulfilling career as a healthcare advocate
Community health workers (CHW) are health workers who connect people to needed health information, services, and care. They often serve as a liaison between the communities they serve and healthcare, government, and social service systems. Community health workers also help increase health knowledge and build self-sufficiency through a variety of activities, such as education, informal counseling, social support and advocacy.
Community health workers often work as part of non-profit organizations or government agencies. Working with other educators and healthcare providers, they help create programs that benefit the communities and individuals within.
You can make a real impact in community health.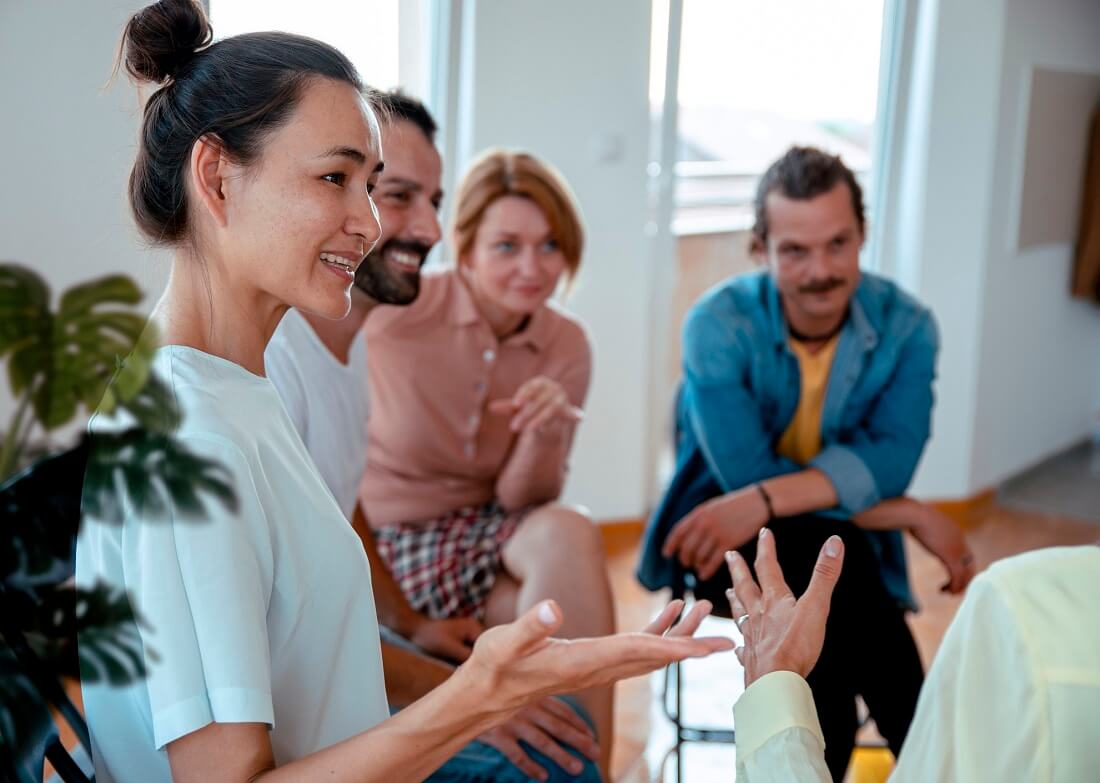 Become
What steps do I take to become a community health worker?
There are a few steps you'll need to take to become a community health worker. One is to gain the right qualifications.
Educational requirements for community health workers can vary widely depending on the specific roles and responsibilities of the position. Some jobs may only require a high school diploma, while others may require postsecondary education.
Those who hold a bachelor's degree in a health-related field such as health sciences may qualify for both jobs in community health and health education.
Some states have additional training requirements, such as a CHW certificate.
The final step is to apply for positions and gain experience in community health.
What They Do
What does a community health worker do?
Community health workers provide support to local healthcare organizations and systems and educate individuals within the community about health needs. Their primary responsibilities are to improve the health of individuals within a community through education and other means of support.
Some general duties of community health workers include:
Organize outreach programs
Educate people about their health conditions
Conduct home visits to check on clients
Direct individuals to available care resources
Help individuals complete applications for healthcare benefits
Provide informal counseling and guidance on physical and mental health
Provide health screenings (including services such as first aid or blood pressure screenings)
Collect data and report out to healthcare providers or systems
Advocate for both individual and community health needs
Skills
Key qualities of community health workers
Key skills and qualities that are beneficial for community health workers include:
Analytical skills: Community health workers must determine the needs of groups and assess programs to find the right fit.
Communication and interpersonal skills: Community health workers interact with many people from different backgrounds. Having strong active listening skills can help you better serve your clients.
Problem-solving skills: To improve the health of a community, you will need to determine the issues and find programs that can help.
Teaching skills: As a community health worker, you will help educate and inform others.
Trustworthiness: Community health workers often learn sensitive information about clients that must be kept confidential.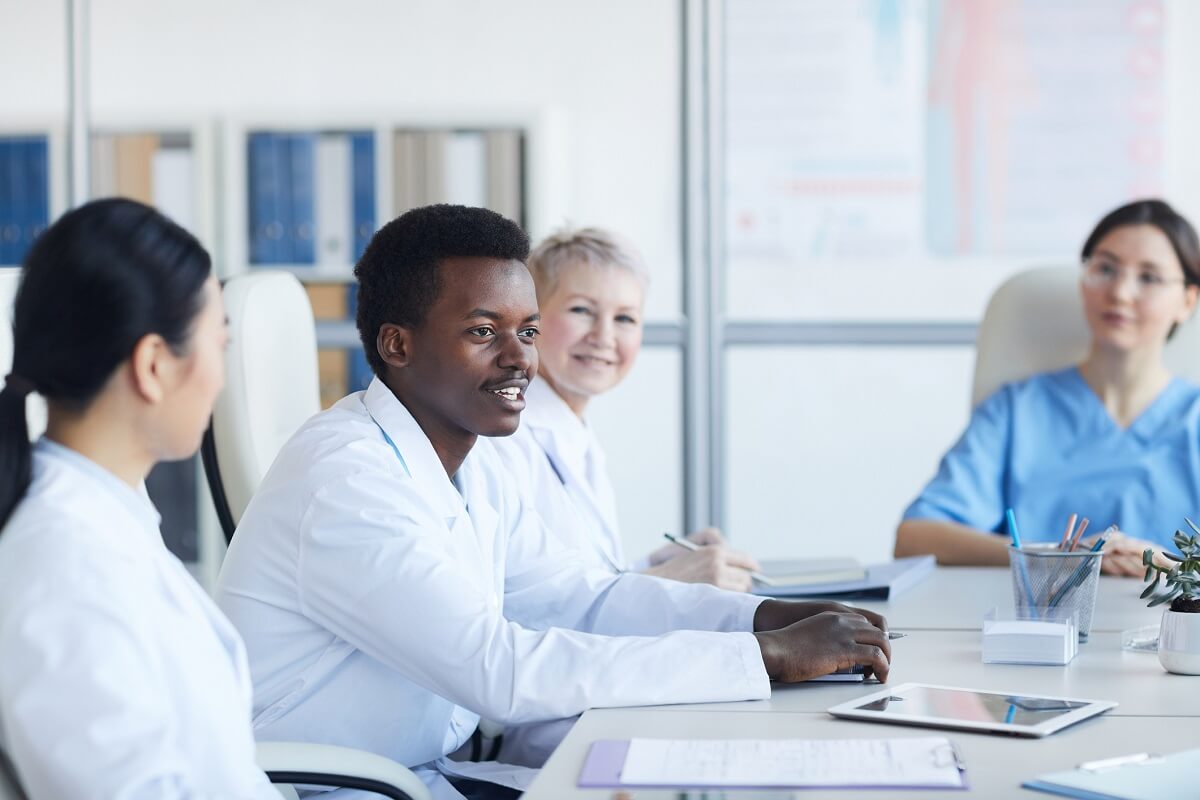 Careers
Jobs you can get as a community health worker
Community health workers can find jobs in education, government, non-profit centers, and health fields. They may work closely with primary care providers, social workers, and public health leaders.
Examples of job titles in community health include:
Community Health Worker (CHW)
Health Advocate
Health Educator
Public Health Aide
Caseworker
Counselor
Family Advocate
Community Health Advisor
With experience and/or an advanced degree, community health workers may qualify for additional roles, such as:
Hospital Administrator
Environmental Health Specialist
Social Service Manager
Health Program Coordinator
Occupational Health Manager
How much can you make as a community health worker?
According to the Bureau of Labor Statistics (BLS), community health workers earn an average salary of $49,900 per year, or $23.99 per hour.*
The BLS estimates a 14% increase in employment for community health workers from 2022-2032.* This growth is due to a greater emphasis on promoting health behaviors, due in part to learnings from the COVID-19 pandemic, as well as people exiting the labor force due to reasons such as retirement, or transfer to new occupations.
How long does it take to become a community health worker?
The amount of schooling to become a community health worker varies depending on specific job requirements.
Typically, a bachelor degree takes a few years to complete, but students who have some college credits, or have a degree in another field, may be able to transfer credits, which can reduce this time.
Education
What type of degree do I need to become a community health worker?
A bachelor's degree in health sciences provides students a strong foundation in the dynamics of public and community health, US healthcare systems, and public and global health.
A health science degree also serves as a solid background for students looking to change careers and transition into different areas of healthcare, such as healthcare administrator, medical lab technologist, or other occupations in allied health.
Additionally, earning a master's degree can increase your earning potential and help prepare you to take on advanced roles the community health field.
You may consider a master's degree in social work program to begin working towards becoming a social worker, or choose a master's degree in healthcare administration pathway to pursue leadership positions in healthcare. Our MSW program includes a Community Health and Prevention course focusing on community health strategies, efforts of prevention, interventions and improving physical and mental wellbeing.
Start your path to a career in community health
The need for community health workers is growing.
If you enjoy supporting health initiatives and want to make a real difference in the lives of individuals, this could be a perfect career path for you.
---
* Bureau of Labor Statistics (BLS), U.S. Department of Labor, Occupational Outlook Handbook 2022. BLS estimates do not represent entry-level wages and/or salaries. Multiple factors, including prior experience, age, geography market in which you want to work and degree field, will affect career outcomes and earnings. Herzing neither represents that its graduates will earn the average salaries calculated by BLS for a particular job nor guarantees that graduation from its program will result in a job, promotion, salary increase or other career growth.
Classes Start January 8th
Learn More Today