The path to specialize in ER nursing
An emergency room or ER nurse is a nurse that works in the emergency room or department of a hospital or clinic. As a first-line responder, ER nurses treat patients with traumatic injuries, severe illnesses or other serious medical conditions that require immediate care. These conditions may include heart attacks, car accidents and broken bones.
If you enjoy the medical field, can think quickly in stressful situations, and stay cool under pressure, nursing may be a great career choice. Here are five steps you can take to become an ER nurse:
Banner Image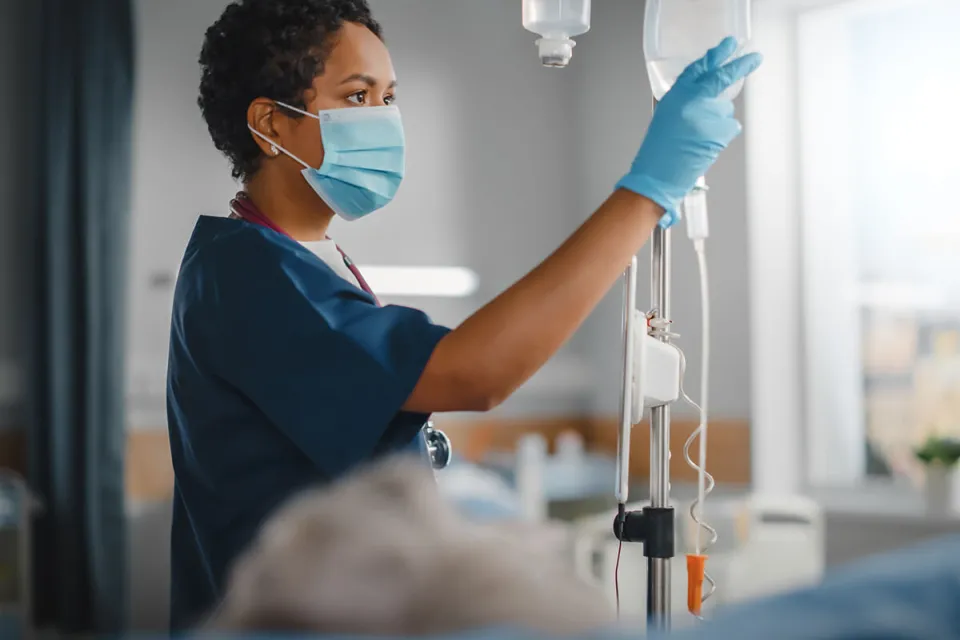 1. Understand the job duties/responsibilities of an ER nurse
ER nurses generally work in critical care settings, including Level 1 trauma centers and emergency rooms in hospitals. ER nurses treat patients of all ages, from pediatric to senior, with various critical injuries or illnesses. They work closely with other medical staff to quickly assess, diagnose, and treat patients who have life-threatening illnesses or injuries. This requires the ability to stay calm and act fast under pressure.
Key responsibilities of ER nurses include:
Triage patients, meaning prioritize patient care in order of urgency and need
Stabilize incoming patients
Set broken bones
Clean wounds, apply sutures, and place stitches
Perform tracheostomies and intubations
Draw blood, start intravenous lines (IVs) and administer medicine
Transfer stable patients to hospital beds
Maintain patient records
Educate patients and family members about diagnoses and treatment options
Traits and skills of an ER nurse
The emergency room is often busy and fast-paced, so ER nurses must be able to think quickly and be comfortable multitasking. It's important to stay calm and focused, even while working long hours. ER nurses must also be caring and compassionate to assist and comfort patients and their families.
Read more about an ER nurse's day-to-day experience working in the emergency room.
"Every day in the ER is different, and ER nurses must be able to adapt and respond to new situations at a moment's notice. Although working in the ER might be too fast paced for some nurses, I have found it to be an incredibly rewarding field."
– Carry Ramel, ER nurse and Associate Nursing Professor
2. Earn a nursing degree
The first step to becoming an ER nurse is to earn your nursing degree from an accredited university or college.
Herzing University offers a variety of nursing degree options:
3. Become a Registered Nurse (RN)
Once you've become a nursing grad, you'll need to pass the National Council Licensure Exam for Registered Nurses (NCLEX-RN).
This exam tests graduates on the application and analysis using the nursing education and training they gained in school. Our nursing program curriculums are built to help you prepare for the NCLEX-RN and succeed in your first RN job right from the start.
After you pass the NCLEX-RN and meet all your state's licensing requirements, you will become a licensed RN.
4. Earn experience and get certified
The next steps to becoming an ER nurse are gaining experience and earning a certification. Certification can be a great addition to your skillset and resume to qualify for more types of ER nursing jobs you may want to pursue.
Two popular certifications for ER nurses are the Certified Emergency Nurse (CEN) and Trauma Nursing Core Course (TNCC).
The Board-Certified Emergency Nurse (BCEN) designation showcases an ER nurse's expertise, specialized knowledge, and flexibility in emergency nursing. To meet the exam qualifications, you must hold a current, unrestricted RN license. It's also recommended that you have two years of hands-on nursing experience to prepare for the exam, although it is not required.
The TNCC prepares ER nurses with the knowledge, critical-thinking skills and training needed to provide high-quality trauma nursing care. The course includes information on rapid identification of life-threatening injuries, systematic assessment and application of care, and current trauma nursing practice recommendations. Class participants must have a current, unrestricted RN license.
5. Consider advancement
After you have gained experience working as an ER nurse, expand your nursing knowledge and career opportunities with an advanced nursing degree. Herzing has many pathways to choose from.
RN to BSN degree: This is perfect for RNs with an ADN/ASN ready to earn a bachelor's degree. The flexible, online RN to BSN program can be completed in as little as 12 months.
MSN degree: An online Master of Science in Nursing degree can further your nursing knowledge and prepare you for leadership positions. With Herzing's MSN program, you can choose specialties including nurse practitioner, nursing education, and nursing leadership and administration.
Post-Master's Certificate (PMC): A post-master's certificate in nursing can help you change your emphasis and expand your nursing abilities after you've earned a master's degree.
ADN nurses: take the next step
Advancing your education is key to discovering the career path of your choosing.
You can go from RN to BSN online in as little as 1 year and potentially open many doors to future career possibilities, including potential new specialty pathways of your choosing.
Learn more about our RN to BSN program: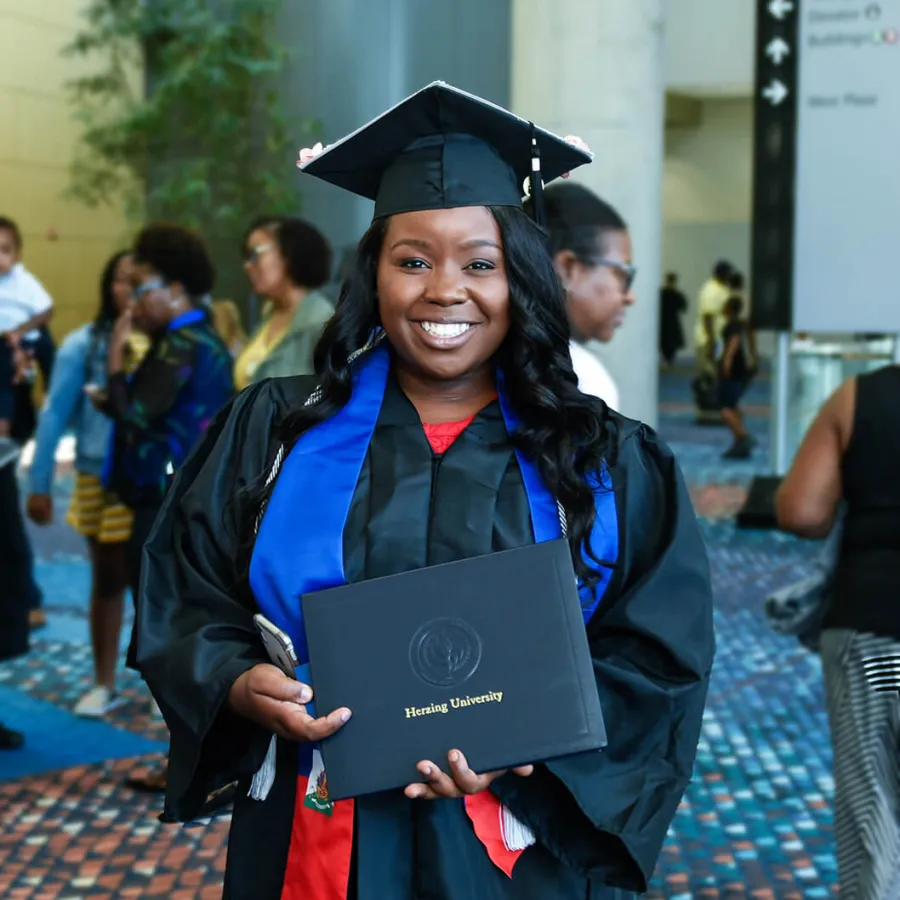 Frequently Asked Questions
Take the first step
Every day, people go to the emergency room with life-threatening illnesses or injuries.
As an ER nurse, you can provide life-saving care and positively impact people's lives.
Learn more about Herzing's online and in-person nursing programs and how you can start the path to a rewarding nursing career today.
---
* Bureau of Labor Statistics (BLS), U.S. Department of Labor, Occupational Outlook Handbook 2022. BLS estimates do not represent entry-level wages and/or salaries. Multiple factors, including prior experience, age, geography market in which you want to work and degree field, will affect career outcomes and earnings. Herzing neither represents that its graduates will earn the average salaries calculated by BLS for a particular job nor guarantees that graduation from its program will result in a job, promotion, salary increase or other career growth.
Classes Start January 8th
Learn More Today