Take the first step on your new career path
Now is an excellent time to join the growing field of Information Technology (IT). The Bureau of Labor Statistics (BLS) projects employment in computer and IT occupations to grow 13% from 2020-2030, much faster than the average across all U.S. occupations. A great starting point is working as an IT support technician, where job opportunities are also expected to grow faster than average.*
If you're interested in becoming a computer or IT support specialist, understand it can be the first step into an IT career path offering all sorts of opportunities for growth and advancement. Here's what you need to do to become an IT tech and begin your new career: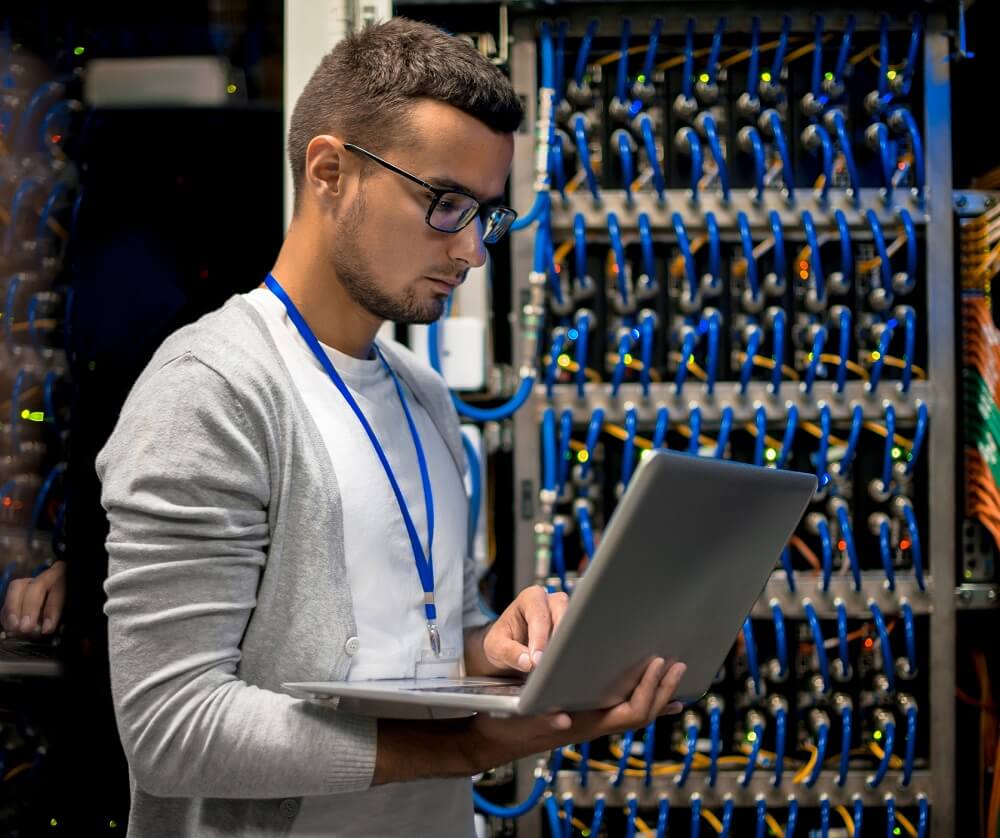 1. Confirm the IT field is right for you
Information Technology represents a unique mix of analytical, technical, and creative skills. If you're a naturally curious, patient problem solver who loves breaking things down so you can build them back up again, there is almost certainly a job in IT that's perfect for you.
A knack for simply communicating complex concepts, while useful for many types of jobs, is particularly important in IT support given the frequent interactions you'll have with customers or users who have very little familiarity with basic IT concepts.
Let's dispel a few common myths and concerns about becoming an IT professional:
Do I need to do math? No—or at least, very rarely.
Do I need to know programming? A deep knowledge of programming is not required for many types of jobs in IT, and certainly not in entry-level IT support positions.
Am I too old? No! The IT field offers opportunities for students of all ages. Your age pales in comparison to your fortitude, perseverance, and willingness to learn.
A support role in IT can be very valuable early in your career, as you can be exposed to a little bit of everything, allowing you to discover what interests you, and just as importantly—what doesn't. You may discover your own unique pathway, such as going from IT technical support to software development. 
Earning experience in IT support can prepare you really well for your first big step into a more focused career path.
2. Know the role of an IT support technician
Jobs in IT technical support can vary widely in roles and responsibilities depending on who's hiring, and what they're looking for. All support positions will require a mix of duties related to an organization's technology systems, including management, installation, maintenance, troubleshooting and configuration.
There are different levels of support techs, with many technicians beginning their career in a level 1 position and leveling up as they earn additional education and experience:
Level 1 support tech. The first level of IT support tech is responsible for handling basic issues from users or customers, often referred to as "help desk" positions. These jobs can include basic technical troubleshooting and support for simple IT tasks, like installing software.
Level 2 support tech. The next level of support often includes direct user support, rather than only providing support over the phone. Level 2 techs more often provide desktop support when a user can't solve the problem over the phone with a level 1 tech. These techs can potentially be more involved in directly fixing hardware or software issues, or even managing servers.
Level 3 support tech. While level 3 techs can occasionally support level 2 techs in direct user support when needed, they are generally more involved in server infrastructure and managing data centers. These workers, sometimes titled "engineer" or "administrator," typically have a range of skills across multiple technologies.
Expect to compete for level 1 jobs when you're first starting your career in IT support.
Your best bet to climb the ladder in IT support faster is to advance your education and pursue certifications you need to qualify for the higher paying jobs you really want.
If your goal is to ascend to level 3 type IT support positions (and beyond), you should prepare yourself for lifelong learning.
3. Get educated in IT foundations
While it's possible to find an entry-level job in IT support without experience or formal education, a great way to prepare for a long-term, growing career in IT is building a strong foundational education in a postsecondary program.
The educational path you choose depends on several factors, including how quickly you want to begin working, if you want to study full-time or part-time, and your overall career aspirations. We offer multiple online learning options for students prepared to get started in IT support and continue building toward a long, growing IT career:
Diploma in Information Technology – Technical Support. Get a fast start in IT in an 8-month diploma program and prepare for your first entry-level IT support job. Earning a baseline IT education and getting certified gives you a great opportunity to earn a good job right after graduation.
Associate of Science in Information Technology. Graduate in as few as 16 months with an associate degree, become well-qualified for IT support jobs, and position yourself well for further educational and career advancement.
Bachelor of Science in Information Technology. Pursue a more traditional 4-year degree (that you might be able to complete in less than 3 years with Herzing), and you can become eligible for more certifications, qualify for more advanced job roles, and really set the stage to climb the ladder in IT.
Firm educational requirements for jobs in IT support will vary by employer but proving formal IT education on your resume can be a great way to differentiate yourself from applicants who are trying to enter the field without any experience or training.
IT employers of all kinds seek dependable employees committed to bettering themselves and becoming more and more valuable.
By taking the step to earn your education, you're proving to employers you are that committed valuable contributor they've been looking for.
Do I need a degree?
While it's possible employers may not require a degree for certain IT support tech positions, the learning curve can be greater, and qualifying for future advancement can be a challenge when you're competing against IT professionals with both similar experience to yours and a postsecondary education.
If your goal is to start and grow a long, successful IT career, the best thing you can do is begin to learn the skills and knowledge necessary for long-term success. Adopt an educational mindset and you can earn the advantage against those who sit still.
There is no quick and easy path to the career you've always wanted. We exist to help you navigate challenging waters and find success in your work. We believe you are possible.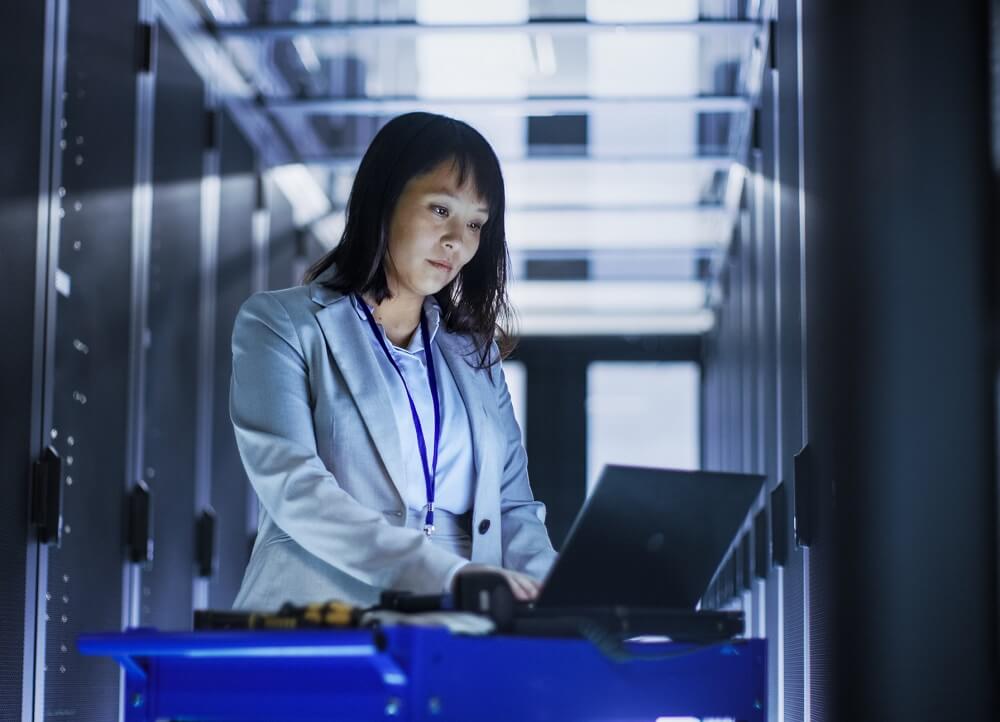 4. Earn certification and qualify for jobs
Certification can be an excellent way to help you prepare for jobs in IT support—and prove to employers you're qualified for the job.1 In addition to your education, employers can put a lot of emphasis on certification in the hiring process.
According to a 2015 study from CompTIA, HR executives regarded IT certifications as increasingly important. Nearly two thirds (66%) found IT certifications to be very valuable compared to only 30% three years prior. Overall, 93% consider IT certifications to be valuable, with 72% considering it a requirement for certain job roles.
Consider CompTIA Security+ certification
CompTIA Security+ is an industry standard, highly regarded certification recommended for aspiring IT professionals. This certification proves that you understand and can apply fundamental aspects of computer and network security.
The certification is vendor-neutral, so it's not completely focused only on Microsoft, Linux, Apple/iOS, or any other major brands or operating systems. The concepts covered are universal across all types of information systems.
When you enroll in any IT program with Herzing University, preparation for CompTIA Security+ certification is included—and we'll even pay for your first attempt to pass the examination!
5. Start and advance your career
Our goal is the successful launch and advancement of your career: earn an education, obtain certification, and become qualified for your first entry-level job and become an IT support technician.
From there, your unique career path in IT begins.
It IS possible with Herzing University.
1. Certification in this program is not a state requirement.
---
* Bureau of Labor Statistics (BLS), U.S. Department of Labor, Occupational Outlook Handbook 2021. BLS estimates do not represent entry-level wages and/or salaries. Multiple factors, including prior experience, age, geography market in which you want to work and degree field, will affect career outcomes and earnings. Herzing neither represents that its graduates will earn the average salaries calculated by BLS for a particular job nor guarantees that graduation from its program will result in a job, promotion, salary increase or other career growth.
Classes Start October 30th
Learn More Today