How to Become a Neonatal Nurse (NICU)
Banner Image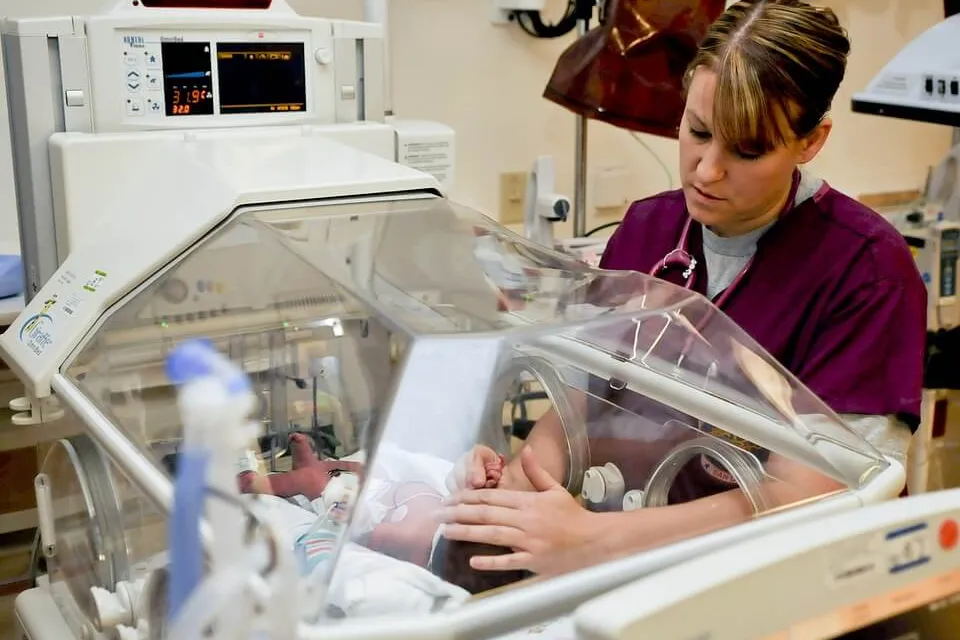 Becoming a neonatal nurse is an act of compassion and empathy. It takes confidence, commitment, and advanced nursing skills. To the right individuals, it can also provide a satisfying and rewarding career.
If this sounds like you, here are the steps to take to become a neonatal/NICU nurse:
1. Understand the specialized role of a neonatal nurse
Neonatal nurses possess the knowledge and training in neonatology to care for babies from the time of birth until they are discharged from the hospital.
According to the National Association of Neonatal Nurses (NANN), survival rates of babies born prematurely or who become ill after birth are 10 times better today than they were 15 years ago, thanks to medical advances and the efforts of the physicians, surgeons and NICU nurses who care for them.
Is becoming a neonatal nurse the right career choice for you? If you have an affinity for babies and a calm, confident demeanor , you might be an ideal candidate to be a difference-maker for infants and their families.
There are many different types of nurses you can become, including other options working with children, such as becoming a pediatric nurse or labor and delivery nurse. You can take our nursing personality quiz to determine what kind of nursing is best for you.
Where do neonatal nurses work?
Neonatal nurses typically end up working in a neonatal intensive care unit (NICU) of a clinic, hospital or medical center. The level of care you'll be responsible for administering will depend on the type of facility where you're employed.
For example, if you work in a Level II NICU in a community hospital, your infant patients will likely require help with breathing, feeding or with medications. If you get hired as a neonatal nurse at larger medical center or children's hospital, you'll likely work in a Level III NICU where your patients require far more sophisticated care. In some instances, you may be required to provide home care or follow-up visits to high-risk patients.
What will your workdays be like as a neonatal nurse?
Because of the fragile systems and round-the-clock needs your patients in the NICU will require, most neonatal nurses can expect to work 8 to 12-hour shifts. Weekends and holidays will also factor into your work schedule.
A typical day will have you providing highly specialized care for premature babies and very ill newborns. They may require anything from respiratory care to being fed through an IV to ensure their bodies become strong enough to sustain themselves and increase their chances of survival. On any given day, you may also be tasked with:
Keeping infants clean, warm and comfortable.
Monitoring vital signs like respiration and body temperature.
Weighing and measuring infants until they are discharged to go home.
Formulating neonatal nursing care plans with other healthcare providers on your team, including neonatologists and doctors.
Assessing, planning and implementing treatment.
Administering medication.
Working with modern, lifesaving technology and performing complex procedures.
Providing comfort, education and reassurance to concerned parents and family members.
Performing CPR and basic life support should it become necessary.
How much can you make as a neonatal nurse?
According to 2020 data from the Bureau of Labor Statistics (BLS), the average wage for registered nurses was $80,010 per year ($38.47 per hour).* Pay varies based on many factors such as years of experience, the type of healthcare facility, your specialty in nursing and the state in which you practice.
Registered nurses with specializations such as neonatal/NICU care require higher levels of training and experience—and have the potential to earn an above average salary.
What is the current job market for neonatal nurses?
The field of nursing overall is growing rapidly. The Bureau of Labor Statistics predicts a growth rate of 9% from 2020-2030 for registered nurses.* That's good to know if you're planning on becoming a neonatal nurse, but keep in mind the BLS also reports employers may prefer candidates with a Bachelor of Science in Nursing (BSN), relevant work experience and certification in their chosen area of specialization, neonatal nursing included.
2. Earn a Bachelor of Science in Nursing (BSN) degree
It's no secret that the more you know, the further you can go in almost any career, but this is especially true in the field of nursing. The Institute of Medicine has recommended that by 2020, 80% of all nurses should have bachelor's degrees. Hospitals seeking "Magnet" status seek nurses who hold a bachelor's degree.
Only experienced, qualified nurses are trusted to care for fragile newborns. To become a neonatal nurse, you'll need to start by earning a CCNE-accredited Bachelor of Science in Nursing degree from a respected institution such as Herzing University.1
Regardless of where you currently find yourself on the nursing continuum, there's a path to follow to earn the credentials you need to pursue a career as a neonatal nurse. For example, Herzing University offers:
** Program availability varies by campus. Please click through to each program for details.
Clinical experience is an integral part of Herzing's BSN programs. As you learn from credentialed faculty with real-world hospital and patient care experience, you'll benefit from simulation experiences that enhance learning opportunities and prepare you for clinicals as well as your future career as a neonatal nurse.
3. Pass the NCLEX-RN exam and become a Registered Nurse (RN)
Every RN in the United States is required to take (and pass) the National Council Licensing Examination for registered nurses, commonly referred to as NCLEX-RN. The test focuses on your knowledge of four specific areas of nursing, including:
Safe, effective care environments
Health promotion and maintenance
Psychosocial integrity and how to cope with the stresses of being a nurse
Physiological integrity and your ability to deliver proper nursing care
Studying for and passing your NCLEX doesn't need to be an overwhelmingly stressful experience. In fact, as a future neonatal nurse, you'll be wise to follow the advice of RNs who share their tips for success.
4. Build clinical experience working in a neonatal facility
Once you become a practicing RN, you'll need to start building relevant specialty experience to become a neonatal nurse. That means a minimum of two years (experience required can vary by employer) working at a hospital or clinic with a NICU providing care to acutely and critically ill neonatal patients and their families.
As your career as a neonatal nurse begins to take shape, you'll discover it's a specialization that can take you in a number of different directions. According to NANN, you may choose to focus your attention on becoming a:
Neonatal staff nurse who provides technical care for acutely ill infants or supportive care for convalescent or mildly ill newborns.
Neonatal nurse manager who provides leadership for the staffing and administration of the NICU.
Neonatal clinical nurse specialist who provides up-to-date education and support to both nursing and ancillary staff who are learning clinical skills.
Neonatal developmental care specialist who provides direct care and assists colleagues in meeting the developmental needs of sick and preterm infants.
Neonatal nurse practitioner (NNP) who works with physicians and nursing staff to provide comprehensive critical care to the infants in the NICU.
5. Take and pass a national neonatal certification exam
After gaining experience in the NICU, most neonatal nurses choose to take one or more certification exams to validate their knowledge and advance their careers. A number of tests specific to neonatal nursing are offered by several certification organizations, and many enable you to prove your expertise in a specific area of neonatal nursing. For example, nursinglicensure.org lists:
Neonatal Resuscitation Program (NRP) certification is a basic requirement for neonatal nurses.
National Certification Corporation (NCC) offers certifications in Low Risk Neonatal Nursing (RNC-LRN)  and National Intensive Care Nursing (RNC-NIC).
Electronic Fetal Monitoring (C-EFM) and Neonatal Pediatric Transport (C-NPT) are sub-specialty certifications offered to RNs and other healthcare professionals such as paramedics and physician assistants.
The American Association of Critical Care Nursing offers CCRN® certification for nurses who provide direct care to acutely/critically ill neonatal patients.
Regardless of any sub-specializations you decide to pursue, it's generally advised that all neonatal nurses should be certified in:
Basic Life Support (BLS)
Advanced Cardiovascular Life Support (ACLS)
Neonatal Resuscitation Program (NRP)
6. Begin your career as a certified neonatal nurse!
Becoming a neonatal nurse is not for the faint of heart, but if you possess the knowledge, compassion and critical thinking skills to care for critically ill infants, it can be an extremely rewarding career choice. It can be stressful and emotionally challenging at times, but the comfort and care you provide will come with the reward of knowing you're making a difference helping new people come into the world healthy and happy.
Just let us know when you're ready to get started. We'll be here with the education, training and support you need to achieve a professionally satisfying, personally rewarding career.
1. The baccalaureate degree program in nursing at Herzing University Akron, Atlanta, Brookfield, Kenosha, Madison, Online, Minneapolis and Orlando are accredited by the Commission on Collegiate Nursing Education (http://www.ccneaccreditation.org).
The Bachelor of Science in Nursing program at the New Orleans Campus has initial approval by the Louisiana State Nursing Board (17373 Perkins Road, Baton Rouge, LA 70810; 225-755-7500). Consequently, graduates are eligible to sit for the National Council of State Boards of Nursing (NCLEX-RN) licensing exam upon successful completion of the program. Passing this exam allows graduates to apply to the State Board of Nursing for licensure as a registered nurse.
The Bachelor of Science in Nursing program at the New Orleans Campus is not accredited by the Commission on Collegiate Nursing Education (www.ccneaccreditation.org) or the Accreditation Commission for Education in Nursing (ACEN, 3343 Peachtree Road NE, Suite 850, Atlanta, Georgia 30326, 404-975-5000, www.acennuring.org) at this time and no representation has been made as to when or if such an accreditation will be obtained. Some employers may prefer hiring graduates from a programmatically accredited program. Students are advised to consult with employers of preference as to the importance of this accreditation on their hiring decision.
---
* Bureau of Labor Statistics (BLS), U.S. Department of Labor, Occupational Outlook Handbook 2020. BLS estimates do not represent entry-level wages and/or salaries. Multiple factors, including prior experience, age, geography market in which you want to work and degree field, will affect career outcomes and earnings. Herzing neither represents that its graduates will earn the average salaries calculated by BLS for a particular job nor guarantees that graduation from its program will result in a job, promotion, salary increase or other career growth.
Classes Start July 11th
Learn More Today
Related Articles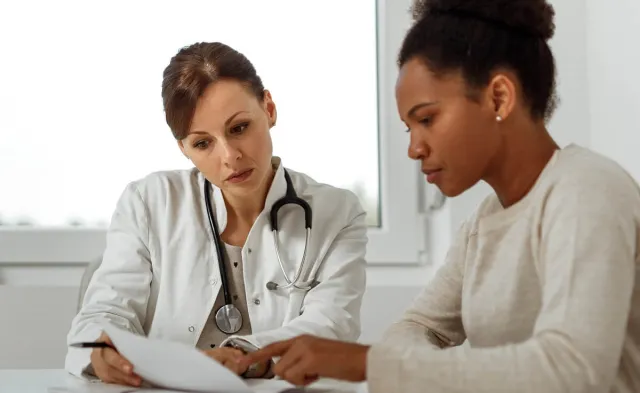 MSN vs. DNP: What's the Difference?
Herzing Staff
Jun 1, 2022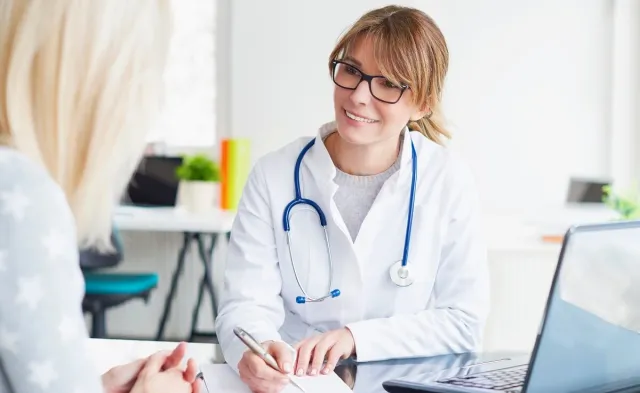 What Can I Do with a Doctor of Nursing Practice (DNP)?
Herzing Staff
Jun 1, 2022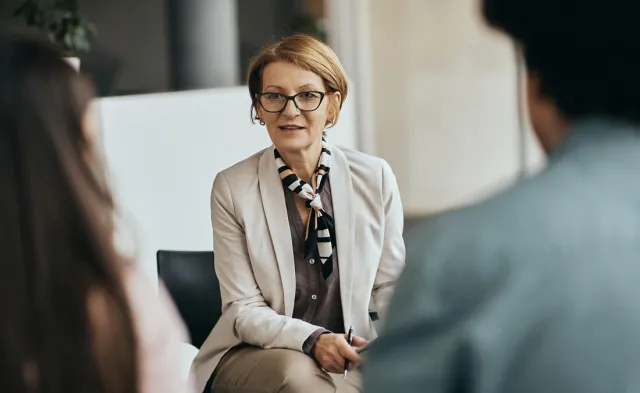 Herzing Staff
May 13, 2022