Reasons to consider pursuing a Bachelor of Science in Nursing (BSN)
Are you a registered nurse considering pursuing a Bachelor of Science in Nursing (BSN)? Whether you have an ADN/ASN or diploma, there are many advantages to earning your bachelor's degree in nursing.
Here are eight key benefits to consider as you determine the next step of your nursing career: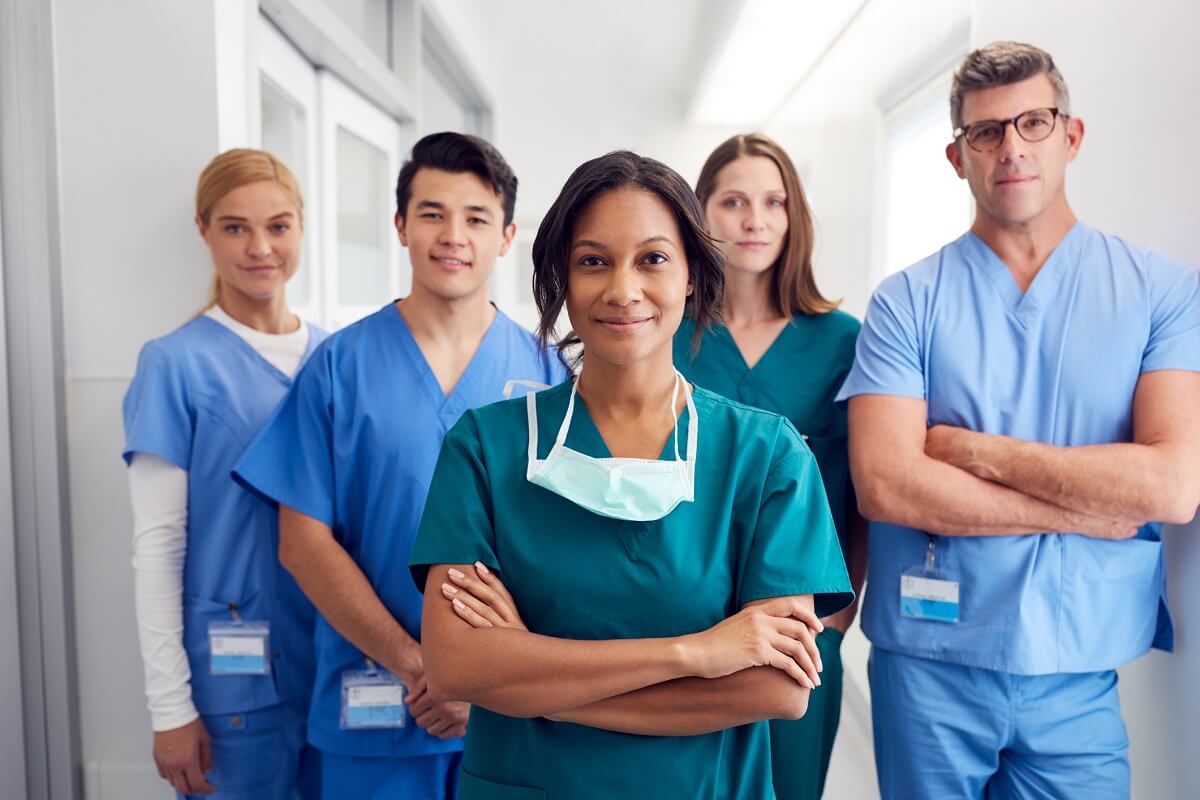 1. BSN-prepared nurses are linked to better patient outcomes
RNs who have completed a Bachelor of Science in Nursing degree have been linked to better patient care and overall outcomes, in part because they have more extensive training and additional knowledge to draw upon.
According to several studies cited by The American Association of Colleges of Nursing (AACN), baccalaureate-prepared RNs are reported as "significantly" better prepared in 12 of 16 areas related to qualify and safety, and an increase in proportion of BSN-prepared nurses in hospital units lowers the odds of patient mortality. Hospitals with a higher percentage of RNs with a BSN had lower mortality in serious health conditions such as congestive heart failure, decubitus ulcers, pulmonary embolism and deep vein thrombosis.
2. BSN nurses better qualify for more types of jobs
With a BSN, you may become more qualified to find work in your preferred healthcare setting, including hospitals, clinics, nursing homes, assisted living facilities, or even educational settings such as teaching hospitals or school districts. Within a hospital setting, you can work in a variety of different specialty departments, including the med/surg, critical care, post-anesthesia care unit (PACU) and more.
While roles and responsibilities can be similar regardless of the degree you've earned, there are certain RN jobs—with higher pay scales—for which employers can require a BSN. These may include unit or departmental coordinator roles, nurse educator roles, and management positions that require the additional knowledge and skills that are learned in a BSN program.
3. BSN nurses are positioned best for career advancement
After you have gained some experience nursing, you may decide you are ready for a more challenging position or greater responsibilities. With a BSN, you likely have a variety of opportunities for advancement. These roles may allow you to share your nursing knowledge with others, expand your own knowledge, and grow your leadership skills. Job titles you may earn with a BSN include:
Nurse Manager
Health Educator
Case Manager
Quality Coordinator
Director
Medical and Health Services Manager
4. You can potentially make more money with a BSN
Obtaining your BSN can increase your earning potential, so you have the chance to compete for higher paying jobs. According to the Bureau of Labor Statistics, the average annual salary for registered nurses is $89,010 per year ($42.80 per hour). This amount may increase depending on which state you practice in, the amount of experience you possess, and if you specialize in a certain area of nursing.*
5. There is further opportunity to specialize with a BSN
One of the biggest differences between an ADN or ASN vs. a BSN is the ability to specialize and focus on a particular area of nursing. With a BSN, you can specialize in a specific area or interest, such as:
Pediatric nursing
Public health nursing
Cardiac nursing
Critical care nursing
ER nursing
Geriatric nursing
…and much more
6. Qualification for MSN programs
If you wish to expand your skillset, take on a leadership role and increase your earning potential even more, an MSN is a great option. Herzing University offers a variety of MSN specializations, including:
Adult Gerontology Nurse Practitioner (AGNP). Specialize in the adult population; you can choose acute care or primary care concentrations.
Family Nurse Practitioner: In this role, you'll provide primary and specialty care to patients of all ages, from pediatric to adults.
Nursing Education (Nurse Educator): As a nurse educator, you will help guide the next generation of nurses and play a key role as a mentor, teacher, and role model for nursing students.
Nursing Leadership & Administration: This degree can help prepare you for leadership positions quality, safety, provider practice management and more within a healthcare system.
Pediatric Nurse Practitioner. Become a primary care nurse practitioner specializing in treatment of infants, toddlers, adolescents, and young adults.
Psychiatric Mental Health Nurse Practitioner: In this role, you can help patients manage mental disorders and promote mental health awareness and education.
Public Health. Make your impact as a fierce advocate for population health, health promotion, and community health services.
However, you might not need a BSN to pursue one of these MSN concentrations. If you are interested in one of the MSN specializations listed above you may already be eligible to enroll in our RN to MSN program in that concentration without having to earn a BSN.
7. More and more hospitals are seeking BSN-prepared nurses
According to a survey performed by the AACN, 43.2% of hospitals and other healthcare settings are requiring new hires to have a BSN. In addition, 82.1% of employers express a strong preference for BSN-program graduates.
This is partially due to Magnet status, a credential of organizational recognition of nursing excellence. Magnet hospitals are required to have 100% of nurse leaders and nurse managers hold a baccalaureate or graduate degree. Research has linked Magnet hospitals and health center with improved clinical outcomes, improved patient satisfaction, higher satisfaction among nurses and lower nurse turnover.
8. Earning a BSN may not take as long as you think
Many people ask "How long will it take for me to earn my BSN degree?"
If you are a nurse with an active RN license, you can complete your BSN online in as little as a year in Herzing University's online RN to BSN program. In fact, you can continue working as an RN while gaining new skills that you can apply immediately.
Herzing offers flexible, online classes and accessible faculty with strong professional credentials to help you prepare for new challenges.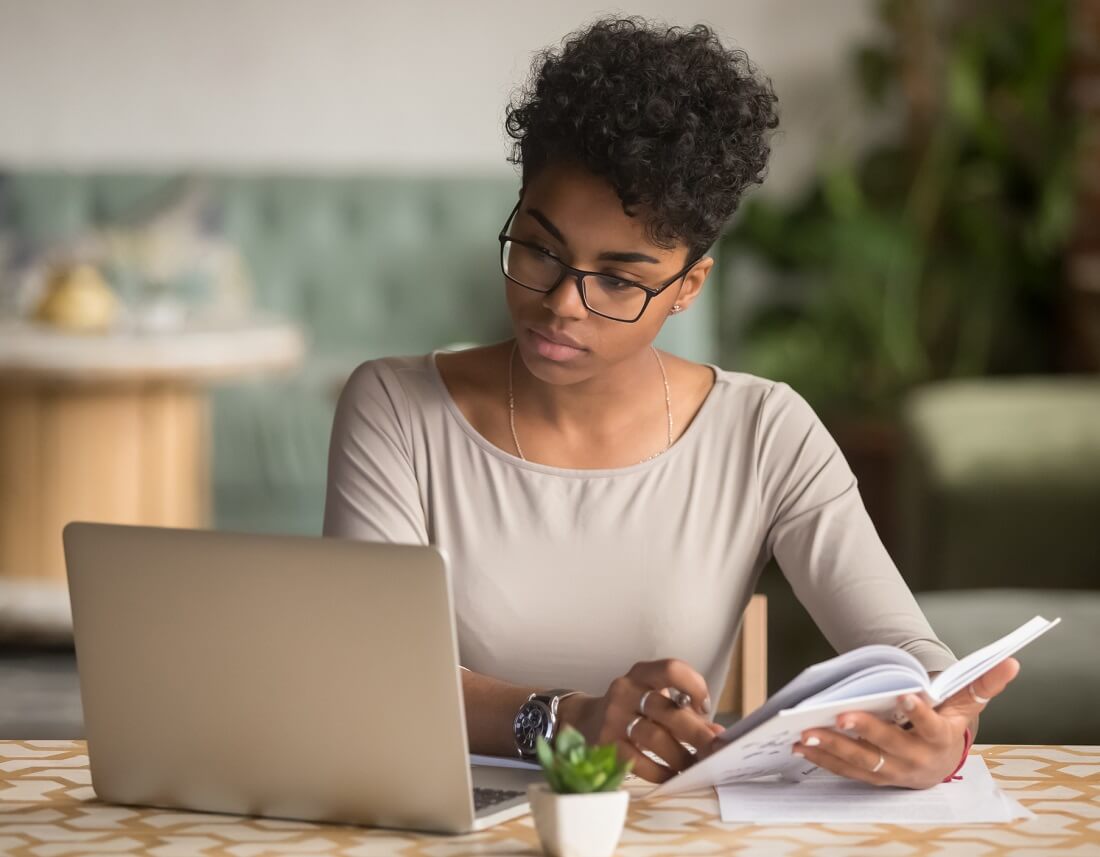 Going from RN to BSN IS possible with Herzing
It's important to know the advantages to becoming a BSN-prepared nurse, get information on the education requirements, and understand what courses you'll need to help get your nursing career to the next level.
Earn your BSN through Herzing's flexible online program and unlock your potential for greater knowledge, earning potential, and career opportunities. You are possible!
---
* Bureau of Labor Statistics (BLS), U.S. Department of Labor, Occupational Outlook Handbook 2022. BLS estimates do not represent entry-level wages and/or salaries. Multiple factors, including prior experience, age, geography market in which you want to work and degree field, will affect career outcomes and earnings. Herzing neither represents that its graduates will earn the average salaries calculated by BLS for a particular job nor guarantees that graduation from its program will result in a job, promotion, salary increase or other career growth.
Classes Start January 8th
Learn More Today