After eight years as a certified nurse's assistant (CNA), Nabeela Rehan believed it was time for something more.
"I loved my job and I knew that nursing was the right career for me," she recalls. "I really enjoyed working with patients, so I wanted to pursue a role that would allow me to be more hands-on."
So, she enrolled in Herzing's bachelor of nursing program, planning to advance her career by becoming a BSN-prepared registered nurse. Rehan was eager to expand her experience in patient care through community-based volunteer and clinical work, a central component of Herzing's BSN program.
She was especially intrigued by the opportunity to volunteer at the Royal Family Kids Camp (RFK), a local summer camp that provides support for foster children who are victims of abuse, abandonment or neglect. Nursing students regularly volunteer at the camp, offering health education, care and mentorship for children who might not otherwise have positive role models in their lives.
Still, Rehan was a little nervous – she didn't know much about working with children, especially counseling children who had experienced emotional trauma.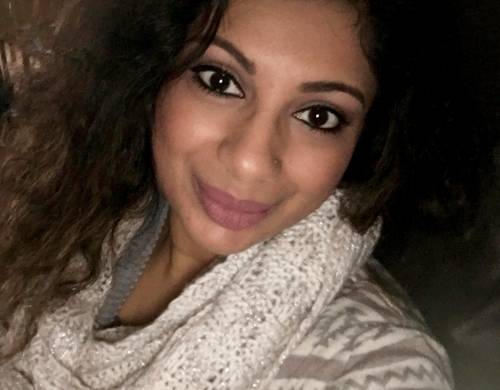 Nevertheless, she knew that taking the next step in her nursing career would also require her to spend time outside of her comfort zone. After all, nurses work with patients of all ages, and a holistic approach to patient care includes tending to both emotional and physical health.
"I knew that volunteering at the camp was going to change my life," she says. "But I had no idea just how much it would affect what I do today."
Working with the young campers helped Rehan realize that nursing is about more than just helping patients feel better physically. Simply lending an ear and being a source of comfort is one of the most significant ways that nursing students can help the campers, and it also aids in the development of interpersonal communication skills needed for optimal patient care.
"Community-based work makes the difference between a BSN and ASN nurse," says Clinical Nurse Educator Joan Neave. "Providing public health education and increasing access to health services in the community ensures a healthier future for everyone."
Nurses play a vital role in ensuring the health of future generations, both in and out of the hospital. Through community-based nursing experience, BSN students can develop an enhanced understanding of a nurse's role in supporting public health, as well as valuable leadership skills.
Hospitals aspiring to Magnet status are more likely to hire BSN-prepared nurses, whose depth of experience in quality patient care has been shown to produce better patient outcomes. In fact, BSN-prepared nurses are most desirable in the job market for registered nurses overall, which is expected to grow by as much as 15 percent through 2026.
For Rehan and others, community service is more than just relevant professional experience—it's also incredibly rewarding.
---
* Bureau of Labor Statistics (BLS), U.S. Department of Labor, Occupational Outlook Handbook 2022. BLS estimates do not represent entry-level wages and/or salaries. Multiple factors, including prior experience, age, geography market in which you want to work and degree field, will affect career outcomes and earnings. Herzing neither represents that its graduates will earn the average salaries calculated by BLS for a particular job nor guarantees that graduation from its program will result in a job, promotion, salary increase or other career growth.