Banner Image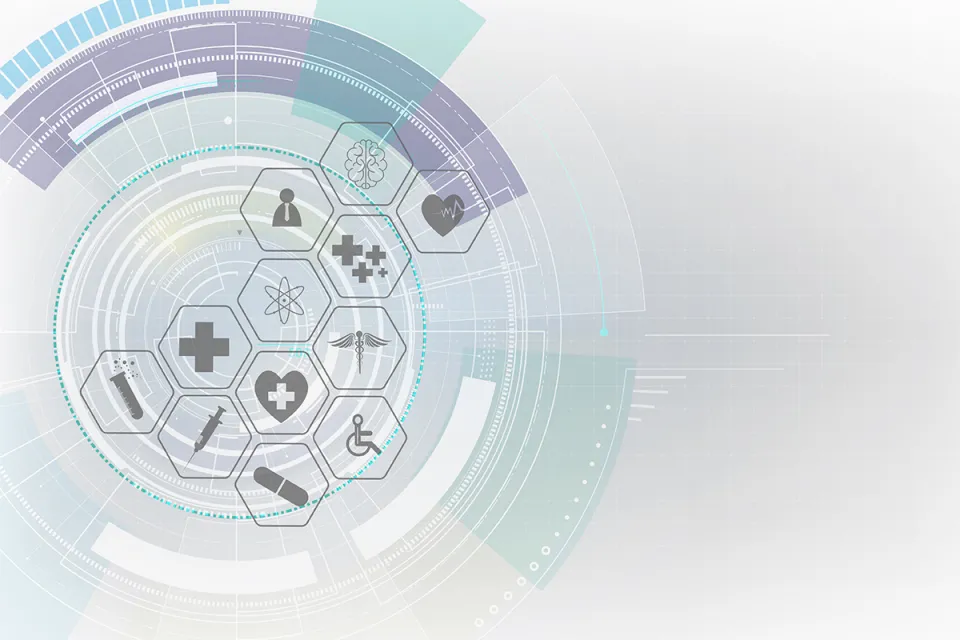 If you're interested in technology, love working with data and want to make a difference in healthcare, a health information management (HIM) career could be a good fit for you. HIM careers are experiencing rapid growth as healthcare organizations invest in digital technologies to streamline record-keeping processes and secure vast amounts of patient data.
As a health information management professional, you can pursue a variety of career paths, from technical coding positions to advanced leadership and management roles in any healthcare setting.
Check out these five fast-growing HIM careers:
1. Medical Records Technician
Medical records technicians, also called medical coders or coding specialists, ensure that patient information is recorded and cataloged correctly. In addition to verifying patient records, they also analyze patient data to help improve patient care and cost structures. This job is ideal for those who are detail-oriented and have strong organizational skills.
The Bureau of Labor Statistics predicts that employment for medical records technicians will grow by as much as 9 percent through 2030—faster than average for most occupations. Medical records technicians are also among U.S. News & World Report's ranking of Best Health Care Support Jobs of 2021 due to fast-paced employment growth, a flexible work environment and opportunities for career advancement.
Learn more about what you need to do to become a medical records technician, including educational and certification requirements.
2. Medical and Health Services Manager
Medical and health services managers plan, direct and coordinate the day-to-day operations of a healthcare facility. The Bureau of Labor Statistics reports that healthcare organizations have a growing need for managers with knowledge of health information technology and informatics. They project 32% employment growth for medical and health services managers between 2020-2030.
Most medical and health services managers have a bachelor's degree in health information management and administrative or clinical experience at a hospital or other healthcare facility. The BLS reports the average salary for medical services managers in 2019 was $115,160.
3. HIM Consultant
Management consultants help companies solve their complex business problems. A health information management consultant specializes in helping healthcare organizations with their HIM needs, such as implementing new medical records systems and processes.
The Bureau of Labor Statistics (BLS) predicts that employment for management consultants will grow by 14 percent through 2030, adding more than 120,000 new jobs. Much of this growth will be in the healthcare sector, as organizations look to cut costs and implement new technologies to manage patient records. Management consultants earned an average salary of $95,560 in 2019, according to the BLS.
4. Patient Information Coordinator
Patient information coordinators, also called health educators or patient navigators, help people manage their health information and understand their healthcare provider and insurance options. Patient coordinators must have exceptional communications skills and a thorough knowledge of medical terminology as well as health information technology.
The BLS predicts 13 percent employment growth for health educators through 2030, much faster than average for all occupations. Health educators earned a median salary of $60,500 in 2019, according to the BLS.
5. HIM Director
With experience, HIM professionals can advance to mid- and upper-level management roles, such as HIM director. The HIM director manages all operations and personnel in the HIM department and works with executive management to provide efficient and secure access to quality patient data. This position might also be called a Health Information Administrator or Manager.
Classes Start November 1st
Learn More Today
Related Articles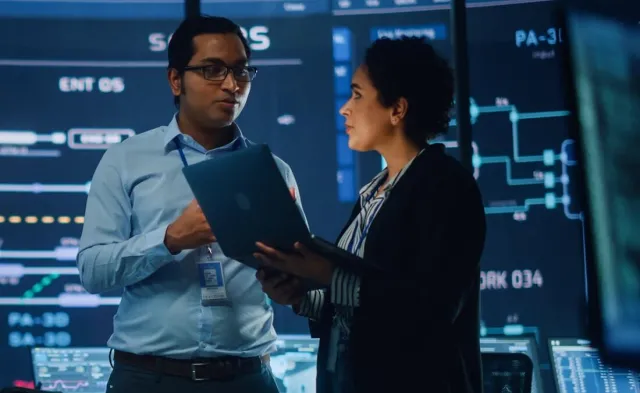 What can you do with a cyber security degree?
Herzing Staff
Oct 13, 2021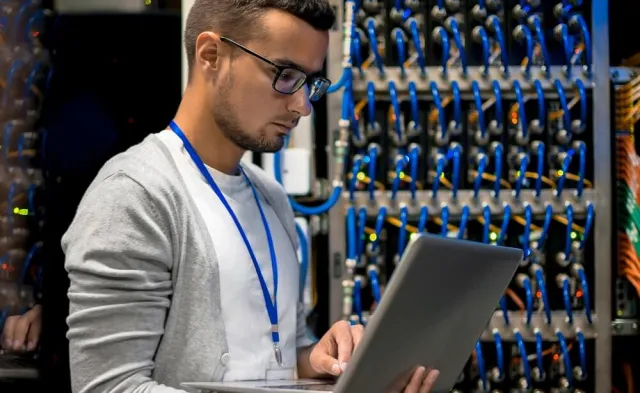 How to Become an IT Support Technician
Herzing Staff
Aug 23, 2021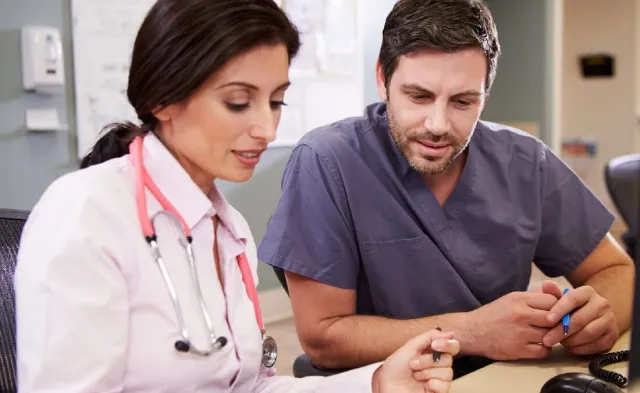 RN vs. NP: What's the Difference?
Herzing Staff
Aug 11, 2021
Frequently Asked Questions
Finding your place and succeeding in your career depends on your strengths in relation to the skills needed in health information management, including:
Analytical skills
Attention to detail
Communication and teamwork
Technical skills
Leadership skills
Because of the increased need for data-driven decision making and growth of information technology in healthcare, health information managers must be adept on the execution or managerial side of day-do-day tasks. Those strong on both sides can find great career success in HIM.
The time it needed to complete your degree depends on the school and program you choose. Here are the estimates for Herzing University HIM programs:
Registered Health Information Administration (RHIA)
Graduates of the Bachelor of Science in Health Information Management are eligible to take the Registered Health Information Administration (RHIA) exam through the American Health Information Management Association (AHIMA).
Registered Health Information Technician (RHIT)
Graduates of the Associate of Science in Health Information Management are eligible to take the Registered Health Information Technician (RHIT) exam through the American Health Information Management Association (AHIMA).
Eligibility:
Only those who successfully:
Complete a bachelor's degree in a HIM program accredited by the Commission on Accreditation of Health Informatics and Information Management Education (CAHIIM) or are enrolled in their last term of study
OR
Graduate from a HIM program that is approved by a foreign association with which AHIMA has a reciprocity agreement.
You can make more than $190,000 at the highest positions in HIM medical and health services, according to 2020 data from the Bureau of Labor Statistics (BLS). Health technologists and technicians reportedly earn an average salary of $48,270 per year ($23.21 per hour).*
It all depends on your level of degree attained, certifications and experience in HIM. The ladder is tall and educated prospects are in high demand. Read more about the average salary for health information management jobs typically requiring an associate's or bachelor's degree in HIM.
As a medical records technician, you can build your career in a variety of healthcare settings. Most medical records technicians in 2019 worked in hospitals according to the BLS. You can also work in general practice, physicians' offices, administrative support or technical services. Long-term care facilities also offer many employment opportunities as the elderly population in the U.S. seeks affordable care options.
As a full-time medical records clerk, you would likely have access to benefits such as a 401(k), paid vacation and medical and dental insurance. With the options to work part-time and weekend shifts, a career as a medical records clerk is very flexible, allowing you to explore the positions that best suit your professional goals.
Take the first step with Herzing.
An associate or bachelor's degree in health information management is the first step to your future HIM career.
At Herzing University, students can start in the bachelor's program right away and work to graduate in just three years, or begin in Herzing's associate degree program and seamlessly transfer coursework and skills into the bachelor's degree program after graduation.
Getting your degree may seem like a big expense, but the opportunity to become highly qualified in a growing field means getting your HIM degree is worth it and an excellent career choice.
---
* Bureau of Labor Statistics (BLS), U.S. Department of Labor, Occupational Outlook Handbook 2020. BLS estimates do not represent entry-level wages and/or salaries. Multiple factors, including prior experience, age, geography market in which you want to work and degree field, will affect career outcomes and earnings. Herzing neither represents that its graduates will earn the average salaries calculated by BLS for a particular job nor guarantees that graduation from its program will result in a job, promotion, salary increase or other career growth.