Banner Image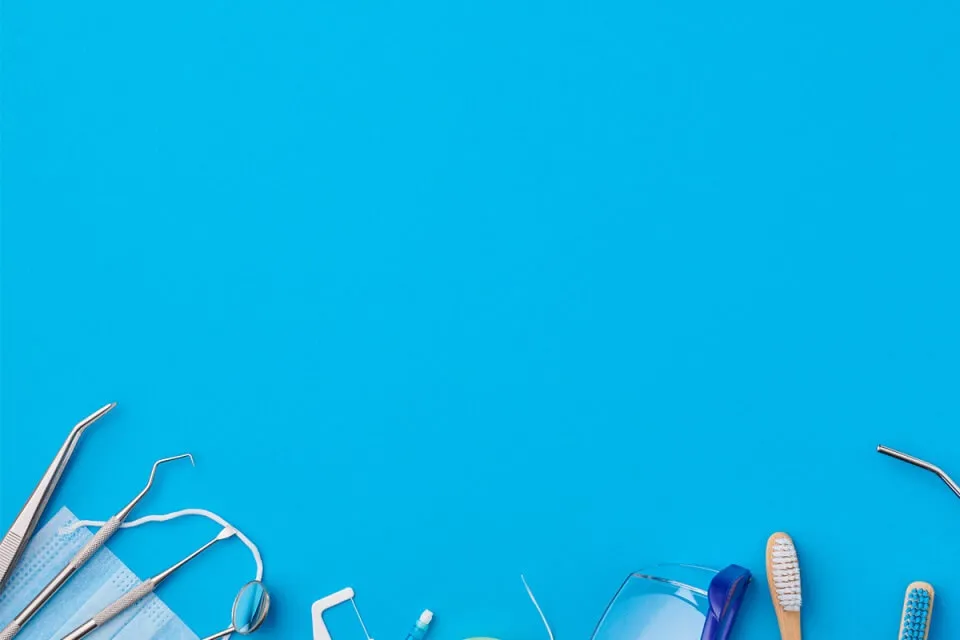 If you're not familiar with the dental field, it can be easy to confuse a dental assistant with a dental hygienist, especially since both work under the supervision of a dentist. Both careers share some similar responsibilities, but they are ultimately different jobs. While becoming a dentist can take many years of schooling, there are various career pathways available for you to earn your degree in the dental field in as few as 16 to 36 months.
Here are some key differences between a dental assistant and a dental hygienist, and how you can start your career:
1. Job Responsibilities and Outlook
While dental assistants and dental hygienists have different responsibilities, the two occupations share a similar job outlook. Careers in dental assisting and dental hygiene are expected to grow according to the Bureau of Labor Statistics (BLS). Dental hygienists are predicted to see 23,100 new jobs between 2020-2030 and dental assistants are predicted to see 36,900 new jobs.
When it comes to job responsibilities, dental assistants play a role in every aspect of patient care. They help patients before the hygienist, sterilize dental instruments, hand instruments to the dentist during procedures, and use suction hoses and other equipment during exams. They're also responsible for some of the administrative tasks at a dental office, which includes:
Scheduling patient appointments
Keeping records of patient treatment
Working with patients on billing and payments
Dental hygienists conduct patient cleanings and examinations, which can include removing tartar, plaque and stains from a patient's teeth before the dentist's examination. The tasks dental hygienists are allowed to perform depend on the state. Some of their additional responsibilities include:
Providing basic instructions on oral hygiene
Administering fluoride or sealant treatment
Taking X-rays
Documenting patient care and treatment
Dental hygienists ranked #2 in best health care support jobs for 2023 by U. S. News and World Report.
2. Job Skills
To get a job as a dental assistant or dental hygienist, it helps if you have the right skills that will help you excel in each position.
Because dental assistants oversee patients, they need to have strong interpersonal communication skills. Some patients may feel anxious, which is why dental assistants need to be empathetic and patient. Other important skills include organization and decision making.
Dental hygiene might be right for you if you have strong problem-solving and critical thinking skills because hygienists need to be able to assess and evaluate patients to help develop an oral hygiene plan. In some states, dental hygienists work without the direct supervision of a dentist, so hygienists should be very detail-oriented. They must follow protocols and think outside the box to help dentists properly diagnose and treat a patient.
3. Education
Dental assistants usually require some type of educational experience. Some states require assistants to complete an accredited program and pass an exam, while others require on-the-job training. Herzing offers two pathways to become a dental assistant:
You can complete your diploma in dental assisting in as few as 16 months with the ability to transfer 51 credits into an associate degree program.
You can also earn your associate of applied science in dental assisting in as few as 24 months. After completing the program, you will be prepared to sit for the Certified Dental Assistant Exam (CDA) to become a licensed dental assistant.
Dental hygienists are typically required to have at least an associate degree, but you can earn your bachelor's degree at Herzing. Completing a bachelor's degree program opens up opportunities for teaching or clinical practice in public or school health programs, where bachelor's degrees are required.
You Can Complete Both!
If both careers sound appealing to you, you may be interested in pursuing your dental assisting and dental hygiene degree at the same time. While most schools may make you chose one, you can complete both at Herzing.
Herzing offers a dental hygiene bridge program where you can earn both dental assisting and dental hygiene credentials. With this program, you can earn your dental assisting qualification in as few as 24 months and then continue your education earn your bachelor's degree while you work. In total, you can complete both credentials in just 4 years!
Tips for Dental Hygiene and Assisting
As you start your career in dental assisting or dental hygiene, keep in mind these habits that many top dental professionals regularly practice:   
Never stop learning: Even after earning your degree, it can be beneficial to continue learning to stay up-to-date on the industry. There are many publications and organizations that you can enroll in to stay on top of the latest news and trends.
You can advance in the future. You can first become a dental assistant, than in the future transition from dental assisting to dental hygienist.
Stay positive: Both the assistant and the hygienist have a key role in "setting the stage" for dentistry since they are at the forefront of patient care. Let your passion for your job shine through and do your best to remain optimistic to keep your patients at ease.
Think like a patient: While you are knowledgeable in your field, it can be helpful to put yourself in your patients' shoes. Doing so, you can begin to anticipate some of their concerns and in the process inform, educate and motivate both your co-workers and your patients.
---
* Bureau of Labor Statistics (BLS), U.S. Department of Labor, Occupational Outlook Handbook 2021. BLS estimates do not represent entry-level wages and/or salaries. Multiple factors, including prior experience, age, geography market in which you want to work and degree field, will affect career outcomes and earnings. Herzing neither represents that its graduates will earn the average salaries calculated by BLS for a particular job nor guarantees that graduation from its program will result in a job, promotion, salary increase or other career growth.
Classes Start October 30th
Learn More Today