Choose your career path in health information
We want to help you develop a better understanding of jobs in medical billing and coding and how they relate to the broader field of Health Information Management (HIM) so you can make an informed decision about your potential career path.
Here are 5 things to consider when comparing health information management to medical billing and coding:
Banner Image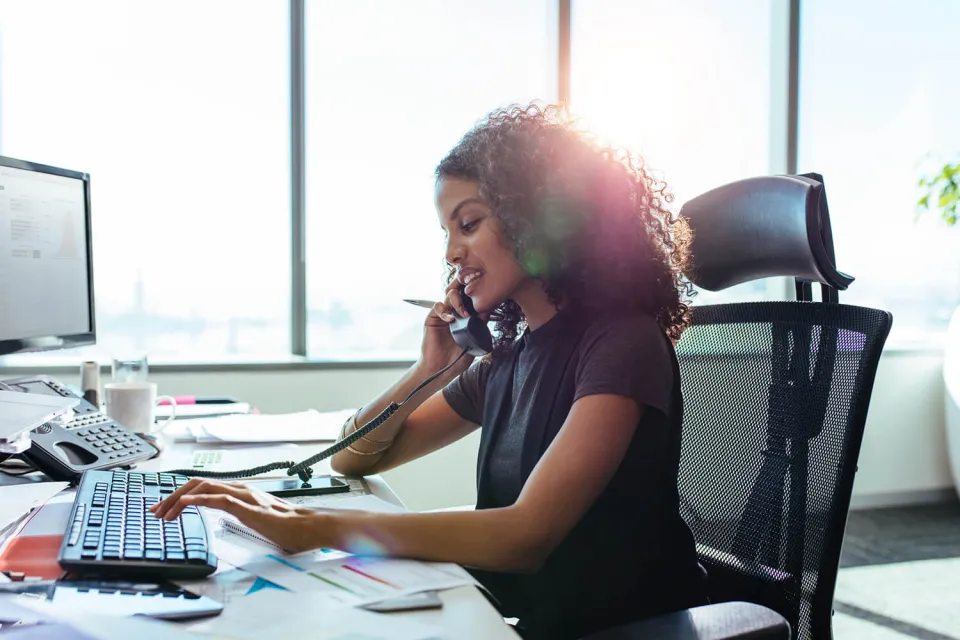 1. Scope of duties
Billers and coders, sometimes referred to as medical records specialists, are key contributors in the healthcare revenue cycle responsible for determining how services are invoiced and processed. These professionals work with patients and insurance providers to ensure Electronic Medical Records (EMR) are assembled accurately and entered into health information systems properly.
Consider billing and coding to be one aspect of health information management rather than an entirely unique discipline. HIM regards the broader category encompassing all healthcare data and information systems, including patient data outside of the revenue cycle.
In this sense, you might consider a medical biller and/or coder as a health information specialist the same way you consider a professional basketball player an athlete. They aren't mutually exclusive; just as not every athlete is a basketball player, not every HIM professional works in medical billing and coding.
2. Other jobs in HIM
There are many potential career options in the field of health information management outside of billing and coding. Examples of job titles include:
Patient Care Coordinator
Patient Registrar
Health Information Manager
HIM Consultant
HIM Director
Each of these career pathways require a strong background and wealth of experience in health information technology (HIT) systems to succeed. HIT jobs outside of billing and coding involve maintenance, implementation, and troubleshooting of systems themselves.
Every job will have its own unique requirements for education, experience, and certification.
You can begin your HIM career in medical billing and coding and transition into new roles in the field as you continue to advance your skills and education.
3. Education requirements
Our online undergraduate programs are designed to help you start your career path on your terms. You can choose to start fast and get working as soon as possible in a diploma program—or start working towards a bachelor's degree to begin working towards more advanced job opportunities right from the start.
Medical billing and coding educational pathways include diploma and associate degree options. These programs are designed to prepare you to earn key billing and coding certifications that will help you qualify for jobs in the field immediately upon graduation.1 You can choose the diploma path and graduate in as soon as 10 months.
The HIM pathway includes both associate degree and bachelor's degree options. These programs correlate more closely to the list of additional HIM career options in the prior section.
You may consider billing and coding to be a perfect entry point into a longer career in the HIM field. Keep in mind if you earn a diploma or associate degree in billing and coding, you can potentially transfer credit earned into a HIM bachelor's degree program in the future.
i. Average number of months for students to complete the program attending full-time
4. Eligible certifications1
Each degree pathway aligns generally with a unique set of industry certifications:
Billing and Coding
Certified Professional Coder (CPC) from the American Academy of Professional Coders (AAPC)
Certified Coding Specialist (CCS) from the American Health Information Management Association (AHIMA)
Certified Billing and Coding Specialist (CBCS) from the National Healthcareer Association (NHA)
Health Information Management
Registered Health Information Technician (RHIT) from the American Health Information Management Association (AHIMA)
Registered Health information Administrator (RHIA), also from AHIMA
Certification eligibility depends on which pathway and what diploma or degree level you choose. HIM students may also be potentially eligible for the certifications listed under "Billing and Coding" above.
Salary
Two Bureau of Labor Statistics categories align with jobs in either medical billing and coding or health information management: Medical Records Specialists and Health Information Technologists and Medical Registrars.
According to the BLS, medical records specialists (including medical coders) earn an average salary of $48,310 per year ($23.23 per hour).*
The BLS reports health information technologists and medical registrars earn an average salary of $65,280 per year ($31.38 per hour).*
Learn more about earning potential in medical billing and coding and health information management.
Supporting your first step
Our goal is to help you discover the career in healthcare best suited to your talents, skills, and abilities.
No matter where you begin, we will help you reach your career goals and continue to build the career you've always wanted. We know you are possible!
1. Certification is not a state requirement.
---
* Bureau of Labor Statistics (BLS), U.S. Department of Labor, Occupational Outlook Handbook 2021. BLS estimates do not represent entry-level wages and/or salaries. Multiple factors, including prior experience, age, geography market in which you want to work and degree field, will affect career outcomes and earnings. Herzing neither represents that its graduates will earn the average salaries calculated by BLS for a particular job nor guarantees that graduation from its program will result in a job, promotion, salary increase or other career growth.
Classes Start October 30th
Learn More Today