Preview career paths in billing and/or coding
Medical billing and coding covers a lot of ground—starting with patient registration, securing claim reimbursement and ending with the delivery of payment to the provider. Getting from start to finish requires collaboration of billers and coders, insurance companies, patients, and numerous healthcare staff.
Billers and coders work in tandem to facilitate the healthcare revenue cycle. People commonly refer to "medical billing and coding" as a single discipline. But when considering medical billing and coding as a career path, it's important to understand these are two different jobs requiring different skills and personality traits. Develop enough experience and you can become a billing and coding specialist—but many students pursue either billing or coding.
Here are the biggest reasons to consider medical billing and coding as two separate jobs: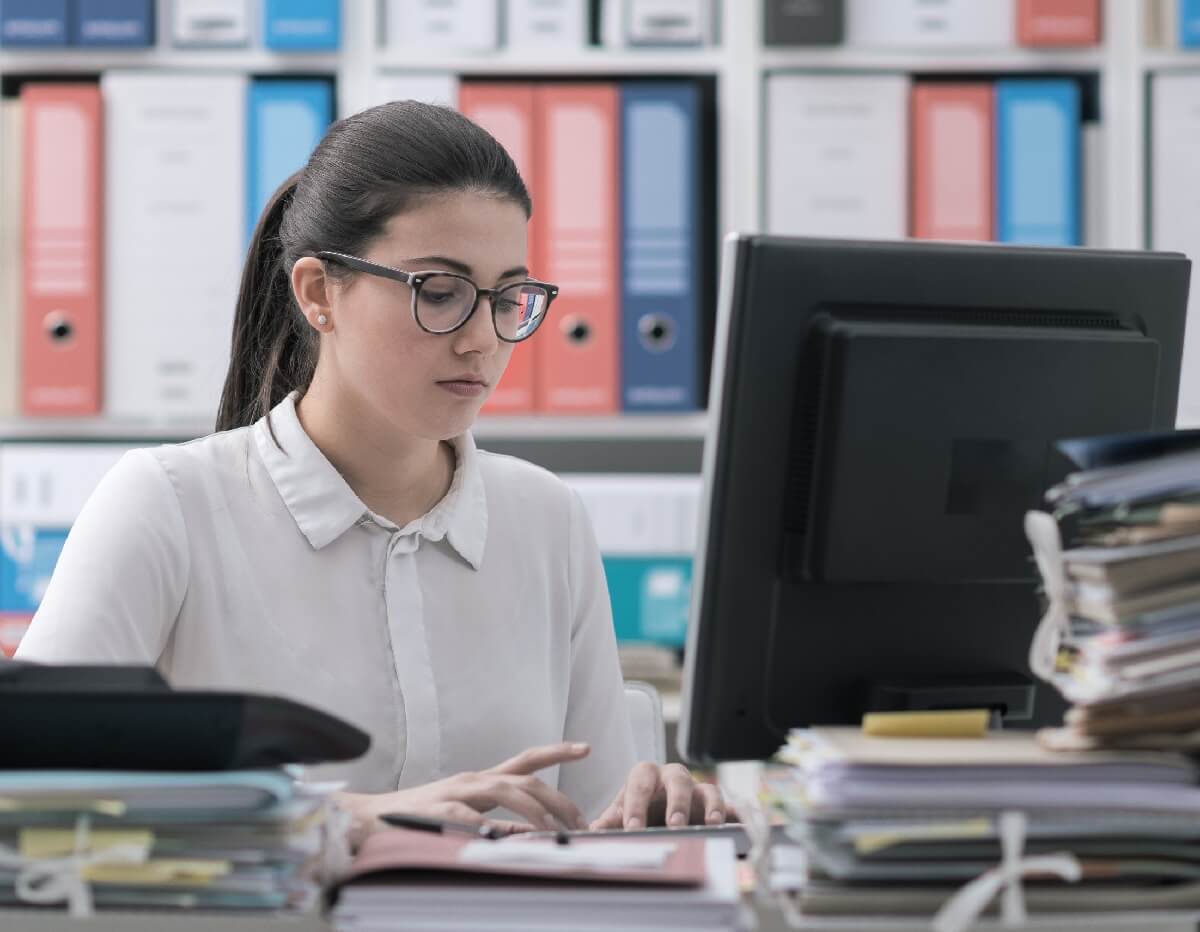 The Work
1. The work isn't the same.
Medical coders and billers have different responsibilities demanding distinct skillsets and abilities. A short definition of each discipline:
Medical coders first must interpret the care provided for patients into codes a computer system can understand. There are a few primary types of medical codes, including Current Procedural Terminology (CPT) and International Classification of Diseases, Tenth Revision (ICD-10) codes. Assigning the correct diagnosis and procedure codes requires sound knowledge of medical terminology and adherence to CPT coding guidelines / standards.
Medical billers then use the instructions provided by coders to file insurance claims and post payments to accounts. For claims to be paid medical information must be accurate. Billers work with insurance companies to work out denials/rejections, finalize the details and send out statements.
Personality
2. Personality matters.
Jobs in billing or coding require unique personality types. If you self-identify as more extroverted or introverted, you may be better off leaning hard one way or the other:
I am extroverted. You may prefer a job in medical billing. Billers need to be comfortable on the phone talking with patients and insurance companies, able to clearly communicate with many different people and smoothly resolve issues when needed.
I am introverted. You may be more comfortable in medical coding. Coders more often do their day-to-day work on their own in occasional collaboration with other healthcare staff. This is typically a better option for analytical, detail-oriented students uneasy with the idea of talking to people all day.
This is a not a strict rule. Plenty of students who tend to be introverted can really excel in medical billing—and vice versa.
Working with Patients
3. Billers work with patients. Coders usually don't.
Working with patients in a clinical setting isn't for everyone. Luckily there are many jobs in healthcare, including medical coding, where you can really help patients without having to work with them directly. Medical coders work behind the scenes in collaboration with physicians, billers and other staff.
Medical billers must communicate with patients. Things don't always go smoothly, and it's a biller's job to act professionally and empathize with patients who aren't always thrilled to discuss costs they never expected to cover. Effective billers help patients understand their charges and are an integral part of the overall healthcare experience.
Specialization
4. Larger healthcare facilities are more likely to split duties.
With greater demand for billing and coding services within larger organizations, hospitals often employ specialized coders and billers to carry out their individual responsibilities. When seeking your first entry-level job in medical billing or medical coding, start your search in hospitals and other large healthcare facilities.
In smaller businesses, such as private practices and physician's offices, it is more likely to find individuals who routinely perform both medical billing and coding to streamline the process and limit operating expenses. You may look for this type of role as you further your education and continue developing professional experience in both billing and coding.
The Role
5. Alliance vs. autonomy.
Consider medical coding an alliance role and medical billing an autonomous role.
Medical coders typically work directly for healthcare organizations in alliance with physicians, administrators and other healthcare workers.
Medical billers may potentially work more autonomously, facilitating communication between the several parties necessary to smoothen the billing process. Billing may be the best starting point for entrepreneurial-minded individuals interested in climbing the ladder in the healthcare administration field.
Education
6. Education & certification requirements.
Educational requirements are similar for both billers and coders. Many employers may prefer applicants with a diploma or associate degree in either billing, coding or both.
However, there are different industry certifications for each career. Primary certifications include:
Certified Billing and Coding Specialist (CBCS) from the National Healthcare Association (NHA). The eligible certification for medical billers and billing & coding specialists.
Certified Coding Associate (CCA) from the American Health Information Management Association (AHIMA). The desired certification for medical coders.
Salary
7. Salary & job outlook can vary.
While the two jobs are closely related and have similar educational requirements, because they are fundamentally separate roles medical billers and coders earn different average salaries across the US.
The Bureau of Labor Statistics (BLS) reports billing and posting clerks (including medical billers) earn an average salary of

$44,800

per year (

$21.54

per hour). The BLS projects a

0%

increase in employment from

2022-2032

.*
The BLS reports medical records technicians (including medical coders) earn an average salary of $48,310 per year ($23.23 per hour). The BLS projects an

9%

increase in employment from

2022-2032

.*
The more you further your education, develop skills and gain experience in the field, the better chance you'll have to earn higher pay and qualify for better jobs in medical billing and/or coding. You can potentially advance from billing and coding to the health information management track and increase your earning potential in the future.
Can I do both?
Absolutely. Rock stars can wear both hats. Those who walk the line between extrovert and introvert, get the right education and develop valuable experience in both roles can become a true specialist in billing and coding.
However, you'll need to be reasonable in your expectations upon graduating with a diploma or associate degree. Finding an entry-level work-from-home job in billing and coding straight out of school can be very difficult. Just the same as any other career, you will need to work hard and earn your way into the job you really want.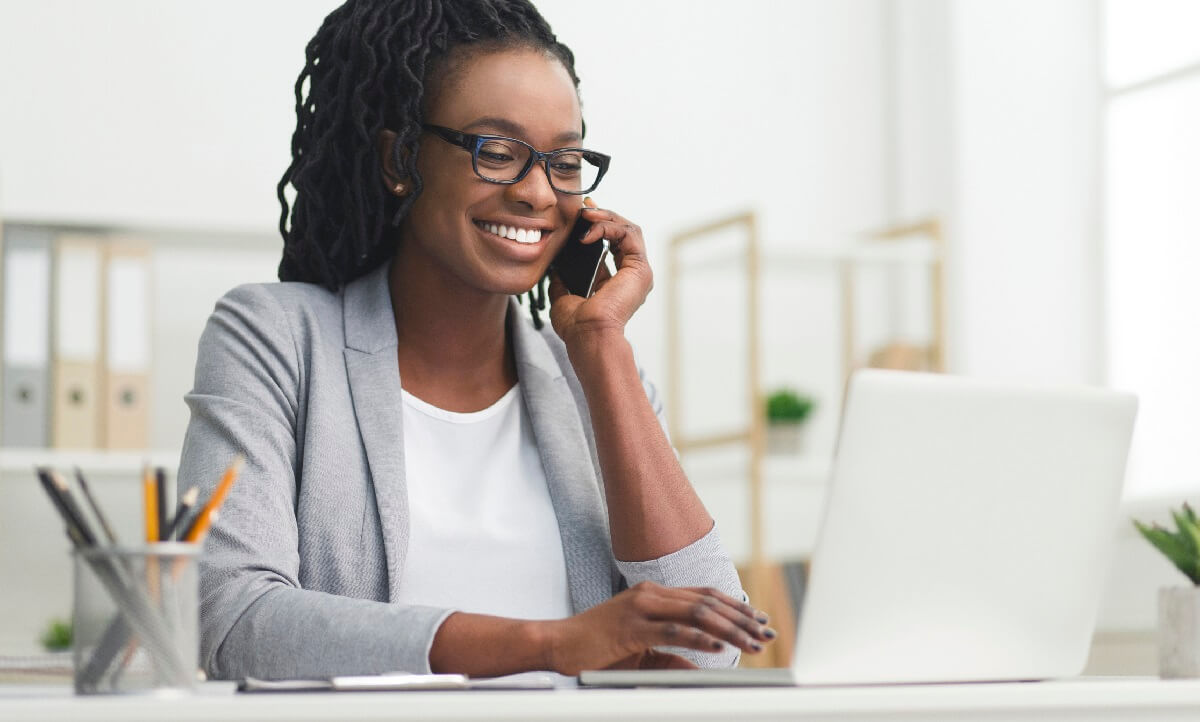 How do I start?
Choose the path that's right for you and get educated. We can help.
Herzing University offers several online degree and diploma options in medical billing and coding you may complete in 8-20 months. Our program is built to help you earn the education you need to get certified and qualify for your first entry-level job as a biller, coder, or billing & coding specialist—and build the skills you need to thrive in your new career. We are here to help you take the first step.
Learn more about our online medical billing and coding programs, including our Insurance Billing and Coding Specialist and coding-focused Medical Coding degree options.
---
* Bureau of Labor Statistics (BLS), U.S. Department of Labor, Occupational Outlook Handbook 2022. BLS estimates do not represent entry-level wages and/or salaries. Multiple factors, including prior experience, age, geography market in which you want to work and degree field, will affect career outcomes and earnings. Herzing neither represents that its graduates will earn the average salaries calculated by BLS for a particular job nor guarantees that graduation from its program will result in a job, promotion, salary increase or other career growth.
Classes Start January 8th
Learn More Today