Banner Image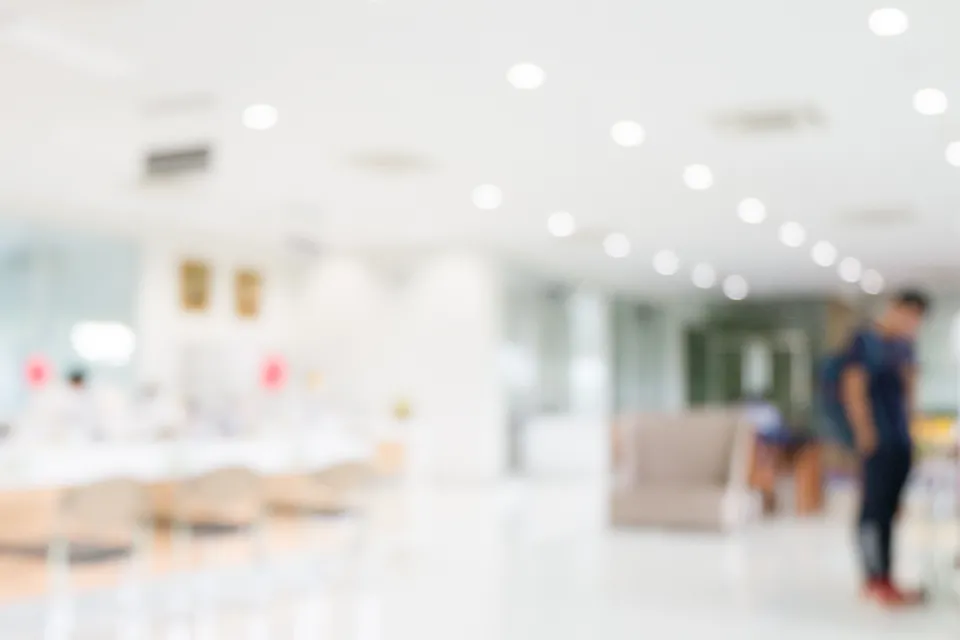 The healthcare industry is America's top employer, projected to account for a third of all new jobs created in the next decade, according to the Bureau of Labor Statistics. While demand for clinical healthcare professionals, such as registered nurses, is certainly on the rise, much of the future growth in the healthcare industry will be in administrative and management positions.
This is good news if you're interested in a career in healthcare, but can't quite see yourself in scrubs. Becoming a healthcare manager could be the right path for you.
To become a healthcare manager, you'll need to understand key business concepts as well as the trends shaping today's healthcare market. Most healthcare managers follow these four career steps:
1. Enroll in a healthcare management degree program
Many students pursue a Bachelor of Science in Healthcare Management degree in order to gain the business skills required for a management role in the healthcare field. Some students enroll in a bachelor's program after completing a certificate, diploma or associate program in a healthcare discipline, such as medical assisting.
2. Pick a concentration
Choose a school that allows you to customize your learning experience to fit your career goals. There are many different aspects of healthcare management, so it's important to select a concentration that will prepare you with all the relevant skills you'll need to succeed in your future career.
For example, Herzing University offers healthcare management concentrations in:
Leadership
Managed Care
Leadership and Managed Care combination
Our career advisors are available to help you decide which concentration is right for you.
3. Pursue industry certifications
Although not required to work in the industry, industry-recognized certifications can help you differentiate yourself in the workforce or advance your current healthcare management career.
The type of certification you pursue will depend on your particular concentration. Here are three common certifications for healthcare management professionals:
Project Management: Certified Associate in Project Management (CAPM) Certification
Leadership: Lean Six Sigma Yellow Belt Certification
Managed Care: Certified Specialist Managed Care (CSMC) Certification
4. Advance your career with a master's degree
If you're looking to go from healthcare manager to healthcare leader, an MBA in Healthcare Management or MS in Healthcare Administration can help you get there. You'll develop specialized knowledge in modern healthcare issues, trends and tools, as well as the strategic, analytical and problem-solving skills you'll need to succeed in a leadership role.
For nurses and other healthcare professionals, an MBA program can help you make the step from clinical practice to management.
A healthcare administration degree has applications in almost every healthcare-oriented field, from health insurance to outpatient care. Whether you are just starting your healthcare career, or looking to advance in your current role, the healthcare administration field has a lot to offer.
At Herzing, we make it easy for healthcare students to advance both their degrees and their careers. For example, students who complete an associate degree in medical assisting program online can earn a bachelor's in health administration in as little as 16 months. Additionally, students in the bachelor's degree program can get a jump start on earning an MBA in healthcare management through a dual credit option.
Our healthcare administration program is also fully online, providing the flexibility you need to balance your education with the demands of work, life and family.
What do healthcare managers do?
Today, healthcare organizations are bracing for a rapidly aging population – for example, about 10,000 baby boomers turn 65 each day – and they must be strategic about how they intend to meet growing healthcare needs. Healthcare managers play a key role in helping organizations prepare for and respond to this changing healthcare landscape.
As a healthcare manager, you'll be responsible for planning, directing and overseeing health services. You will also need to understand the business of healthcare in order to collaborate with other healthcare leaders on important organizational decisions.
Possible healthcare management job titles include:
Physician Practice Manager
Quality and Improvement Manager
Patient Finance Manager
Managed Care Representative
Healthcare Department Manager
Population Health Manager
See a more detailed list of positions in healthcare management for applicants who have earned an associate, bachelor or master's degree.
Most healthcare managers work for hospitals or other medical practices, such as physician offices, clinics and outpatient care centers, but they can also work in other fields like insurance or pharmaceutical sales.
With additional experience and education, healthcare managers can advance to executive-level management positions, such as Program Director or Chief Operations Officer. These roles are focused on strategic leadership and often require a master's-level degree or higher.
Healthcare manager vs. healthcare administrator
There are a few primary differences between a healthcare manager and health administrator, namely in the big picture roles and responsibilities. Healthcare administrators generally deal with more day-to-day tasks in healthcare, while healthcare managers oversee the direction of a healthcare system and organization-wide initiatives.
Learn more about what it takes to become a healthcare administrator.
Why become a healthcare manager?
Healthcare management is one of the fastest growing healthcare careers, with versatile employment options and ample opportunities for career advancement. In fact, employment for medical and health services managers is expected to grow by 32 percent through 2029, according to the Bureau of Labor Statistics (BLS).* Find the average salary for a healthcare manager in your state.
In addition to enjoying the benefits of job security, healthcare managers also make a decent salary. BLS data shows that the median annual wage for healthcare managers was $104,280 in 2020.*
These factors make healthcare management a highly desirable field. U.S. News ranked Healthcare Manager #1 on its list of Best Business Jobs for 2023.
---
* Bureau of Labor Statistics (BLS), U.S. Department of Labor, Occupational Outlook Handbook 2021. BLS estimates do not represent entry-level wages and/or salaries. Multiple factors, including prior experience, age, geography market in which you want to work and degree field, will affect career outcomes and earnings. Herzing neither represents that its graduates will earn the average salaries calculated by BLS for a particular job nor guarantees that graduation from its program will result in a job, promotion, salary increase or other career growth.
Classes Start July 10th
Learn More Today