Associate Degree
Paralegal/Legal Assisting
Associate Degree Program
Associate Degree
Paralegal/Legal Assisting
Associate Degree Program
Begin your new career as a paralegal / legal assistant
| | |
| --- | --- |
| Accreditation | Accredited by the Higher Learning Commission |
| Program length | 20 months |
| Transfer credit | Up to 48 approved credits1 |
| Format | Choose online classes or on-campus programs in Atlanta, GA or New Orleans, LA |
| Certification | Prep for the Certified Paralegal Examination (NALA) |
| Pathways | If you choose, continue your study in advanced legal topics/pre-law (BS in Legal Studies program) |
Overview: Legal Assisting/Paralegal Associate Degree Options
The paralegal and legal studies degree options are associate-level undergraduate programs which prepare you to start your legal career as a paralegal.
The degree programs, available online or at our Atlanta and New Orleans campuses,2 provide students with fundamental knowledge and skills in legal assisting, legal research, contract law, legal writing, and much more.

Career-focused curriculum
Discover the crucial knowledge and skills required to succeed in your work and build a foundation for continued career growth.

Flexible schedule
We work hard to help you maintain school-life balance, striving to be as flexible as possible for busy non-traditional students.

Experienced faculty
Get face-to-face instruction from experienced and credentialed faculty with real-world success in the field.

Lifelong support
We support your ongoing career advancement by providing comprehensive, personalized student services with lifelong career coaching.

Rolling admissions
No application deadlines to worry about. Apply when you're ready and prepare to get started soon.
Classes Start October 30th
Learn More Today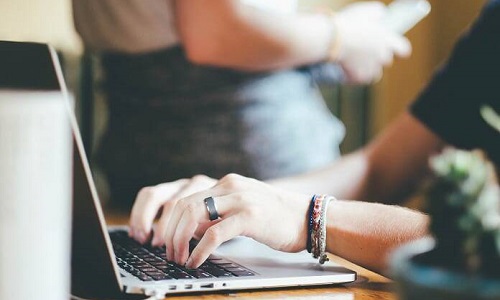 Program length: 20 months
Classes:View the curriculum
Degree: Associate or Associate of Applied Science in Legal Studies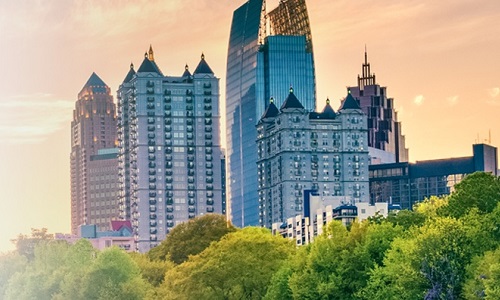 Program length: 20 months
Classes:View the curriculum
Degree: Associate of Science in Legal Assisting/Paralegal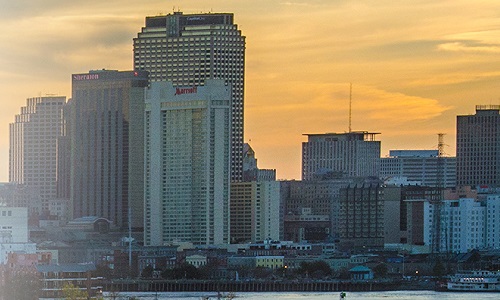 Program length: 20 months
Classes:View the curriculum
Degree: Associate of Science in Legal Assisting/Paralegal
Opportunities for paralegal work exist in all areas of law, including family law, bankruptcy, employee benefits, personal injury, litigation, copyrighting, criminal law, labor law, immigration, and real estate. While seven out of ten paralegals work for law firms, many others are employed by the government or corporate legal departments. 
All paralegals assist lawyers with the creation of legal documents and conduct research on laws, court cases and contracts, but some duties will vary depending on the employer. Those entering this field with little or no prior experience will typically perform routine tasks, taking on the additional responsibility of more varied tasks after gaining the appropriate experience. 
Private sector paralegals - Legal assistants working for law firms or corporations often assists on such topics as employee benefits plans, shareholder agreements, financial reporting, and government labor regulations.
Public sector paralegals - Duties for legal assistants working for government agencies depend on the specific focus of that agency. Those employed at the community level may assist with projects that help people who otherwise could not afford legal services. If working in litigation, the paralegal may assist with file maintenance, policy research, the preparation of explanatory documents about regulations and policy relating to that agency, and compiling data for agency hearings. 
Freelance paralegals - In some states, paralegals are able to freelance for lawyers, law firms or legal departments. They may work in a specialty area of the law or provide general assistance on exceptionally large or short-deadline projects. 
Discover the average paralegal salary by state and find out what you may be able to earn as an experienced legal assistant.
Where do they work?
Legal assistants are typically employed in an office setting and spend their time on the computer or in a legal library. Legal assistants may work part or full-time depending on the employer's needs. Full-time employees typically receive a comprehensive benefits package including healthcare and retirement savings plan(s). A 40-hour work week is standard for most full-time paralegals however those employed by law firms may be required to work additional hours to meet court deadlines. Legal assistants may need to take precautions against eyestrain and carpal tunnel, symptoms which occur more often for workers spending many hours at a computer. 
What are potential job titles?
This program specifically prepares students to become Paralegals and Legal Assistants. 
How do I advance in this career?
Professionals in the paralegal field advance by taking on greater responsibility; this includes a greater diversification of duties, tasks that prove critical to case work or deadlines, and supervising other department personnel. Upon completing an associate degree in paralegal/legal assisting, experience is the largest factor in advancement; however, obtaining a bachelor degree will help most paralegals advance at a faster pace and earn a higher income. Certifications are also available for paralegals who wish to maximize promotional and employment opportunities.
Legal Assisting/Paralegal Degree Programs
Showing 1 programs for the Online campus
The program prepares students with the skills and academic knowledge necessary for a career as a legal assistant/paralegal working under the supervision of a licensed attorney. The American Bar Association defines a paralegal as "a person qualified by education, training, or work experience who is employed or retained by a lawyer, law office, corporation, government agency, or other entity and who performs specifically delegated substantive legal work for which a lawyer is responsible." These career opportunities may be in small or large firms working as a legal assistant/paralegal. The duties of a legal assistant/paralegal include assisting the lawyer with research, brief preparation, and other legal office administration. Duties do not include practicing law, advising clients, or setting fees since paralegals may not provide legal services directly to the public, except as permitted by law.
Ready to get started?
Contact us to request more information
Accreditation
Accreditation & Disclosures
1. Atlanta/New Orleans Only -  Associate of Science in Legal Assisting/Paralegal – A minimum of 15 semester credit hours in legal specialty credits (PL) must be taken in residence. Bachelor of Science in Legal Studies – A minimum of 27 semester credit hours in legal specialty credits (PL) must be taken in residence.
2. The Associate of Science in Legal Assisting/Paralegal and the Bachelor of Science in Legal Studies programs at Herzing University - New Orleans and Herzing University - Atlanta are approved by the American Bar Association (ABA, 321 North Clark Street, Chicago, Illinois, 60654-7598, 800-285-2221, www.americanbar.org).
Only the Herzing University paralegal/legal studies programs at New Orleans and Atlanta are approved by the American Bar Association.
3. The Herzing University Legal Studies programs offered online are not approved by the ABA.
Herzing University is accredited by the Higher Learning Commission (hlcommission.org), an institutional accreditation agency recognized by the U.S. Department of Education.
Going back to school at the age of 50 was scary and challenging, but my instructors were great! Everyone I met was understanding, patient, sincere and passionate about their jobs. My instructors really cared about my success and they helped me believe in myself. Everything that I learned in the classroom, combined with my past experience in the workforce, has helped me achieve a better understanding of the legal field and has put my career in new perspective.
Legal Studies Program
Atlanta Campus