Banner Image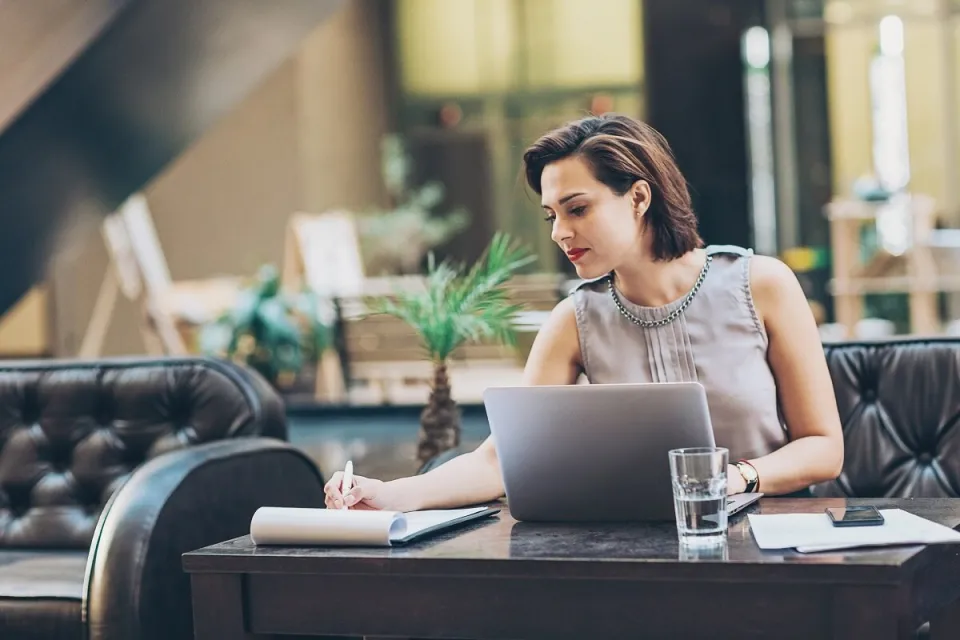 According to the Bureau of Labor Statistics (BLS), legal assistants/paralegals earn an average salary of $58,330 per year ($28.04 per hour). Average pay will vary based on the state in which you are employed, the education you've earned and level of experience in the field. Starting pay in an entry-level position will tend to be lower until you've gained a few years of experience and proven yourself as an indispensable member of a law firm.
Looking ahead: job outlook
The BLS projects the demand for paralegal and legal assistant jobs to rise 12% from 2020-2030, meaning now is a good time to get your foot in the door.
The BLS attributes the projected increase to an effort by law firms to increase efficiency and keep costs as low as possible. Paralegals and legal assistants are expected to handle more tasks previously assigned to a legal secretary or entry-level attorney.
State
Per hour
Per year
Alabama
$23.63
$49,150
Alaska
$28.27
$58,800
Arizona
$25.17
$52,350
Arkansas
$19.43
$40,420
California
$31.85
$66,250
Colorado
$30.26
$62,950
Connecticut
$29.36
$61,070
Delaware
$24.94
$51,870
District of Columbia
$40.06
$83,330
Florida
$25.05
$52,100
Georgia
$26.03
$54,130
Hawaii
$26.69
$55,520
Idaho
$23.95
$49,830
Illinois
$29.03
$60,390
Indiana
$23.34
$48,550
Iowa
$24.29
$50,520
Kansas
$21.68
$45,090
Kentucky
$22.45
$46,690
Louisiana
$22.87
$47,580
Maine
$24.45
$50,860
Maryland
$27.27
$56,710
Massachusetts
$29.88
$62,160
Michigan
$26.13
$54,350
Minnesota
$28.01
$58,270
Mississippi
$23.19
$48,240
Missouri
$23.20
$48,260
Montana
$22.88
$47,600
Nebraska
$26.58
$55,290
Nevada
$28.91
$60,140
New Hampshire
$27.21
$56,590
New Jersey
$29.40
$61,150
New Mexico
$23.61
$49,110
New York
$30.06
$62,530
North Carolina
$23.82
$49,540
North Dakota
$22.74
$47,290
Ohio
$23.90
$49,720
Oklahoma
$22.83
$47,490
Oregon
$27.65
$57,510
Pennsylvania
$28.12
$58,490
Rhode Island
$26.47
$55,050
South Carolina
$22.45
$46,690
South Dakota
$24.23
$50,410
Tennessee
$23.56
$48,990
Texas
$27.41
$57,020
Utah
$27.42
$57,030
Vermont
$25.02
$52,050
Virginia
$25.67
$53,400
Washington
$30.31
$63,050
West Virginia
$25.33
$52,680
Wisconsin
$24.49
$50,950
Wyoming
$20.75
$43,160
What does a paralegal do?
Paralegals, also referred to as legal assistants, help lawyers with many different administrative duties: preparation for trials, hearings, meetings and closings, drafting legal documents such as contracts, separation agreements or mortgages, the gathering of legal articles or judicial decisions relating to a case, and much more. Legal assistants may work in many different types of law firms, including criminal law, real estate, divorce, and personal injury.
Learn more about what a paralegal does, including detail on where paralegals typically work and the most common types of paralegal jobs.
Note: paralegals may not provide legal services directly to the public, except as permitted by law.
How do I become a paralegal?
In order to become a paralegal and thrive in your new career, take these steps:
Choose what degree is right for you
Enroll in a degree program
Earn professional experience
Network whenever possible
Choose a specialty (private sector, public sector, freelance)
Herzing University exists to help you take the leap and become possible. If you're ready to go back to school and become a paralegal, consider our online paralegal program or ABA approved paralegal programs in New Orleans and Atlanta*. Graduates are eligible to take the Certified Paralegal examination offered by the National Association of Legal Assistants (NALA) and earn their certification as a paralegal.
* Only the Herzing University paralegal programs at New Orleans and Atlanta are approved by the American Bar Association (ABA). The Herzing Legal Studies program offered online is not approved by the ABA.
---
* Bureau of Labor Statistics (BLS), U.S. Department of Labor, Occupational Outlook Handbook 2021. BLS estimates do not represent entry-level wages and/or salaries. Multiple factors, including prior experience, age, geography market in which you want to work and degree field, will affect career outcomes and earnings. Herzing neither represents that its graduates will earn the average salaries calculated by BLS for a particular job nor guarantees that graduation from its program will result in a job, promotion, salary increase or other career growth.
Classes Start July 10th
Learn More Today