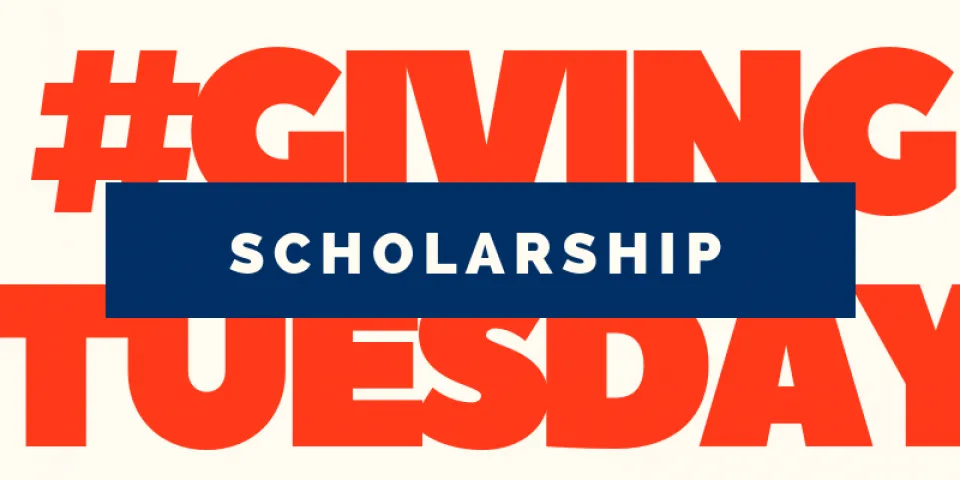 Herzing University today announced the recipients of its #GivingTuesday scholarships, designed to reward individuals for their acts of kindness – no matter how big or small – in the community. In total, Herzing University awarded 10 scholarships of $2,000, one for each Herzing campus and its online division. The winners for each campus were selected at random.
#GivingTuesday is a global day of giving that harnesses the collective power of individuals, communities and organizations to encourage philanthropy and to celebrate generosity worldwide. Herzing students, prospective students and alumni were invited to apply for the scholarship by submitting one of their recent acts of kindness.
More than 900 acts were submitted and they showed the unique ways Herzing students give back. The winners from each campus include:
Akron: Shamese Maddox
Maddox's winning act of kindness was deciding to take in two children, a 1-year-old and a 3-year-old so that they would not spend their childhoods in the foster system.
"I don't have kids of my own, but I felt that I could at least give them a chance to grow up in a loving and caring environment," she said.
Atlanta: Co Nguyen
Nguyen's winning act of kindness was giving an injured classmate a ride to school every day.
"Even though she lives in Buford and I live in Atlanta, I wanted to help her. I began picking her up so that she would not miss classes. I started doing this in the summer and I have decided that I will help her until she is able to get to school on her own," he said.
Nguyen's classmate decided to pay it forward, and she has volunteered to babysit for her neighbor, who is a single mother, while she is at home recovering from an injury.
Birmingham: Joshua Rossetti
Rossetti's winning act of kindness was staying to comfort a patient whose husband had just passed away. He waited with her until the chaplain arrived before returning to work.
"Fortunately my job allows me to perform acts of kindness every time I work," he said. "Simply talking to someone going through what very well might be the worst moment of their life is a very rewarding experience."
Brookfield: Maikou Yang
For her winning act of kindness, Yang said that she had noticed a member of her church who often arrived late or in the middle of the service. She found out that he took the bus to church, and sometimes the bus would be late or he did not have enough money to make the trip. Now, she picks him up on her way to the Sunday service.
"I know that a person's faith is very important and often helps give them a sense of identity and belonging," she said. "We pick him up for Sunday church services and for small events at other local Hmong churches as well."
Kenosha: Elizabeth Neathery
Neathery's winning act of kindness was attending to an elderly woman in the waiting room of the urgent care clinic where she works.
"She was rather frail and looked uncomfortable, and I overheard her say that she was very cold," Neathery said. "I got up from the reception desk and took a moment to ask her if I could make her a cup of tea or coffee. She asked for coffee. I went back to our break room and brewed a fresh pot just for her. It seems silly, but that simple cup of coffee made her feel better while she was waiting. It warmed my heart when she smiled and said thank you!"
Madison: Amanda Schlender
Schlender's winning act of kindness was paying for a patient's prescriptions when she found out that the woman did not have any money or her insurance card.
"We are known for acts of kindness on our unit because we believe that people need a break from time to time," she said. "I paid for her prescriptions because I knew she needed them and I know what it's like to not have anyone in your corner."
Minneapolis: Madonna Vang
Vang's winning act of kindness was helping a customer who was short a few dollars pay for her purchase at the grocery store.
New Orleans: Kacey Klemesten
Klemesten's winning act of kindness was assisting an elderly gentlemen at a store and also helping him to his car and loading his groceries into his trunk.
"He was so thankful and I could see the tears in his eyes," she said. "I am glad I stopped what I was doing to help him. I did not expect anything in return from him. I just wanted to help. I hope one day when I'm elderly and can't do certain things, someone is near and helps me!"
Orlando: Giovani Rodriguez
For his winning act of kindness, Rodriguez donated his TV and game consoles to a colleague whose house had recently been robbed.
"I knew that his sons enjoyed playing video games and watching YouTube on TV. Unfortunately, when their home was broken into, the children's TV was one of the items that was critically damaged," he said.
"I felt the urge to help them out as much as I could. I ended up giving my TVs and game consoles to the family so they would not have to worry about purchasing new ones. I kept in mind that the children were affected and didn't want them thinking that no one would be willing to help them out."
Online: Morgan Robinson
Robinson's winning act of kindness was helping a store customer in a wheelchair carry his groceries to the car.
"I always find myself helping people get what they need in the most smooth and comfortable way for them. Whether it is bagging things a certain way or helping people load up their car, I try to help in any way I can," she said.
Way to go, students!